Why Everyone's Talking About Savannah Guthrie's Town Hall Performance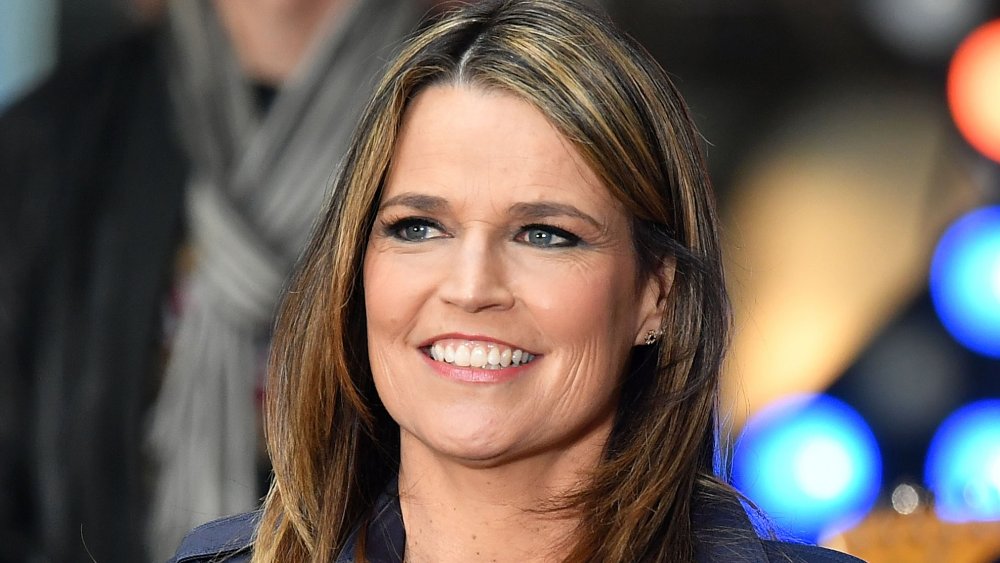 Slaven Vlasic/Getty Images
NBC's Savannah Guthrie had everyone talking after challenging Donald Trump at his town hall on Oct. 15, 2020 — an event which took place at the same time as Joe Biden's own town hall on ABC. CBS News called the Guthrie/Trump interview one of the "most aggressive interviews he's experienced as a president" as she pressed him on his COVID-19 diagnosis, his decision to retweet conspiracy theories, and more. According to The Wrap, the most notable moment came when Guthrie asked Trump about a tweet he reposted about Biden and terrorist leader Osama bin Laden, who was killed in May 2011 under Obama's administration, as per CNN. (The tweet promoted a QAnon-linked conspiracy theory that bin Laden's death was a hoax and that he's still very much alive, according to CNN.) 
"Why would you send a lie like that to your followers?" Guthrie asked, as per Business Insider, to which Trump responded: "I know nothing about it — that was a retweet, that was an opinion of somebody. I'll put it out there, people can decide for themselves, I don't take a position." But Guthrie wasn't buying it. "I don't get that," she countered. "You're the president — you're not like someone's crazy uncle who can just retweet whatever!"
Keep scrolling to see why people are saying Guthrie "delivered the Trump interview we've been wanting for years," according to Vox.
Savannah Guthrie fact-checked the president all night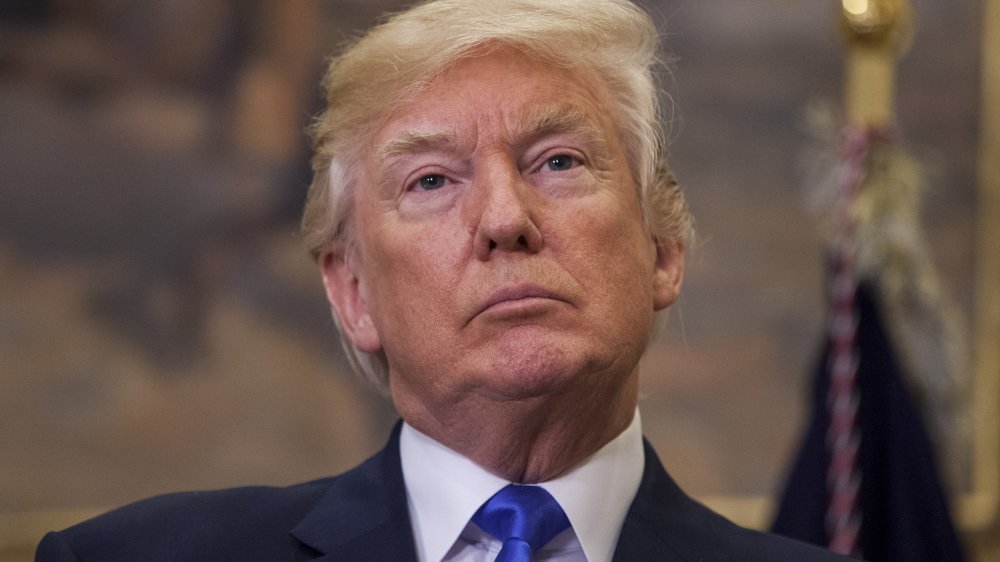 Pool/Getty Images
During Donald Trump's October 2020 town hall, Savannah Guthrie also questioned the president about the COVID-19 outbreak at the White House, according to Vox. (More than 20 people in the his close circle, including First Lady Melania Trump, tested positive for the virus, as per The Guardian.) "At this point in the pandemic, knowing what we know, shouldn't you have known better? Shouldn't the White House know better than to hold an event like that?" she asked. Vox reports Trump responded by saying there's a lot of testing done at the White House and that he has no problem wearing masks (though he didn't wear one at the town hall). He further noted that he has to see people because he's the "president." Guthrie then replied, "You can see people with a mask though, right?"
The Today host was also relentless when it came to fact-checking Trump, including when he claimed that wearing a mask doesn't help stop the spread of the coronavirus, as per Deadline. He claimed that "just the other day they came out with a statement that 85 percent of the people that wear masks catch it," to which Guthrie replied, "They didn't say that. I know that study." Trump then responded, "That's what I heard, and that's what I saw."
Based on the social media reaction, Guthrie's line of questioning struck a nerve with people, with Variety's Brian Steinberg describing it as "what may be the performance of a career."