Melania Trump Shares New Details About Her Experience With COVID-19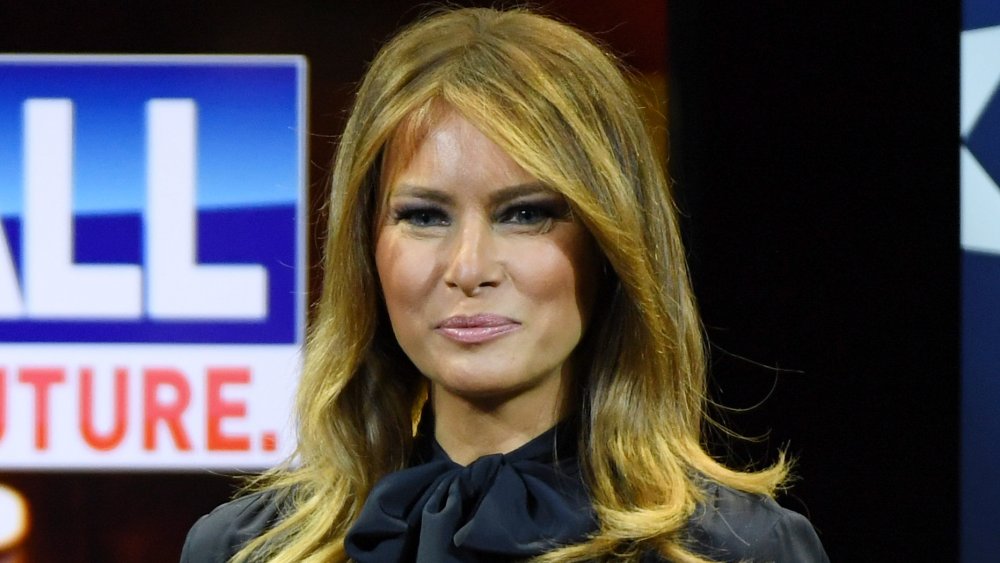 Ethan Miller/Getty Images
On Oct. 2, 2020, President Donald Trump announced that he and Melania Trump tested positive for coronavirus. In the days that followed, there were many questions, specifically regarding the timeline of when they contracted the virus and the moment they received the positive results. Although the president got hospitalized ("as a precaution"), it doesn't seem like the first lady's COVID-19 experience was as rough as her husband's. Melania opened up about her personal experience in a post she wrote for the official White House website, published on Oct. 14, 2020.
Reflecting on her diagnosis, she shared, "Naturally my mind went immediately to our son [Barron Trump]." She revealed that he initially tested negative. However, he did eventually test positive, noting that he "is a strong teenager and exhibited no symptoms." Finding something positive in the family contracting the virus, Melania stated, "In one way I was glad the three of us went through this at the same time so we could take care of one another and spend time together." Melania revealed that both she and Barron have tested negative since their initial diagnoses.
Aside from additional family time, Melania admitted that she was "very fortunate" because she had "minimal symptoms" of coronavirus. However, the first lady noted that the symptoms "hit [her] all at once." She added, "It seemed to be a roller coaster of symptoms in the days after." But that's not all Melania shared — here's what else she had to say about the experience.
Melania Trump chose a 'more natural' treatment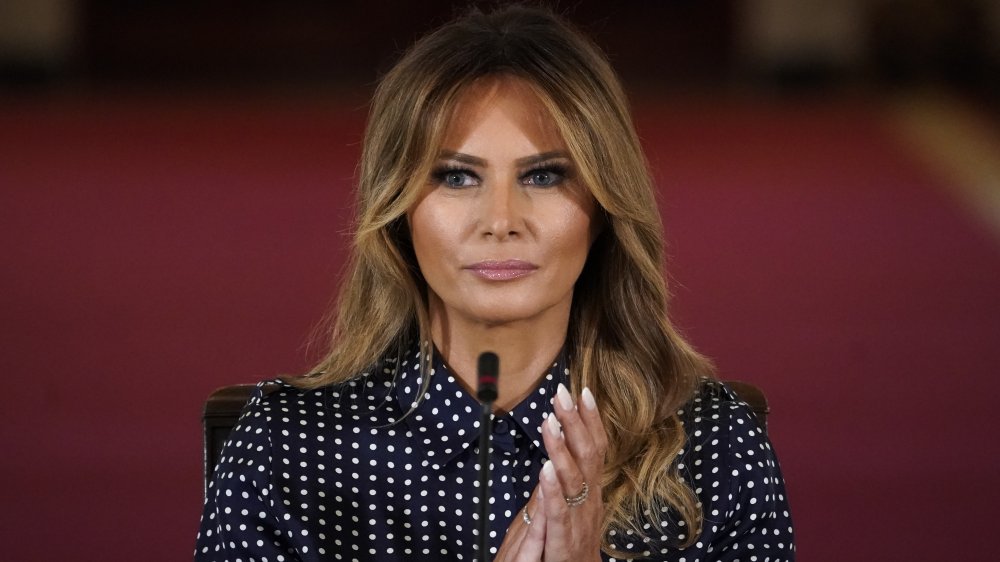 Drew Angerer/Getty Images
Melania Trump revealed in her health update that she experienced To treat the symptoms, she chose an arguably surprising route. "I chose to go a more natural route in terms of medicine, opting more for vitamins and healthy food," the first lady revealed. Despite going this route, Melania made it a point to give credit where credit is due. "As the patient, and the person benefitting from so much medical support, I found myself even more grateful and in awe of caretakers and first responders everywhere," she wrote.
When President Donald Trump was in the hospital, Melania "spent much of [her] time reflecting on [her] family." She added, "I also thought about the hundreds of thousands of people across our country who have been impacted by this illness that infects people with no discrimination." Melania hopes that the coronavirus "will be another obstacle we will be able to tell future generations we overcame," encouraging people to "continue to live the healthiest life they can." She recommended Americans seek out a "balanced diet, fresh air, and vitamins."
Concluding her message, Melania acknowledged that her family was "fortunate" for the level of care they received and that she has been "thinking of" and "praying for" everyone affected by the coronavirus pandemic.