The Strange Travel Item Meghan Markle Always Packs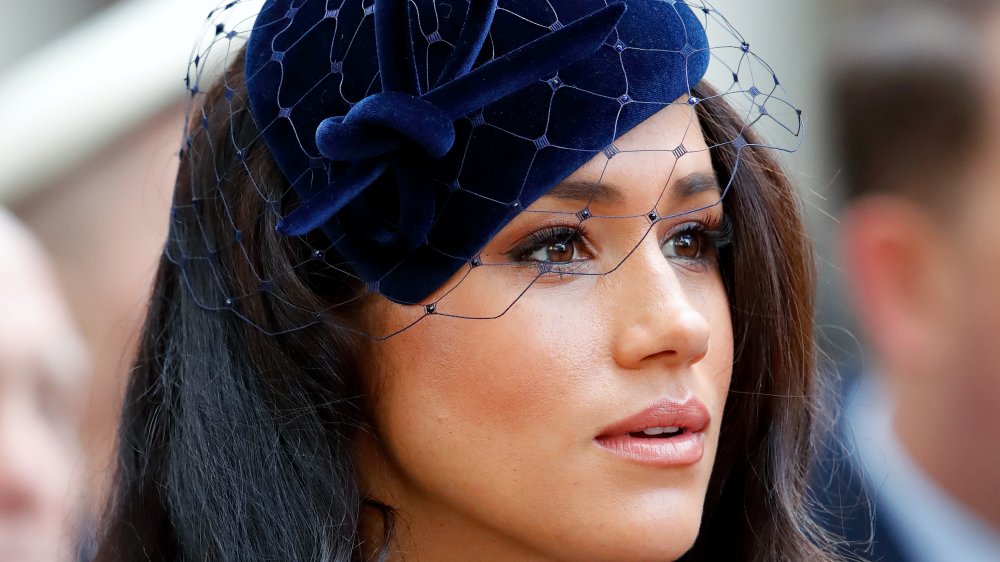 Max Mumby/indigo/Getty Images
Meghan Markle is pretty much always on the go. Though she settled for good in southern California with her husband, Prince Harry, in mid-2020, the Duchess of Sussex spent several years prior darting back and forth across the Atlantic and across the world on various diplomatic trips. Before she even met Harry, Meghan split her time as an actress between Los Angeles and Toronto, the latter city being the filming location for her USA Network drama Suits.
With that said, it's safe to assume that Meghan is basically an expert on travel at this point. Even if Meghan, like the rest of us, is traveling less than usual thanks to the unprecedented global coronavirus pandemic, any travel tips she might have to offer are probably worth taking into account. After all, the Duchess did have a travel blog, The Tig, that she had to shut down when she became entangled with Harry, according to The Star. Still, the internet is forever, and some of her tips remain, including ones that are pretty creative.
Meghan Markle's favorite travel item costs £3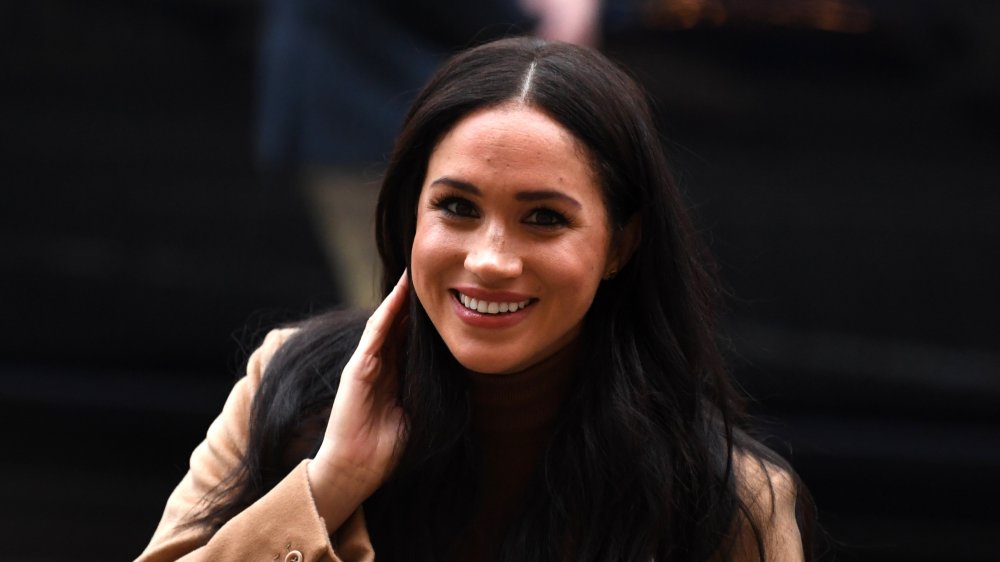 Wpa Pool/Getty Images
Among the things that Meghan Markle always packs when she travels is something you could buy at basically any store: dryer sheets. Meghan wrote on her now-defunct blog, The Tig, that laying dryer sheets between your folded clothes in your bag will make it so "Your clothes will smell fresh when you arrive — and especially when you return home," according to The Star.
The Duchess of Sussex also shared other tidbits intended to keep travelers safe and healthy on their journeys. "When I get on a plane I always use some quick hand wipes or a travel sanitizer spray to wipe it all down," Meghan explained. "That includes the little TV, the service tray, and all the buttons around your seat." That suggestion, in particular, aged like a fine wine.
Meghan's final piece of advice was a bit more typical, if no less useful. She recommended bringing a scarf or blanket, for which she coined an adorable term: "portable hug." Meghan wrote, "Throw it in your purse or backpack, and no matter how far you travel, you will always feel comforted both on and off the plane with something that feels and smells like home." Whenever travel is, as they say, a "thing" again, we will have to try some of these tips out ourselves!