This Is What Sia Thought Of Maddie Ziegler When They First Met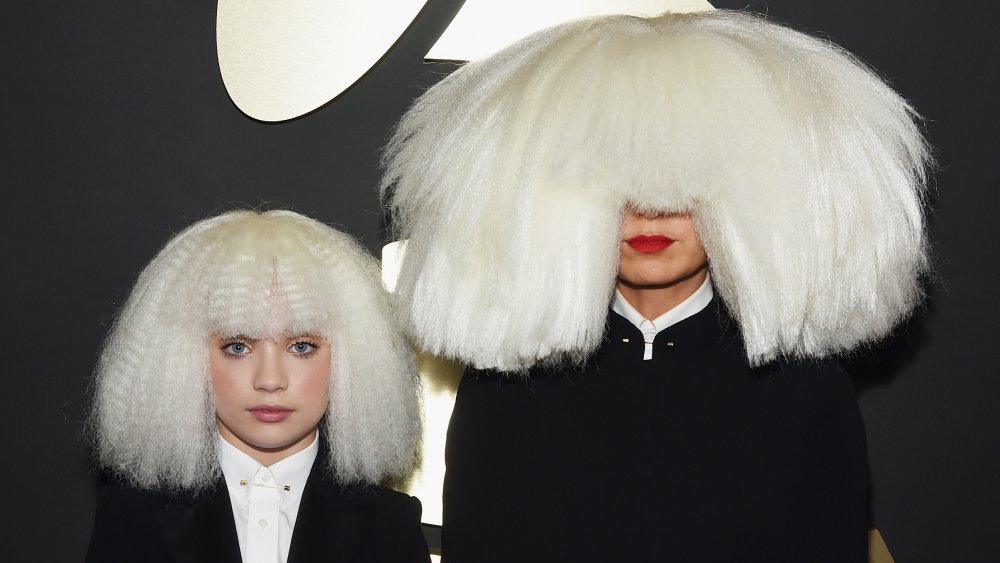 Larry Busacca/Getty Images
When it comes to Dance Moms star Maddie Ziegler, singer Sia will always have her back.
The teen star was already a reality TV favorite when she starred in Sia's music video for "Chandelier" at just 11 years old, per Vulture. In the popular video, Ziegler performed a passionate and elaborate dance in a single shot performance. "I wasn't conscious at the time. I had no idea 'Chandelier' was going to be so massive. I just had no idea then she would blow and be this famous little teenager," Sia told the Zach Sang Show, according to E! News.
Sia did make a point of making sure that the young dancer was okay with the success of the video, saying via Twitter, "I do check in with Maddie weekly about whether she wants this, and assure her if she ever wants it to stop it stops." After "Chandelier," the teen went on to star in several other of Sia's music videos, including "Elastic Heart" with actor Shia LaBeouf. 
From the moment the Grammy-nominated performer met Ziegler, she knew she had a job to do. Keep reading to find out what she thought!
Sia knew she had to protect Maddie Ziegler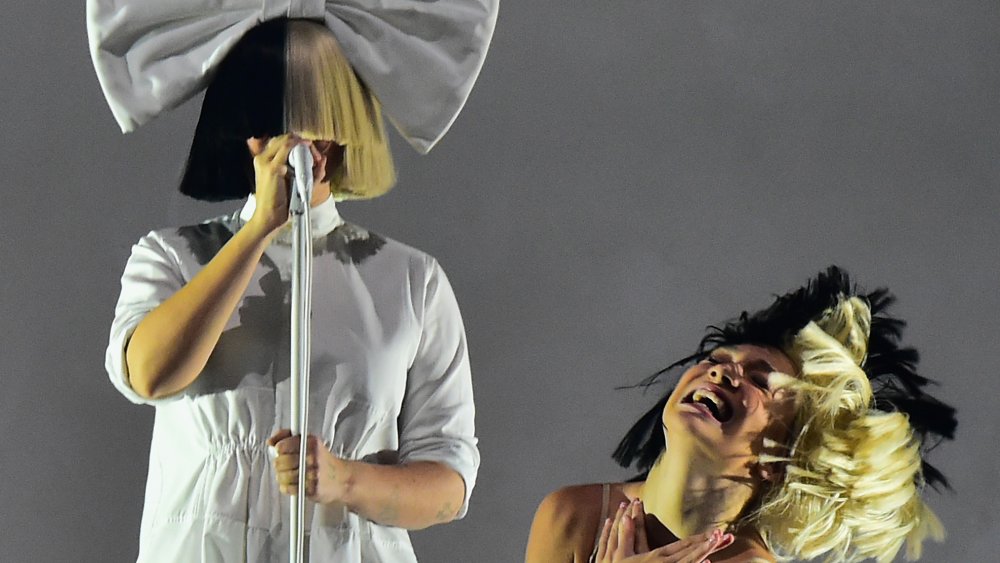 Theo Wargo/Getty Images
Over the years, Sia has become more than just Maddie Ziegler's mentor and friend. She also saw herself as Ziegler's protector as soon as the two met. According to E! News, the songstress told the Zach Sang Show, "As soon as I met Maddie, I felt extreme desire to protect her." She continued, "I felt just extreme compulsion to protect her and yet the irony is that I didn't want to be famous and I threw this child into the spotlight and she would say to me, 'Don't be silly—I was already famous and I wanted to be famous.'" Ziegler assured Sia that she loved performing, so the singer decided that making projects for her and continuing to work together most of the time was "a good way [she] can keep her safe."
Describing herself as the teen dancer's "bodyguard," Sia gave an example in the same interview. She once kept the teen dancer off of a plane that convicted rapist Harvey Weinstein tried to get her on by telling Ziegler's mom Melissa to not do that. While Sia says she feels shameful for throwing Ziegler into the spotlight at a young age, she knew what she had to do to make up for it. "I've taken responsibility for it in as much as that I provide her security," she said.
The two talented ladies are lucky to have each other!