Why Mila Kunis Isn't A Fan Of Lisa Vanderpump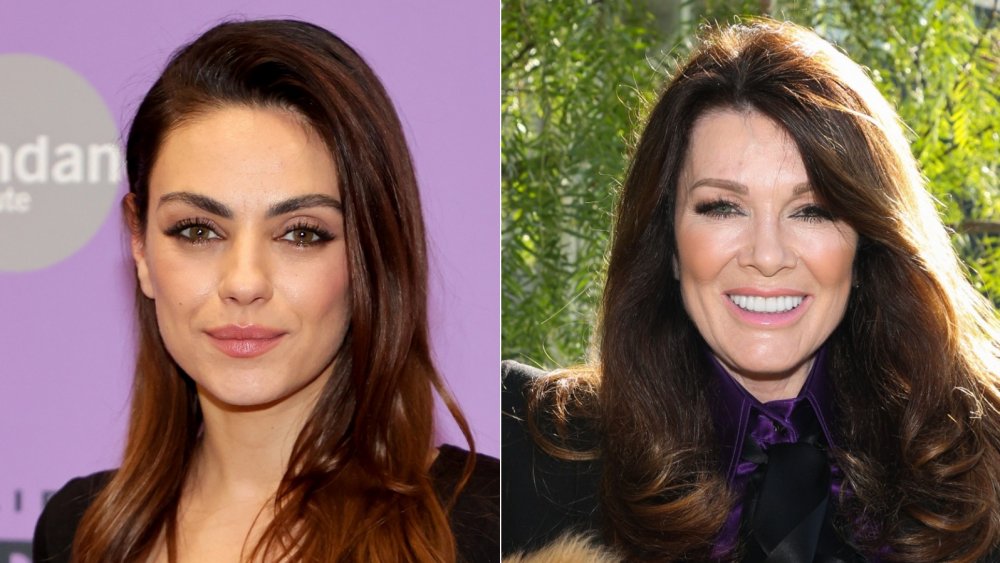 Lisa Vanderpump seems like one of the most reasonable Real Housewives; or at least she was, before her exit at the end of season nine of The Real Housewives of Beverly Hills in 2019. Her departure came after a season-long feud with her co-stars that was deemed "Puppygate." For the uninitiated, here's the rundown:
At the beginning of season nine, Lisa's friend and co-star Dorit Kemsley adopted a dog from Lisa's Vanderpump Dogs foundation named Lucy Lucy Apple Juice. However, after the dog bit Dorit's daughter a number of times, she saw no option but to give the dog away to another owner. The new owner, unbeknownst to Dorit, also gave the dog away, but this time to a shelter. Lisa was, understandably, upset about this. The situation blossomed into a full-tilt scandal when a story leaked to Radar Online in which an unnamed "insider" said that Lisa felt "betrayed" by the move. Her cast members accused her of leaking the story herself, the Housewives took sides, and Lisa Vanderpump left the show. But it seems this scandal did not remain confined to the Real Housewives universe.
Mila Kunis said Lisa Vanderpump was manipulative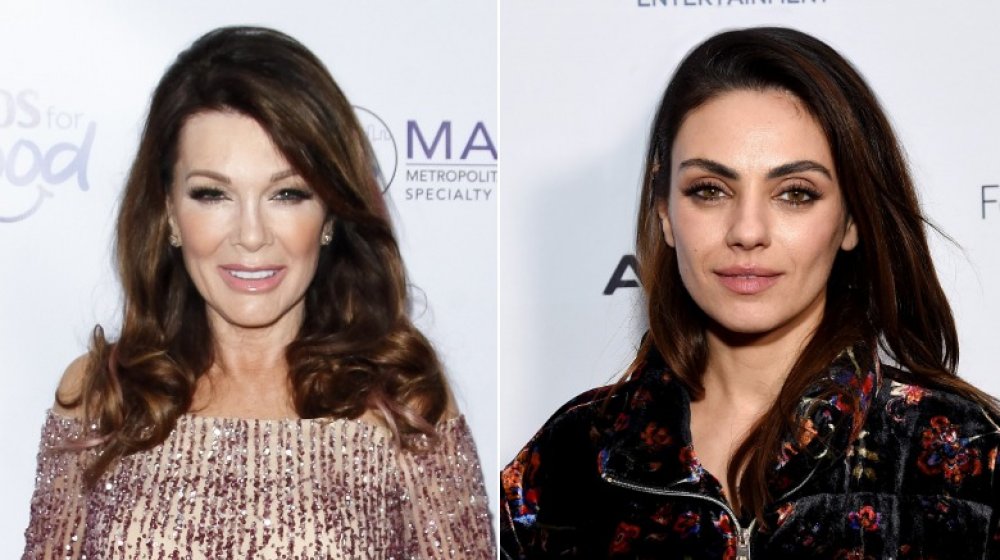 Tibrina Hobson, Michael Kovac/Getty Images
It wasn't simply the other Real Housewives that took sides against Lisa Vanderpump. In fact, a certain high-profile fan of the series, Mila Kunis, couldn't help but speak out against the drama herself. In 2019, Kunis filled in as host of The Ellen DeGeneres Show, where she interviewed RHOBH star Erika Giradi to get the inside scoop on all the (Lucy Lucy Apple) juicy Puppygate drama. Erika maintained her stance from the series when Kunis asked if she believed that Lisa "manipulated somebody else to jump in and produce the drama." Erika said, "In my opinion, yes," to which Kunis replied, "I do, too."
Kunis, who has never been shy about her fandom for all things Real Housewives, was thrilled to get this inside information. Erika said she was on the side of her castmates, who threw the accusations at Lisa, claiming, "I'm on the truth's side," to which Kunis said, "I'm with you." Kunis has previously had less-than-kind things to say about this cast (per All About The Truth), appearing on Conan in 2015 to say, "These women are horrible." But she added, "It is one of the greatest things on television." Lisa Vanderpump may never completely own up to her role in Puppygate, but if she does, we can count on Mila Kunis to be there, presumably with a bowl of popcorn.