Lisa Vanderpump Just Took A Shot At Teddi Mellencamp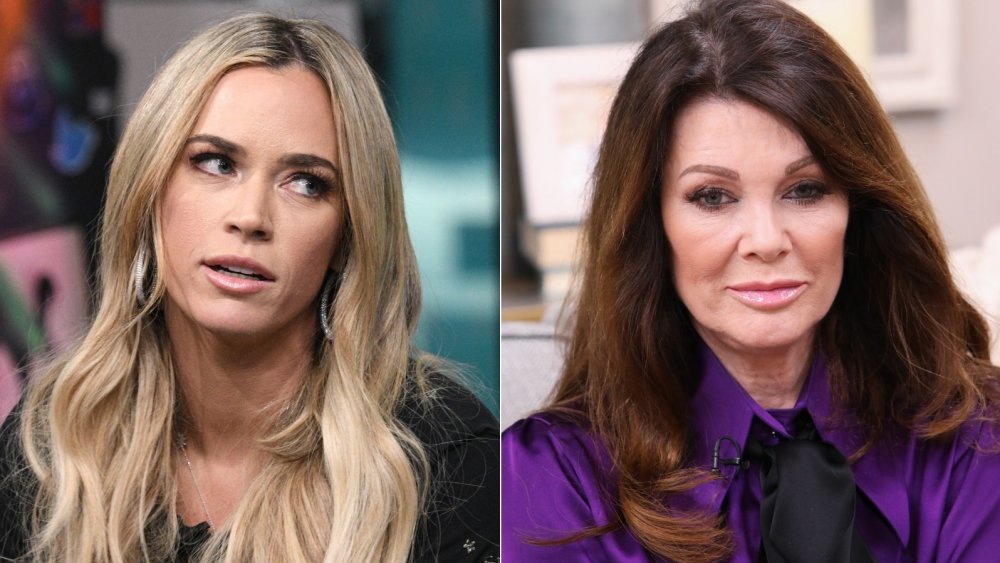 Gary Gershoff, Paul Archuleta/Getty Images
In September 2020, Teddi Mellencamp followed in Denise Richards footsteps, becoming the latest housewife to leave Beverly Hills. Teddi confirmed the exit rumors via Instagram on Sept. 22, 2020. "I don't want to bore you, but I figured I could give you a little update on what's going on. I recently found out that my contract as a housewife is not being renewed," she said in the one minute video.
Teddi was likely cognizant of boring her followers because she's received criticism for being "boring and stale" on RHOBH. Additionally, in September 2020, the accountability coach came under fire for her controversial fitness program, All In. The plan reportedly pressures clients to go on a crash diet that only allows about 1,000 calories and day and requires up to an hour of cardio.
Upon the news of Teddi's firing, former castmate and close friend Kyle Richards took to Instagram to show her support. "I am so grateful for #RHOBH for bringing you into my life," Kyle wrote. "You are an amazing Mom, wife, sister, daughter & friend. You work so hard, always giving it your all. You are so smart, kind, thoughtful, funny & real." 
Kyle might be sad to see Teddi go, but there's one former RHOBH cast member who isn't: Lisa Vanderpump. Lisa, who left RHOBH in 2019 after nine seasons, threw some serious shade at Teddi on her podcast, All Things Vanderpump. Read on for all the dirty laundry.
Does Lisa Vanderpump think Teddi Mellencamp got what she deserved?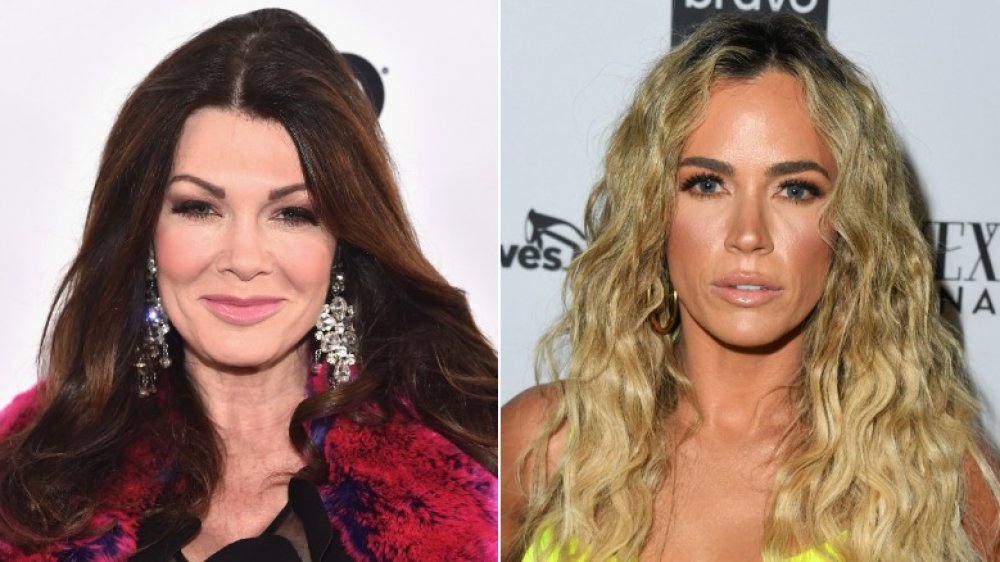 Alberto E. Rodriguez, Jon Kopaloff/Getty Images
When Lisa Vanderpump abruptly left The Real Housewives of Beverly Hills, she wasn't on the best of terms with her castmates, especially Teddi Mellencamp, who spent a good part of Season 9 calling Lisa a liar. In late September 2020, Lisa finally spoke out about her less than perfect relationship with Teddi, "I don't know, people said because she was boring," Lisa said of the firing. "I certainly didn't have a good experience with her, so boring would be one of the nicer things that I could say." Yikes.
"Also, I think there was something of contention about her business," Lisa added. "I don't know how anybody can survive on 500 calories a day. I think I eat 500 calories between 2:30 and 4:30 a.m. when I'm up in the night." Lisa also touched on Denise Richards' exit. Denise declined to renew her contract amid allegations that she'd had an extramarital affair with Lisa's longtime rival, Brandi Glanville. "I think she just had enough. I think it's unfortunate because I think she was a good addition," she said.
As for Teddi, Lisa wasn't quite as sympathetic. "Anyway, wish Teddi Mellencamp all the best," Lisa laughed, "...said no one ever." Truly a mic drop moment if ever there was one.