Why Teddi Mellencamp's Fitness Program Is Sparking Controversy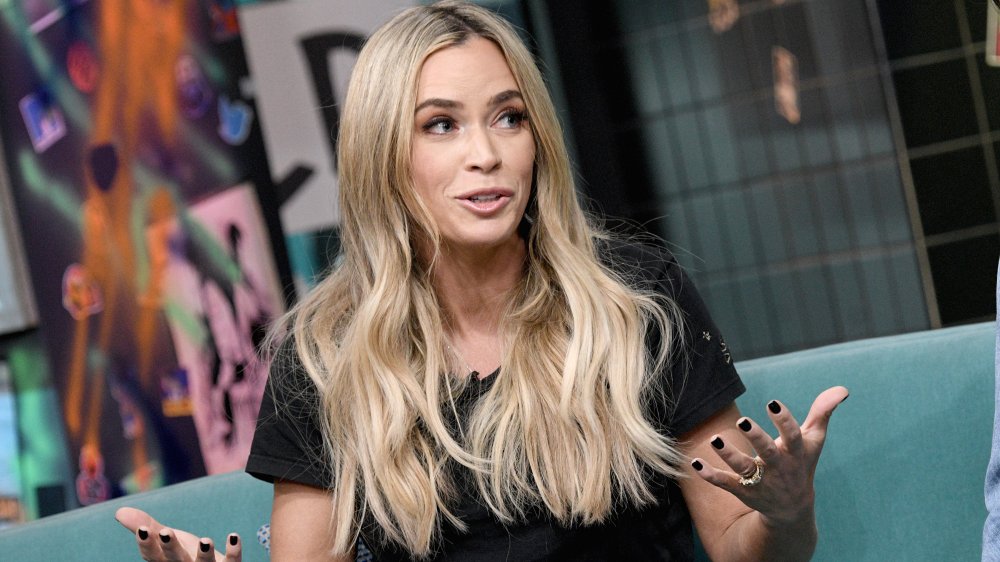 Gary Gershoff/Getty Images
After spending Season 10 of The Real Housewives of Beverly Hills stirring up drama about Denise Richards and trying to prove to Sutton Stracke that she is not boring — Teddi Mellencamp and her health and fitness coaching business, "All In" — sparked controversy among fans. It all started in September 2020, when Camille Grammar replied to a fan tweet that criticized Teddi's "accountability coaching." The fan alleged, via Us Weekly, "Our girl Teddi is getting exposed on Instagram for her scam starvation company. Having women starve themselves by eating 500 calories a day is unethical. If she needs a storyline next season, holding her accountable for this is a good option." Grammar then responded that she felt the programs were "suspect," which then prompted Kyle Richards to bite back on social media and defend her friend. 
In case you haven't cared enough to ever Google All In, you can purchase packages starting at $600 through, which includes access to Teddi's team of coaches to help hold you accountable as you modify your diet and your exercise program. Teddi never calls it a "diet program" — BTW — but based on the packages, as well as the before and after pictures she features on the website, losing weight appears to be a focus, along with changing your overall lifestyle when it comes to eating and working out. But as Teddi described on Instagram, going All In "means giving completely to a sustainable lifestyle to keep yourself feeling your best." 
So why are some people so upset about All In? Let's take a closer look at the program.
Teddi Mellencamp defends her program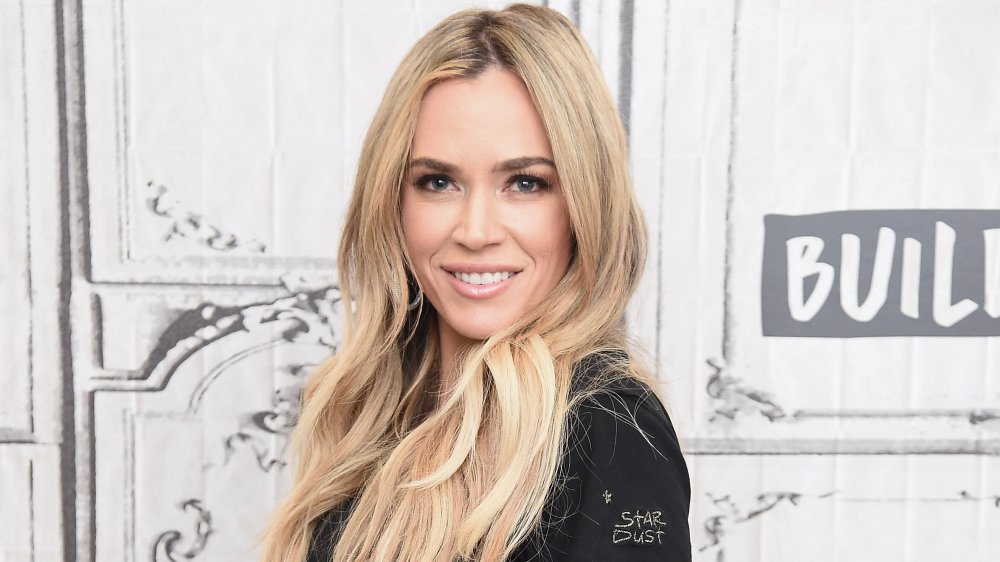 Gary Gershoff/Getty Images
After Camille Grammar and Kyle Richards went back and forth, talking about Teddi Mellencamp's accountability coaching, Teddi herself went on Instagram to defend her business. She said, "For one, I wanted to say I love All In. I am so incredibly proud of the over 15,000 lives we have helped changed. I 100 percent feel confident in the fact that we let you know before signing up, exactly what the program entails. If it's something that you want to do and you want us to hold you accountable to your goals, we are there to do that for you." 
The mom continued, "If it's not something you want to sign up for, you don't. That's why I love that we are very transparent from the beginning. We believe in you. We will fight for you and we know that the best is yet to come." 
Teddi's retort to the criticism echoed friend and castmate Kyle, who told Camille in response to the claims about All In, "Teddi has helped so many people and changed their lives." Still, when you dig into the actual program, some might argue her critics' complaints are understandable.
Fans claim 'All In' promotes unhealthy eating habits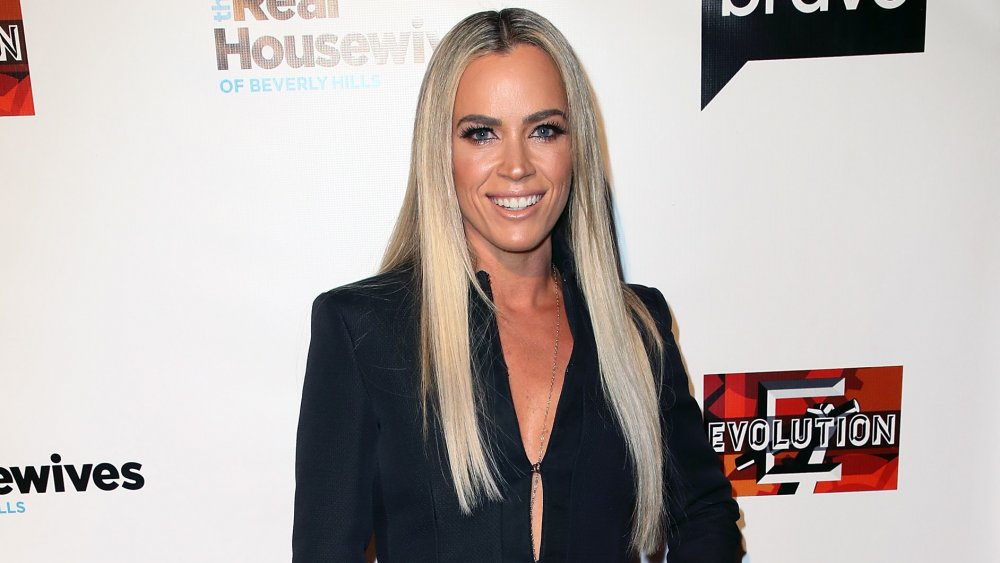 David Livingston/Getty Images
To be clear, Teddi Mellencamp does not ever use the word "diet" in her programs, and, per a review shared by a Bravo food editor, All In doesn't require its clients to count calories. However, one supposed former member alleged that she consumed about 450 to 500 calories per day on the meal plan, as per a screenshot in a Thought Catalog essay about All In. "They don't teach you how to live a healthier lifestyle, they teach you how to starve yourself..I did lost [sic] 16 pounds, but if you're basically eating 200 calories a day, then anyone would lose weight." 
A Bravo food editor who wrote about her experience with Teddi's basic plan at $599 said that she initially lost 9 pounds in 15 days (to put it in context, the CDC states that healthy weight loss comes clocks in at one to two pounds a week) and that she was starving. She wrote, "But by day four I was hungry. Just hungry as hell. I woke up that day with a headache, which I suspected might have been triggered by the hunger. It didn't go away; I was up with that headache in the middle of the night wondering what the actual F I was doing and why." 
Another complaint? The coaches that are there to guide you don't have certifications related to the program. The All In site reads, "Our coaches do not carry any fitness, medical or health certifications. Each coach has completed the accountability program and lives this lifestyle."