Why Ashley Tisdale Didn't Like Kissing Zac Efron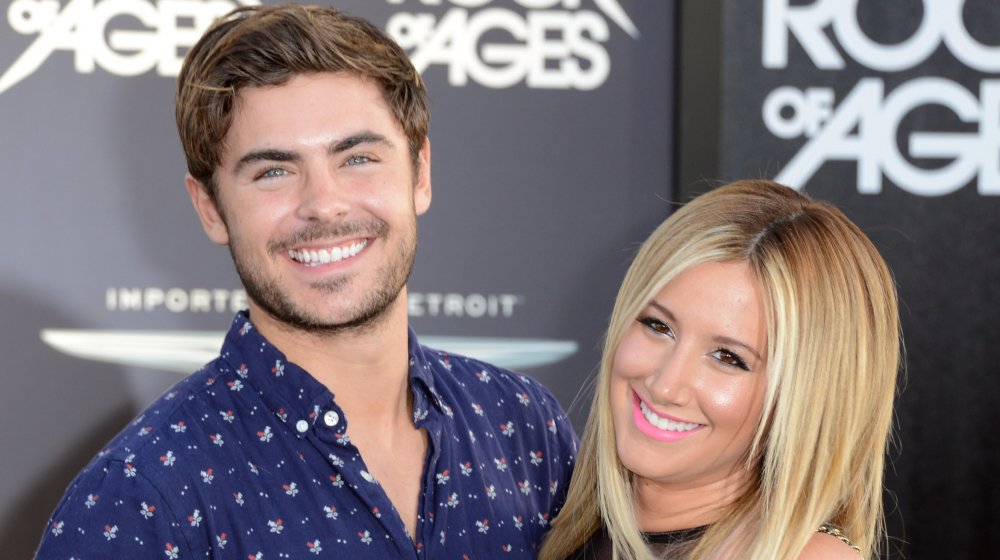 Frazer Harrison/Getty Images
Ashely Tisdale and Zac Efron were two of Disney's biggest stars in the 2000s. You probably remember them appearing together in High School Musical parts one, two, and three as Sharpay Evans and Troy Bolton, respectively. Despite Sharpay's extremely intense crush on Troy throughout the movie series, the basketball star is much more interested in Vanessa Hudgens' character, Gabriella Montez, leaving Sharpay kiss-less through the franchise.
True 2000s kids will remember, however, that High School Musical was not Tisdale's only major Disney role. She also appeared as Maddie in The Suite Life of Zack & Cody, which, as another Disney Channel property, frequently referenced and poked fun at High School Musical. One of these came when Zack and Cody's school put on High School Musical as their high school musical and no one thought Maddie looked like Sharpay... except Maddie.
Another Suite Life episode found Efron guest starring as a love interest for another character, but it was Maddie who finally got the kiss that Sharpay so craved.
Ashley Tisdale gave Zac Efron's smooch a seemingly harsh critique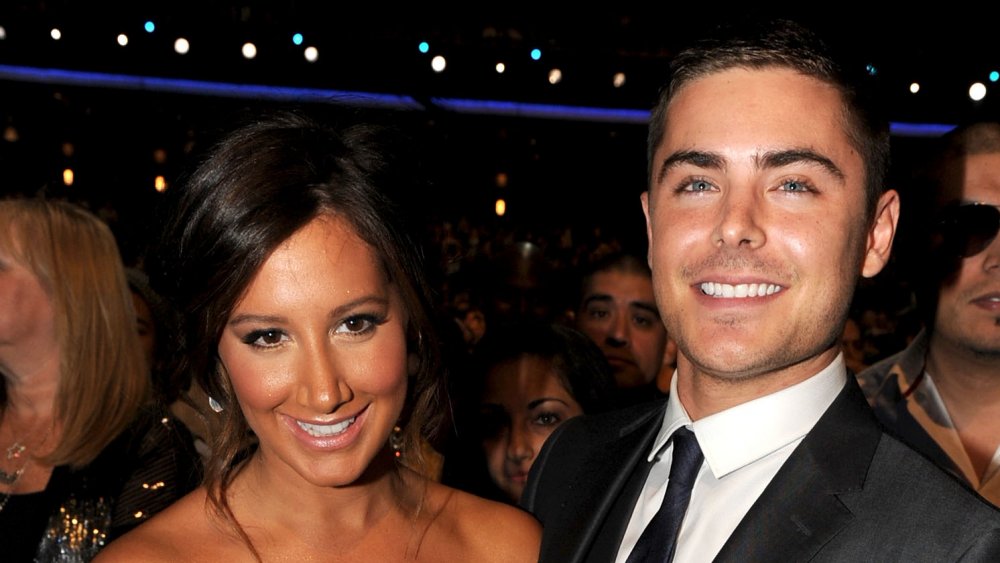 Kevin Winter/Getty Images
While the kiss between Ashley Tisdale and Zac Efron may have delighted some young Disney fans, it was actually pretty weird for the two of them. Tisdale went so far as to call it her "worst on-screen kiss" in a video for ELLE in December 2019— and not because she dislikes Efron, but for the opposite reason.
Tisdale said that Efron was like a brother to her. "It's just weird when you're so close to somebody, and we'd already done [High School Musical]," she revealed, adding that she had already known him for years before they did the movie. Another thing that made the scene awkward was the different settings the two were used to at the time.
Efron previously worked with The CW, while Tisdale was a Disney girl through and through. "He tried kissing me with his tongue, and I was like, 'Get away from me!' I closed my mouth so fast," Tisdale laughed. "I was like, 'This is Disney Channel, we don't kiss like that on Disney Channel!'" If that was the worst kiss she had on-screen, at least she can laugh about it now.