The Hangover Star Rob Riggle's Wife Files For Divorce After 21 Years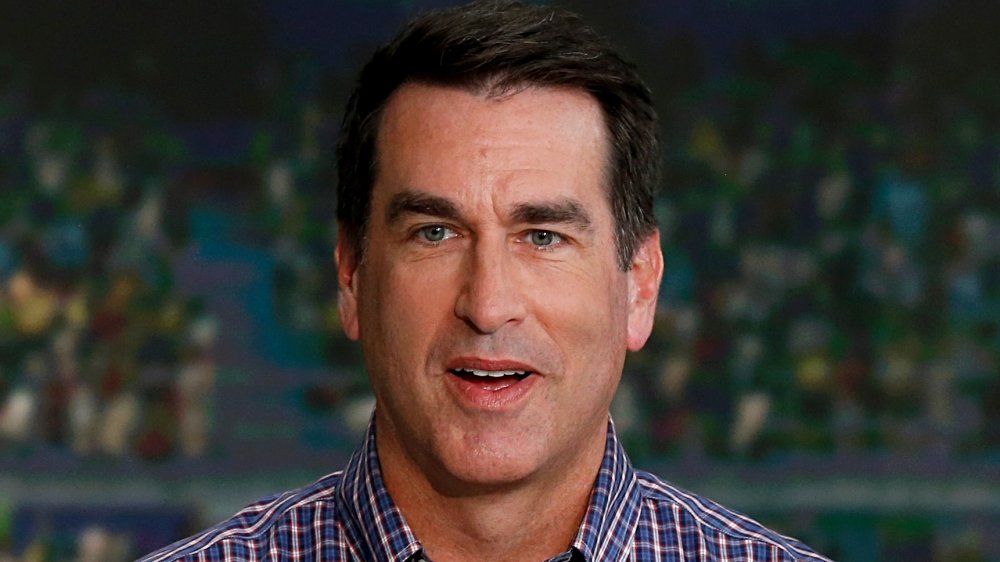 Dominik Bindl/Getty Images
Comedian and actor Rob Riggle, who is famous for his roles in films like The Hangover and 21 Jump Street, received some sobering news in October 2020. Rob's wife, Tiffany Riggle, filed for divorce after 21 years of marriage, according to TMZ. She filed in Ventura County, Calif., and cited "irreconcilable differences," according to the outlet.
While Tiffany filed for divorce on Oct. 5, 2020, according to People, the date of separation on the divorce docs was listed as May 2, 2020. Per TMZ, the two tied the knot on April 13, 1999, and share two children: a daughter named Abigail and a son named George.
Tiffany requested joint custody and also asked for spousal support, according to TMZ. Additionally, the outlet notes that she purchased a car wash in 2014, which she requested to be listed as "separate property." In terms of community property, Tiffany "listed 2 houses, several bank accounts and interest in vodka and whiskey companies."
In light of the divorce news, let's take a look at the former couple's backstory. How did Rob and Tiffany meet in the first place?
Rob Riggle got 'nervous' the first time he met his wife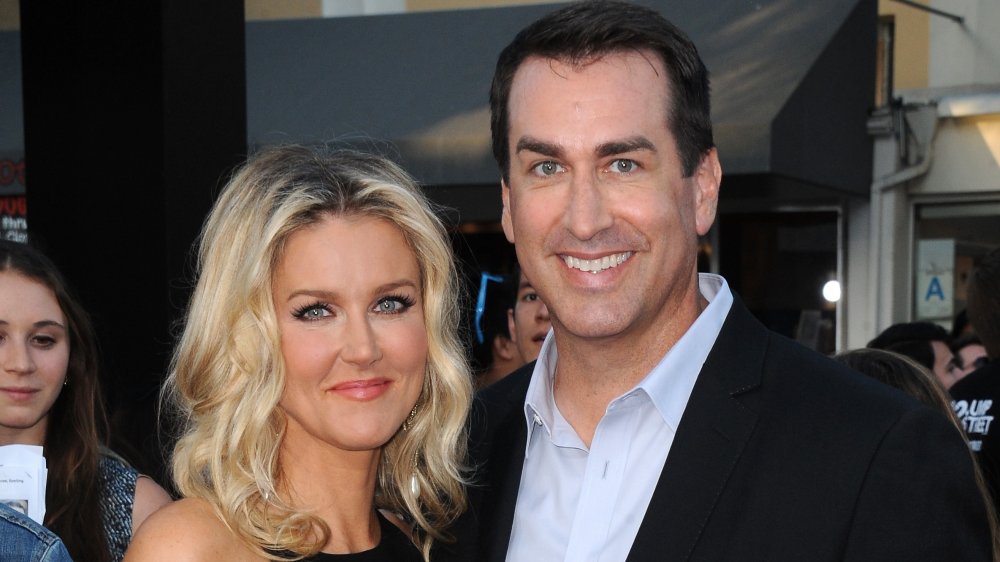 Albert L. Ortega/Getty Images
In addition to being an actor and a comedian, Rob Riggle actually served as a Marine. In 2013, he retired as a lieutenant colonel, according to People. Per The Kansas City Star, Rob's "obligation to the Marines ended in the summer of 1997." However, the actor negotiated with the Marines, agreeing to stay if they gave him an assignment in New York or Los Angeles. The reason? He wanted to pursue comedy. He ultimately ended up getting an assignment in New York.
Before his big move, Rob returned home for a visit and went out with a buddy and his girlfriend for drinks. She brought a work colleague, who, according to The Kansas City Star, was a "stunning" blonde, as Rob said. "I was so impressed," Rob told the outlet about first meeting future wife Tiffany Riggle, adding, "then I got nervous and squirrely. But I got her laughing, and that's all that mattered." Eventually, Tiffany moved to New York so the two could be together.
As of this writing, Rob has not mentioned the divorce on social media, but that isn't too surprising considering the fact that the content he posts tends to be work-related, updating fans about some of his projects.