What You Need To Know About Faux Queens On RuPaul's Drag Race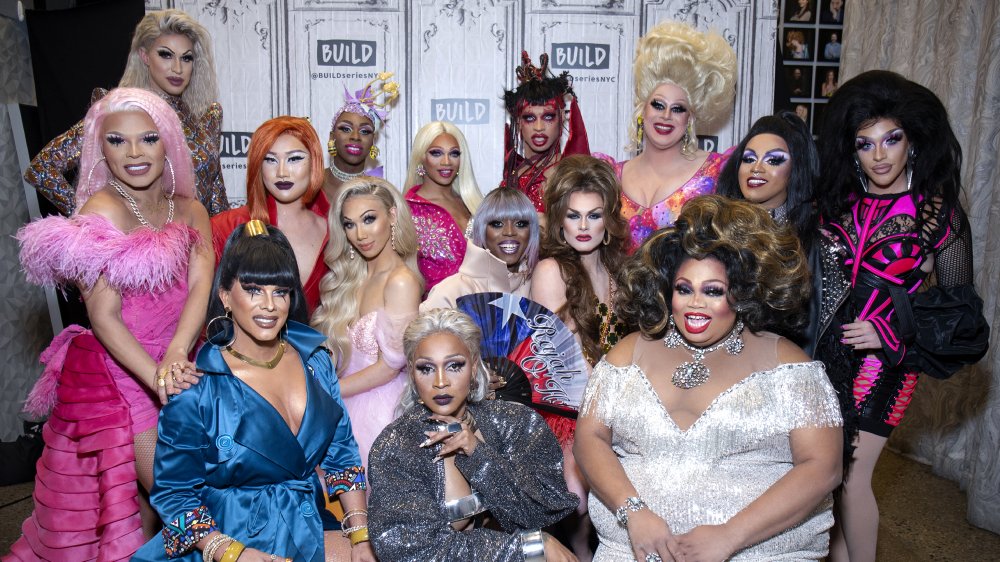 Santiago Felipe/Getty Images
There has been controversy surrounding the lack of gender diversity on RuPaul's Drag Race. The long-running reality competition series prides itself on finding America's next drag superstar. However, it's the show's unspoken 'no girls allowed' rule that has rubbed some fans the wrong way. 
Season 9's Peppermint was one of the first contestants to come out as transgender while competing on the show. Following the revelation, RuPaul faced backlash after he admitted that Peppermint "probably" wouldn't have been cast if she had already started gender reaffirming surgery during her audition. "You can identify as a woman and say you're transitioning, but it changes once you start changing your body," RuPaul told The Guardian in 2018. "It takes on a different thing; it changes the whole concept of what we're doing." 
But his words didn't go unchecked. After getting called out by the trans community, RuPaul tweeted out an apology. "I understand and regret the hurt I have caused," he said (per Billboard). "The trans community are heroes of our shared LGBTQ movement. You are my teachers."
Since then, contestant Gia Gunn, who originally competed in Season 6, came out as transgender in 2017. She returned to compete as a trans woman on Drag Race All Stars in Season 4. Additionally, Sonique, who had started transitioning before competing in Season 2, became the first fully transitioned woman on the show when she appeared on the Holi-Slay Spectacular. But, despite the show's progress, the debate reignited during summer 2020 when frequent judge and choreographer Todrick Hall shared his disapproval of featuring women on the show.
Todrick Hall faced backlash after calling out Drag Race's faux queens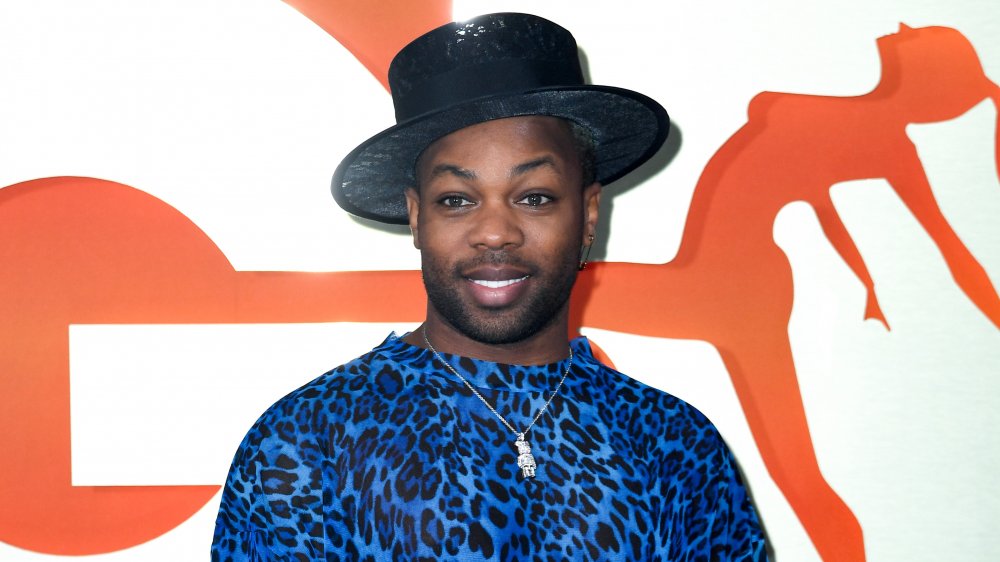 Gareth Cattermole/Getty Images
It all began after Season 10 winner Acquaria shared how "annoying" she finds it when women are criticized for dressing in drag. "Females have been doing drag for as long as anyone else," Acquaria told Pink News. "And clearly, it's entertaining. It's something that can be utilized. And it's something I'd love to see more of on the main series of RuPaul's Drag Race."
Once Todrick Hall caught wind of the article on Facebook, however, he reportedly left a comment expressing his disagreement. "Nope! Please just stop...please," Hall wrote (per Metro UK). "This is so annoying. Love her but if she wants this she should create her own show." But, after fans and critics tore into Hall, Taylor Swift's bestie decided to "unplug from the internet." He made sure to remind his fans that he "truly loves everyone & wants everyone to be & feel included" and he opted to take issue with the "judgment & hate on the internet." Despite his original comments on Acquaria's stance, Hall tweeted that, "Loving each other should be the most simple thing to do and I just feel so much hate on the internet right now, it's just a bit overwhelming."
It's clear that Hall and RuPaul both learned a hard lesson on calling out transgender women and cisgender women who appreciate and align with drag culture, and the show continues to demonstrate growth. During Season 12 of Drag Race, the second runner-up GiGi Goode came out as gender fluid. We can only hope this trend toward acceptance will continue in the future.