How Harry Potter Star Tom Felton Feels About His TikTok Fame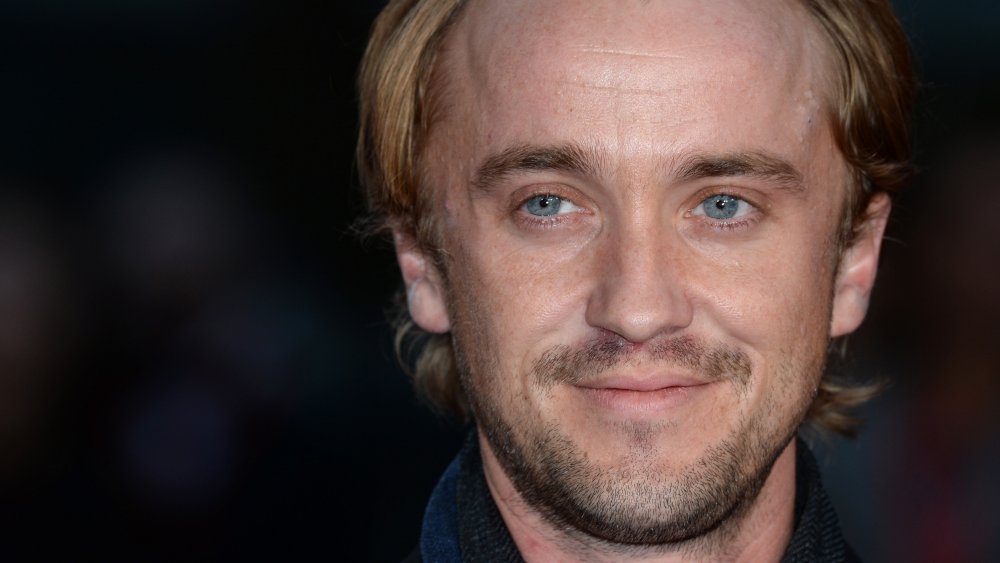 Anthony Harvey/Getty Images
Draco Malfoy, played by actor Tom Felton, first graced our screens in 2001 in Harry Potter and the Sorcerer's Stone. Now, 19 years later, the character has taken to our screens once again, but this time through the TikTok app.
#DracoTok, one of the most recent viral TikTok trends, consists of fans recreating Harry Potter scenes opposite Malfoy on TikTok, according to Entertainment Tonight. Fans are lusting over the Slytherin wizard, perhaps a surprising turn of events considering Malfoy was the antagonist in many of the films. #DracoTok has become so popular that even Felton has joined in on the fun and added his own contributions and reactions to the trend.
The trend has brought the iconic movies back to life and shined a light one of the franchise's most unlikable, but complex characters. Read on to learn how Felton feels about the character he played for 11 years getting so much attention and thirst on TikTok.
Tom Felton gets in on the #DracoTok trend on TikTok
Harry Potter fans have officially taken over the popular social media app TikTok. While many different Harry Potter characters have received attention in fans' TikTok videos, Draco Malfoy seems to be the most popular. Fans have been using the hashtag #DracoTok for videos devoted to their Harry Potter crush — and the clips already have 3.2 billion views and counting.
According to Insider, Tom Felton, the actor behind the villainous character, hopped on the app and started commenting on some of the top videos under the hashtag. This set off fans and they began posting even more Malfoy-obsessed videos with hopes of catching Felton's attention.
Felton then took it to the next level and posted his own video, which gained 2 million views within the first two hours of posting it, Insider reported. The video was captioned, "POV: watching [Tom Felton] react to your #dracotok videos," with a snake emoji for Slytherin and the hashtags "#amidoingthisrightyet?" and "#TikTom." It featured Felton making faces ranging from absolute delight to utter disgust (jokingly, of course).
Fans went crazy for the video, so Felton kept it up and continues to film side-by-side duet videos of fan TikToks and his reactions to them.
Tom Felton is flattered Draco Malfoy is getting so much attention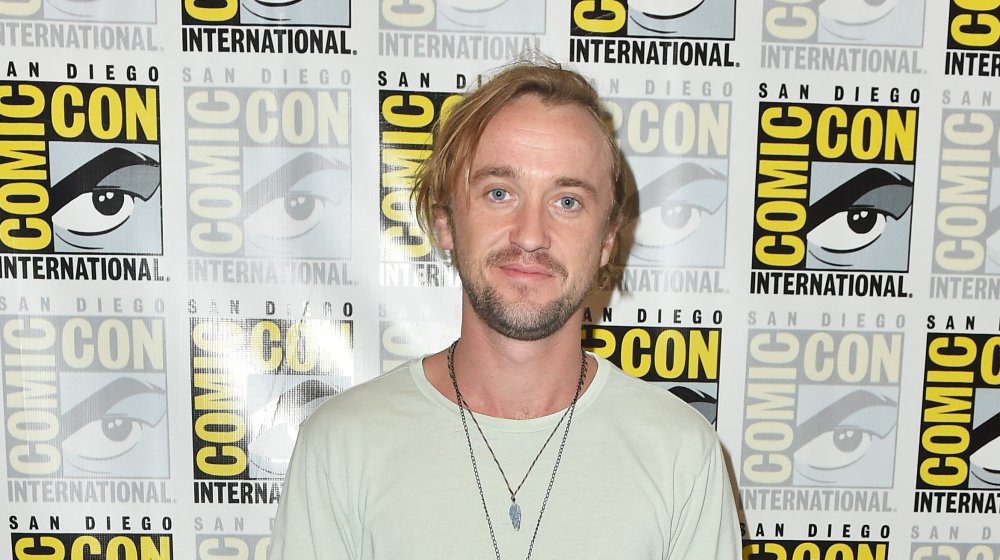 Jerod Harris/Getty Images
Tom Felton told Entertainment Tonight he was flattered that people continue to thirst after Draco Malfoy and that he loves seeing fans put their spin on the #DracoTok trend.
"It's sort of taken a life of its own now," the actor said. "But I'm having so much fun with it [...] It's turning into a whole monster of its own. But I'm really, really enjoying it. So yeah, I'm going to keep the DracoTokers happy for as long as I can."
The #DracoTok trend has evolved into a way for fans to interact and engage with Felton, allowing them the opportunity to express their love for the "misunderstood" character.
"He's great. He has so many layers, he's misunderstood, he's also a bit of a git," Felton remarked to Entertainment Tonight about his past character. "He needs a hug really. I think maybe people feel sorry for him, he needs a bit of affection. Either way, I'm highly flattered and intend to do my best to satisfy that desire."
He also shared with ET that he is hoping to have a reunion with his Harry Potter co-stars. As fans patiently wait for that to happen, they can look forward to being chosen to duet with Felton on TikTok if they are lucky.