Here's How Kelsea Ballerini And Halsey Became Friends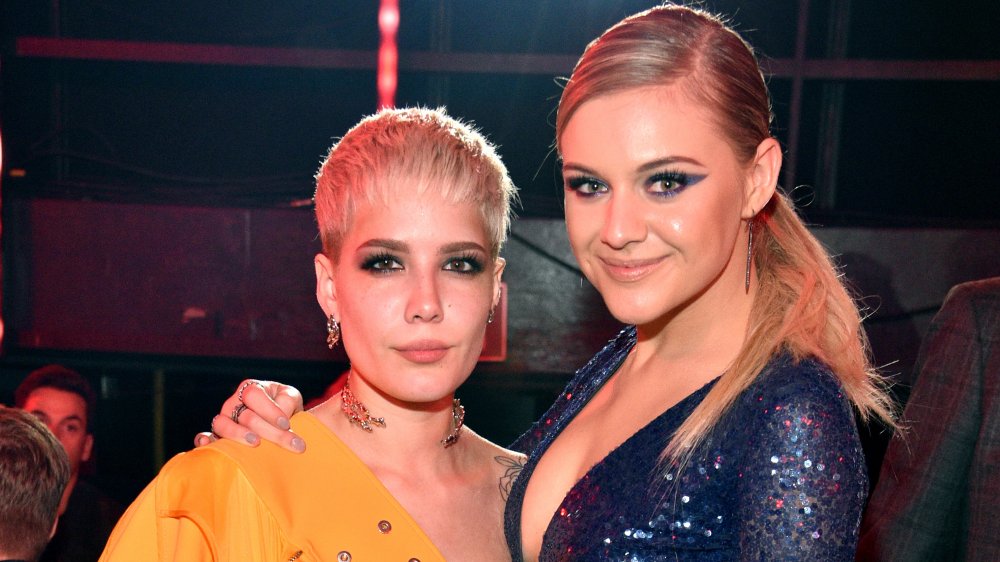 Kevin Mazur/Getty Images
As country crooner Luke Combs famously sang in 2019's "Better Together," "some things just go better together." Now you can officially add country singer Kelsea Ballerini and pop icon Halsey to the long list of perfect pairings out there. 
After the gal pals teamed up to churn out the April 2020 hit, "The Other Girl," fans were eager to know just how the two met and what sparked their collaboration. The stars don't necessarily seem like a likely duo, after all. And although some were quick to assume the collab got orchestrated by their managers or some other big-time music industry execs, make no mistake about it — the relationship the singers share is not just strictly professional. No, these ladies are real-life friends outside of the studio, too. 
Keep reading after the jump to find out when, where, and how Ballerini and Halsey first met and what the famous powerhouses bonded over before embarking on a true-blue friendship.
Kelsea Ballerini and Halsey had a GNO in Nashville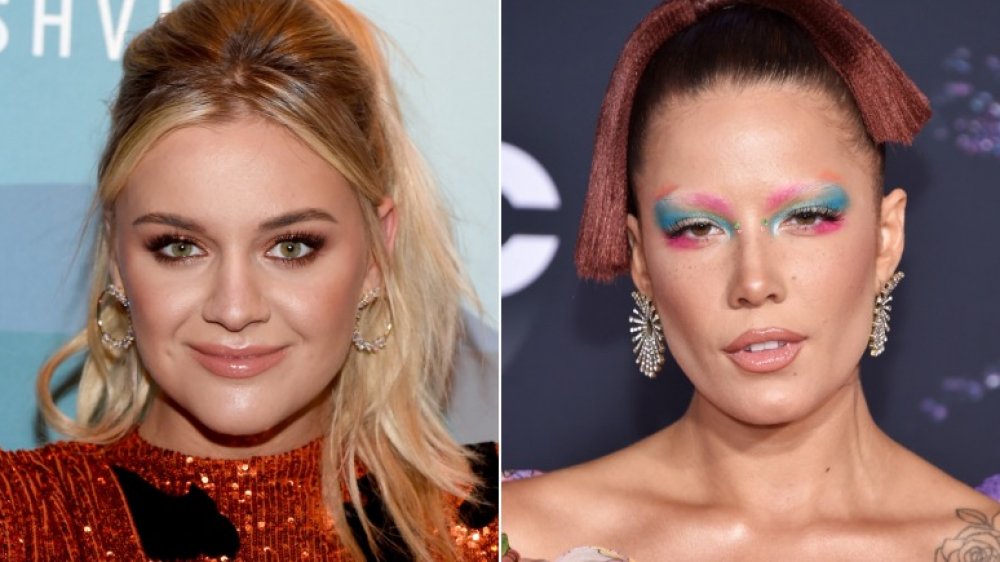 John Shearer/acma2020, John Shearer/Getty Images
Kelsea Ballerini opened up to People in August of 2018 to explain how she and Halsey first met and what inspired their epic friendship. According to Ballerini, she and Halsey reconnected with one another when Ballerini and some of her friends attended the Nashville leg of Halsey's Hopeless Fountain Kingdom tour. After the show was over, Ballerini went backstage to say hi, and the two immediately hit it off. "I had met her before, but we'd never really hung out," explained Ballerini. "I'm obviously a really big fan of her music, so I went to the show with my friends and afterwards said hi, and she didn't have a show the next day, so she was like, 'Let's go hang!' And I was like, 'Yep!'"
The two ladies ended up painting the Nashville town red, complete with beer and karaoke. And they even documented the entire thing on Instagram, leaving fans to soak in every last detail of the famous ladies' night out. We only have one last question: Who picked up the tab?
Halsey and Ballerini also share a love for The Wrecker's ballad, "Leave the Pieces," which they performed on IG while holding big glasses of red wine. Clearly, these ladies both appreciate a good time.