Trump Didn't React Kindly To Fauci's 60 Minutes Interview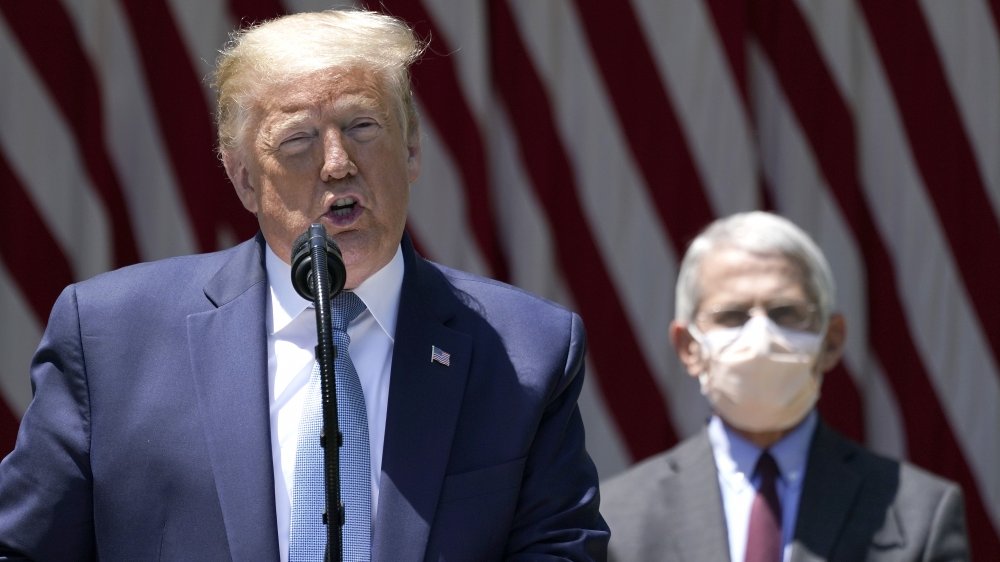 Drew Angerer/Getty Images
Shots fired. We repeat: Shots fired! Or at least that's how President Donald Trump apparently perceived White House coronavirus task force member Dr. Anthony Fauci's comments during an interview with 60 Minutes that aired in October 2020.
During what appeared to be a very frustrated campaign phone call, President Trump reportedly referred to Dr. Fauci as a "disaster" and called other health officials "idiots," as reported by CNN. Trump also reportedly went on to say that many Americans have simply grown tired of COVID-19, the deadly pandemic that has killed more than 215,000 citizens at the time of reporting. "People are saying whatever. Just leave us alone. They're tired of it. People are tired of hearing Fauci and all these idiots," Trump claimed. yikes.
But what could health expert Fauci have possibly said to garner this kind of frustration from the POTUS? Keep reading after the jump to find out what went down.
Dr. Fauci was not surprised President Trump contracted COVID-19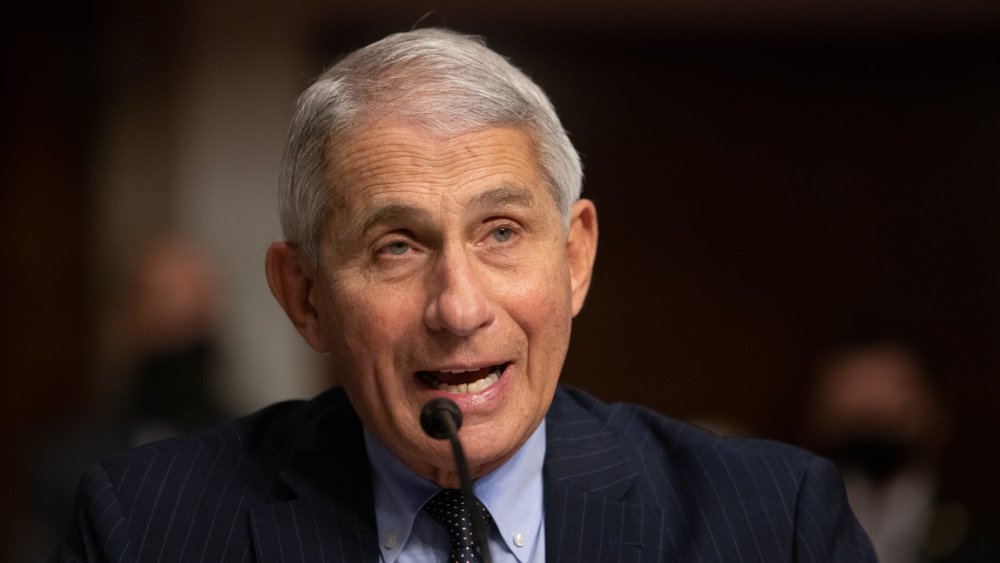 Pool/Getty Images
During an interview with 60 Minutes in October 2020, immunologist Dr. Anthony Fauci said that he was not surprised that President Donald Trump contracted COVID-19. "I was worried that he was going to get sick when I saw him in a completely precarious situation of crowded, no separation between people, and almost nobody wearing a mask," Fauci said. "When I saw that on TV, I said, 'Oh my goodness. Nothing good can come outta that, that's gotta be a problem.' And then sure enough, it turned out to be a super-spreader event." That "super-spreader event" was the White House Rose Garden SCOTUS event that resulted in nearly a dozen attendees later testing positive for COVID-19 (via USA Today).
Fauci went on to seemingly apply salt in Trump's proverbial wounds when he was asked about an ad put out by the Trump campaign that featured Fauci giving a seemingly positive review of Trump's handling of the pandemic. Fauci was adamant that he hasn't and will never publicly endorse any political candidate. "I was referring to something entirely different," he explained. "I was referring to the grueling work of the task force that, God, we were knocking ourselves out seven days a week. I don't think we could have possibly have done any more than that."
Hmm, something tells us Fauci and Trump won't be performing a duet of Toy Story's "You've Got a Friend in Me" anytime soon.