Lindsay Lohan Loses Part Of Finger In Bizarre Boating Accident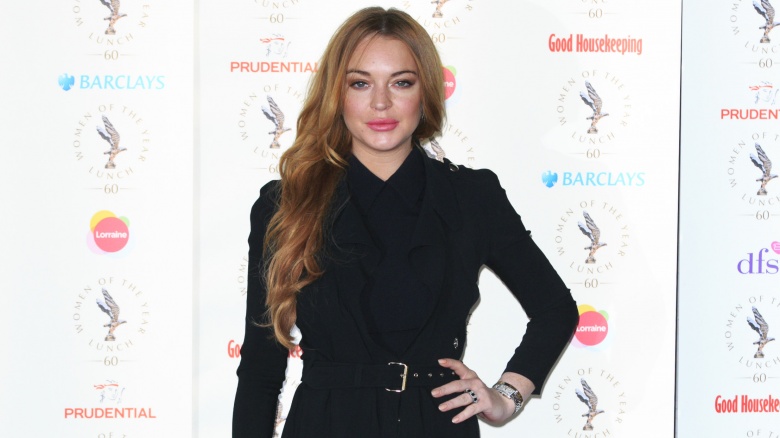 Getty Images
UPDATE: Lohan clarified the details of her accident in a tweet posted shortly after noon ET on Monday, Oct. 3, 2016. "To make this very clear. The bottom part of my finger was ripped off. It was not 'chopped' or 'severed' off," she wrote.
Lindsay Lohan lost part of her left ring finger during a boating accident on Sunday, TMZ reported on Oct. 2, 2016.
According to the report, Lohan—who was sailing with friends off the coast of Turkey at the time—was attempting to pull up the boat's anchor when her finger suddenly got caught in it. The anchor then pulled her down into the water, slicing off the tip of her finger in the process. Her friends were able to retrieve the detached tip, which was reportedly on the deck of the boat, before Lohan was taken to the emergency room. A plastic surgeon was subsequently able to reattach her finger at the hospital, according to TMZ.
"I almost lost my finger from the anchor. Well, I lost half my finger, thank goodness we found the piece of my finger ... I just had surgery to fix it," Lohan, 30, wrote in a since-deleted post on social media, according to USA Today.
On the bright side: Lohan—who dominated the headlines this summer due to her volatile relationship with her boyfriend Egor Tarabasov—appears to be taking the incident in stride. In the early hours of Oct. 3, 2016, Lohan posted a selfie to Instagram, writing, "One-handed selfie." The caption was accompanied by a number of laughing-crying emoticons, signaling to the world that she is, in fact, recovering just fine.
Oy. Happy Mean Girls Day, everyone.