Inside Nelly's Physical Transformation On Dancing With The Stars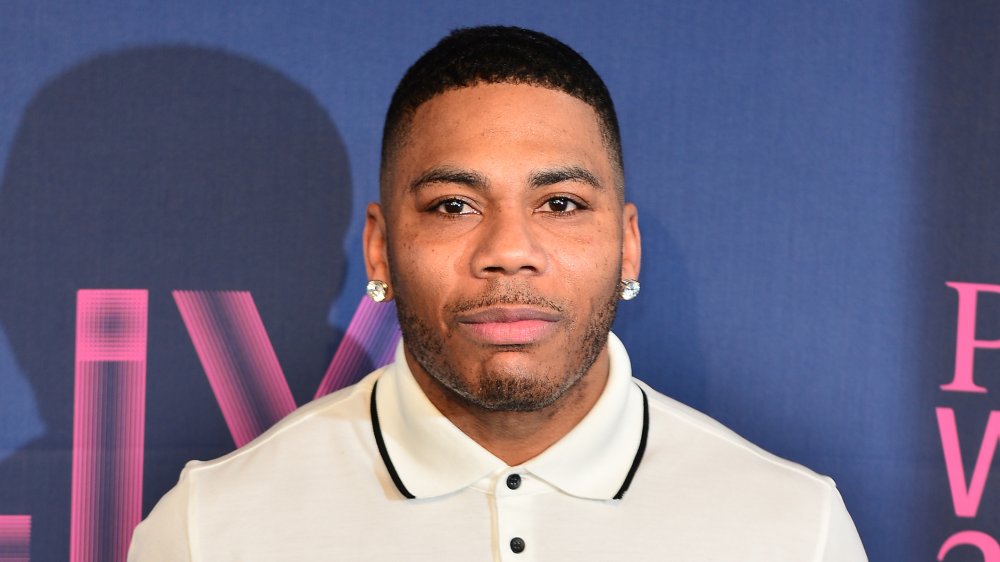 Johnny Louis/Getty Images
When rapper Nelly agreed to temporarily leave the music scene to compete on Season 29 of Dancing With the Stars against other celebs like Tiger King's Carole Baskin, former Bachelorette Kaitlyn Bristowe, and Selling Sunset's Chrishell Stause, he was facing a completely new challenge. "I'm from the hood in St. Louis, Missouri. There are no ballrooms," he said, according to Us Weekly, while talking about being judged on his moves after the second week on the show. "I've never danced, choreographed in my life and ... I just picked up this choreography in five days."
Although Nelly felt like the judges should have been a little easier on him due to the massive learning curve he faced, there's no doubt that he was giving the experience everything he's got. And it has clearly paid off! Following his Oct. 19, 2020, delivery of a Viennese waltz which was set to Tim McGraw's "Humble and Kind," Us noted that Nelly and his professional dancing partner, Daniella Karagach, "received three 8s for their romantic performance." Judge Carrie Ann Inaba told the pair that there was "something so beautiful happening" while they were on the dance floor together.
Granted, while Nelly's time on DWTS has helped him transform from a popular rapper into an impressive dancer, his reality TV stint also caused another noticeable change in the star.
Nelly lost weight on Dancing With the Stars
Nelly is no stranger to tackling a lively performance on stage, but doing so as a rapper is different from that of a professional dancer (even if you're only a professional dancer for a short amount of time while competing for the top spot on a popular reality TV show). Frankly, being on Dancing With the Stars has been so physically demanding on Nelly that he's noticed a significant change when it comes to his body. "I've probably lost a good maybe 10, 11 pounds," he told Us Weekly after just a few weeks of competing on DWTS.
Although keeping himself in shape is nothing new to Nelly, he explained that when it comes to working out, "it was a little different" when he was back in his hometown of St. Louis "because the gyms are open in St. Louis." However, due to precautions taken during the coronavirus pandemic, gyms in Los Angeles had been closed to indoor use. Because of that, during Nelly's DWTS days, he was "doing a lot of home sit-ups and push-ups, things like that."
Additionally, the rapper has been working hard with his professional DWTS partner, Daniella Karagach. "You're twisting and you're turning and you're hurting in new places that you never thought but it's cool," Nelly explained to Us. "It's a lot of cardio!" We do not doubt that!