How Drew Barrymore Really Feels About Her SNL Impersonation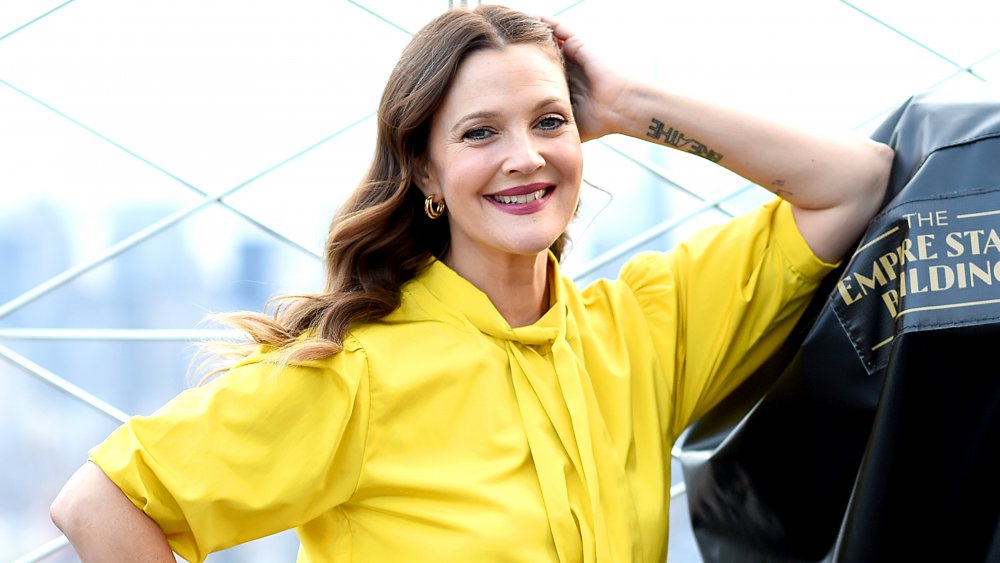 Dimitrios Kambouris/Getty Images
Actress Drew Barrymore has spent much of her life in front of the camera. From E.T. to Charlie's Angels, the Never Been Kissed star even launched her own talk show, The Drew Barrymore Show, in September 2020. But, when you are as famous as Barrymore, it's hard to avoid becoming the punchline of a joke every now and then. And, with her new talk show garnering buzz throughout the industry, it was only a matter of time before Barrymore received the Saturday Night Live treatment.
During the Season 46 premiere of the late night program, comedian Chloe Fineman had the great honor of impersonating Barrymore's hippie personality and finally came face-to-face (at least, virtually) with the actress during an appearance on her talk show, The Drew Barrymore Show, mere days later. "You were on the cover of InStyle and the impression that I did this summer started because I really wanted that shirt," Fineman told Barrymore. "It was so cute." The comedian shared that she then went through her "wig collection" to find the perfect Barrymore replica.
On the sketch-comedy show, Fineman appeared as the actress with a truly Barrymore greeting. "Hello to all my beautiful wildflowers," Fineman said. "I'm just like you, a boho, free-spirit, mommy mother movie star since I was 6." So how does Barrymore really feel about the impersonation? 
Drew Barrymore felt honored to be part of SNL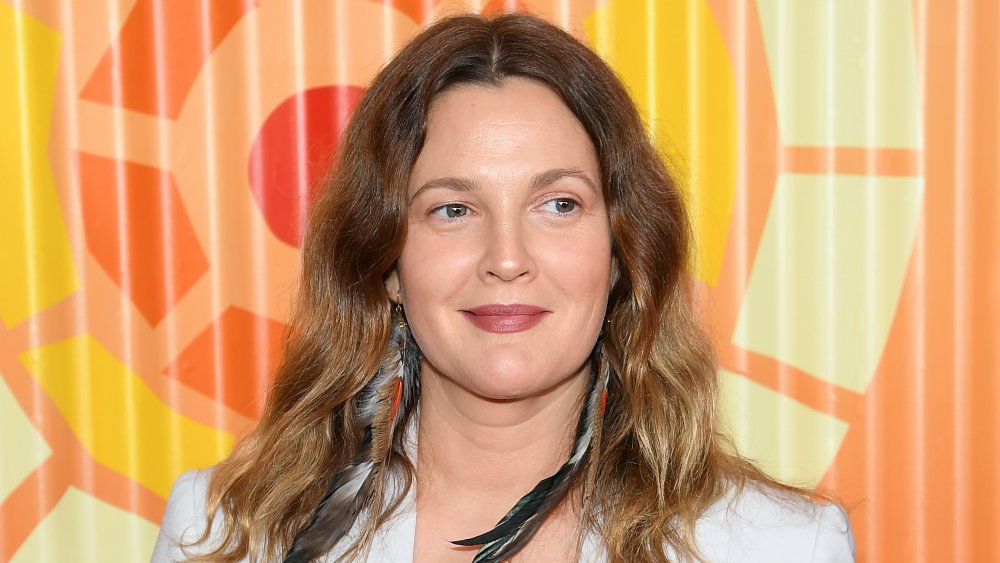 Dimitrios Kambouris/Getty Images
Drew Barrymore's first reaction to her impersonator on Saturday Night Live came with a sweet message via Instagram. The 50 First Dates star posted a photo of herself with SNL on the television in the background, writing, "@nbcsnl and @chloeiscrazy is the greatest thing. I have loved SNL for as long as i know, and to also have the @thedrewbarrymoreshow brought to the party is so fun. Honored to be a part of it . PS #DREWSNEWS hearts #WEEKENDUPDATE."
Once face-to-face with comedian Chloe Fineman on the set of her talk show, The Drew Barrymore Show, Barrymore continued her praise for the SNL cast member. "You brought so much joy. I immediately reposted that and then I was afraid I was going to drive you away," the actress gushed. "I'm not kidding, I was like, 'Now she knows I'm onto her she's going to move on, she's going to lose interest.'"
The Babes in Toyland star was so into the impersonation, in fact, that she begged Fineman to continue the parody on future episodes. "I hope you'll keep doing this on the show," Barrymore said. "You're my holy moley oley for life and I'm so thrilled you're here and I'm shaking with excitement." We are onboard with this idea, too!