The History Behind Drew Barrymore And Keanu Reeves' Friendship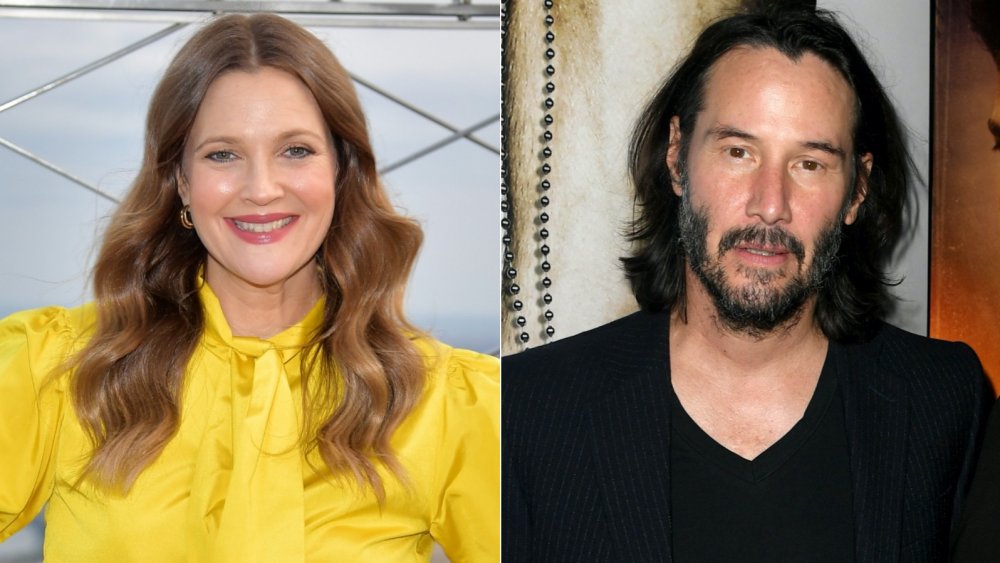 Michael Loccisano, Kevin Winter/Getty Images
When celebrities have been working as long as Drew Barrymore, they grow to have a pretty impressive circle of friends. From childhood to adulthood, Barrymore has proven that her contacts are super noteworthy. The Never Been Kissed star launched her own talk show, The Drew Barrymore Show, on Sept. 14, 2020, and immediately introduced a star-studded guest list. Episodes have included her Charlie's Angels co-stars Lucy Liu and Cameron Diaz, Whoopi Goldberg, and even her ex-husband Tom Green, whom she had not spoken to in over a decade, made an appearance. 
Included on that impressive guest list was the elusive Keanu Reeves. For fans who don't know, Barrymore and Reeves co-starred together in the 1986 film Babes in Toyland. According to People, Barrymore was 11 years old when they made the film, and she and Reeves stayed connected afterward. Keep scrolling to read one fun memory the actress-turned-host shared about America's boyfriend. 
Drew Barrymore rode Keanu Reeve's motorcycles at 16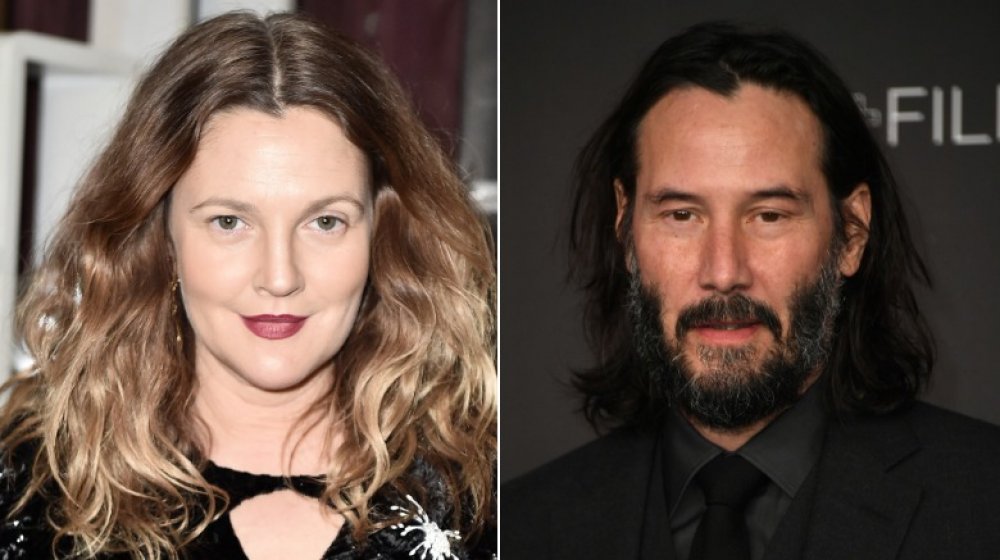 Steven Ferdman, Frazer Harrison/Getty Images
According to People, Drew Barrymore spoke of a rare moment she had with Keanu Reeves on "an episode of Drew's Movie Nite, the lead-up show to her brand new talk show The Drew Barrymore Show." During the episode, which aired on Sept. 3, 2020, Barrymore chatted with the voice actors of the latest SpongeBob Squarepants movie. The animated film features Reeves, which prompted the actress to share the story of Reeves giving her a ride on a motorcycle. 
"He showed up at my 16th birthday party and took me on a motorcycle ride I will never forget," the E.T. star revealed. "We just blasted through the streets. It was at night and the streets were empty, and it was one of those moments where I'll never forget it." 
During the interview, the Constantine star also spoke about his role as the voice of a rolling ball of sage named Sage in the cartoon movie, The SpongeBob Movie: Sponge on the Run. "I can honestly say I don't get sick of it! Not once in 20 years!" Reeves said. "I love the character, and after two decades of frying impressionable young minds, SpongeBob has been very impactful in folks' lives. It's always fun for the cast to watch people's reactions when we do the voices 'live,' or when we insert a fan's name into a famous line from the show."
While Barrymore and Reeves' lives have certainly shifted course, we're glad these two are still pals!