The Real Reason Drew Barrymore And Tom Green Split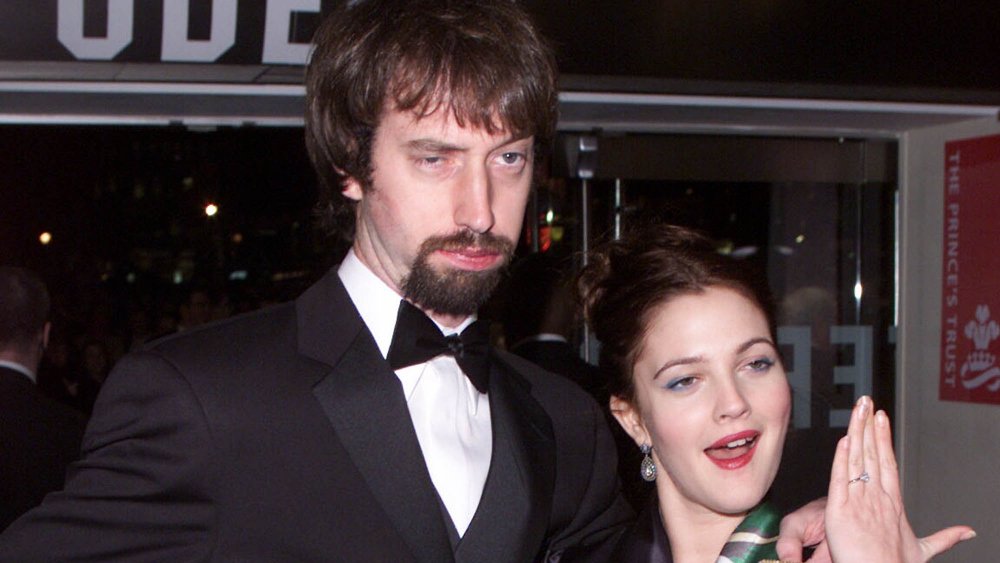 Dave Hogan/Getty Images
Drew Barrymore has been in the limelight since childhood, meaning fans have witnessed her relationships throughout the years. Barrymore has dated actor Justin Long, Home Fries co-star Luke Wilson, singer-actor Jamie Walters, and David Arquette, to name a few, according to POPSUGAR. Then in 2012, she married Will Kopelman, with whom she shares two children. But 10 years before tying the knot with Kopelman, she had a high-profile relationship that was, well, a bit quirky.
In the late '90s, the Charlie Angels star met and immediately began dating comedian Tom Green, and by 2000, they were engaged to be married. Making the engagement even more compelling to their fans, Green faked a wedding to his very real-life fiancée when hosting a November 2000 episode of Saturday Night Live, according to Decider. As weird (and confusing) as the whole ordeal was, it only added to a long list of highlights from their relationship. 
Fake wedding aside, the couple were engaged for a year and tied the knot for real in July 2001, according to TIME. But the honeymoon came and went as Green filed for a divorce that December. Well, what happened? Keep scrolling after the jump to learn all of the details! 
Tom Green and his Drew Barrymore split was not bitter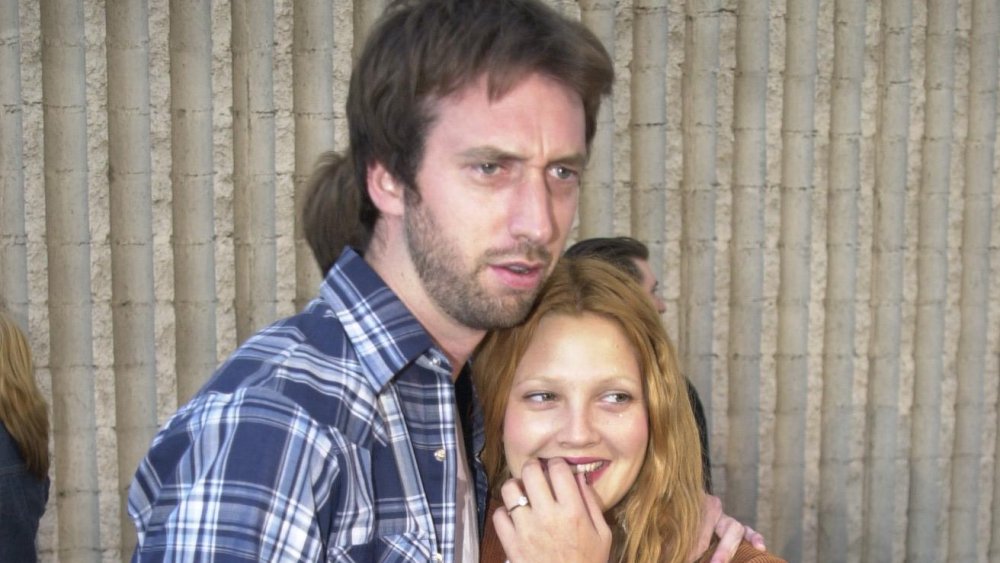 Steve W. Grayson/Getty Images
Although Tom Green's divorce papers from Drew Barrymore cited "irreconcilable differences," as Entertainment Weekly noted, the former MTV talk show host had nothing but good things to say about his ex-wife at the time. In an official statement released in December 2001, Green said, "Drew is a wonderful woman." He added, "I love her very much — I wish our marriage could have worked out. I wish her much happiness."
Green provided more context for the relationship during a 2014 appearance on Oprah: Where Are They Now?, explaining, "It was just a very short period of time that I had a brief marriage. I don't really tend to talk about it that much comfortably [or] publicly. All of that was part of that sort of crazy, whirlwind of a time." He continued, "I haven't talked to her in many, many years. I'm glad she's doing great. I'm really happy that she's doing good."
Barrymore never spoke openly about the marriage — and neither had Green after Oprah for that matter — until September 2020. Keep reading to find out what the two really think about their relationship and brief marriage.
Drew Barrymore and Tom Green respect each other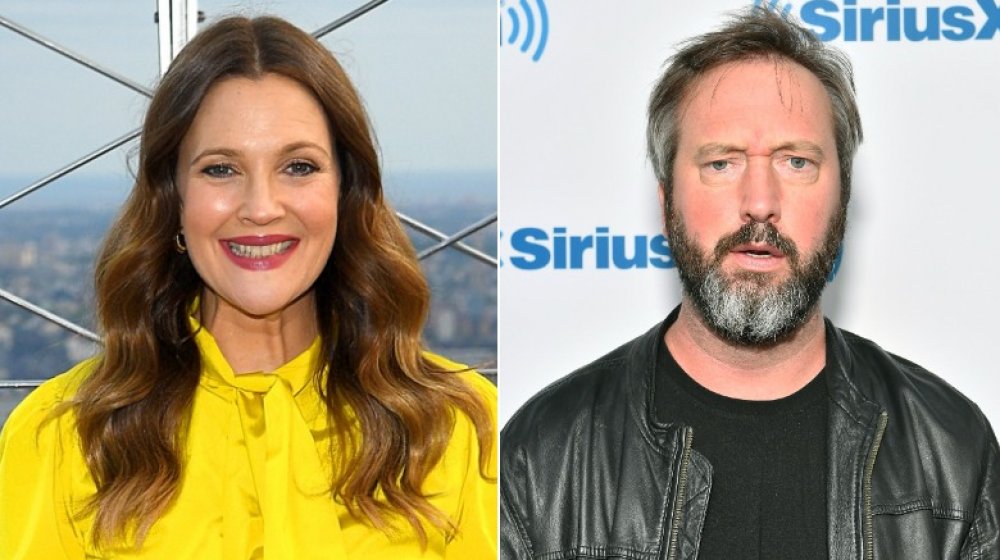 Dimitrios Kambouris, Slaven Vlasic/Getty Images
In September 2020, Drew Barrymore debuted her new talk show, The Drew Barrymore Show. Among one of the first guests was her ex-husband, Tom Green, whom Barrymore had not spoken to in 15 years. The two reminisced on their time together and years apart, which made Barrymore cry after she realized how much time had passed. 
"When you say 20 years, sometimes it's the blink of an eye and sometimes you're like, 'Oh my God. We've lived so much in these last 20 years,'" she said. "You've had a whole life and I've had a whole life, and it's just really nice to come together and check in and talk about it. It thrills me to no end. I think the world of you and I celebrate you and I always have and I always will." 
Green reflected Barrymore's sentiments and mentioned how his parents were rooting her on, too. "They're happy for you," he gushed. "We love watching you do amazing things." The actor also shared how he "couldn't be more excited" about the new show. "It's nice to see you every day on here, just bringing this burst of happiness, and energy and optimism to the world right now," Green said. Aw.