Was Kim Kardashian's Robbery An Inside Job?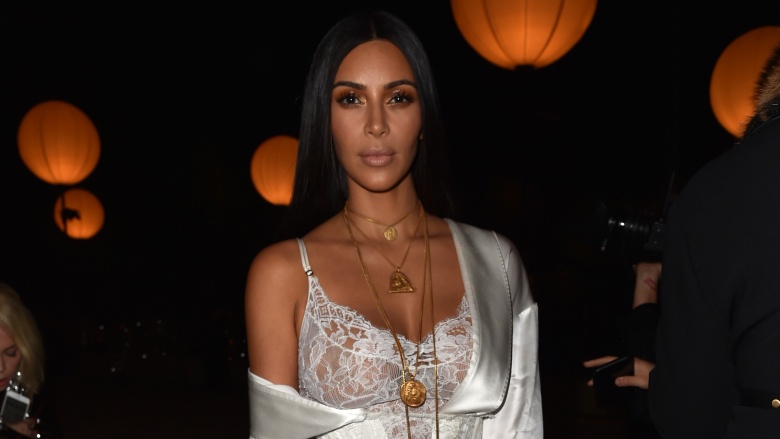 Getty Images
French police and the Kardashians are wondering whether the shocking robbery of reality TV star Kim Kardashian was an inside job, sources for TMZ reported on Oct. 4, 2016.
According to the report, the Kardashian family is convinced that someone tipped off the five men who stormed Kim's hotel room to let them know when they could get in and out undetected. Sources say the family has already ruled out her bodyguard, who was not by her side during the incident but was instead protecting her sisters, Kourtney Kardashian and Kendall Jenner, at an area nightclub.
Who might have actually tipped off the robbers remains unclear. Sources claim Paris police are "in the process of checking phone records of various people in and around the building to track suspicious activity."
As Nicki Swift previously reported, Kim was robbed at gunpoint inside her room at The No Address Hotel by five masked men pretending to be police officers on Oct. 3, 2016. Sources claim the men "threatened the concierge" in order to gain access to her room.
"[Kim] was tied up, and gagged with duct tape wrapped around her head. They put plastic ties around her wrists but she managed to squeeze her hands out of the wrist ties by wriggling her hands." a source told People magazine. "She was hysterical but not screaming as she knew she had to keep quiet to survive," the source said. "The reports of her fear of being raped are real. She really did think she was going to be raped. She had a gun to her head the whole time."
The robbers allegedly made off with two cell phones and approximately $10 million worth of jewelry, including a ring valued at more than $4 million.
Kim returned to New York City later that day armed with heavy security, according to TMZ. By her side was her husband, rapper Kanye West, who left his set during the Meadows Music & Arts Festival in Queens, N.Y. upon hearing news of the robbery. Sources described Kim as "hysterical" and "terrified" when she phoned West to explain what had happened. A source told People that West, "wanted to get to her as soon as he could. He told her that he couldn't care less about the jewelry; he's just thankful that she's okay."