How David Letterman Really Feels About Kim Kardashian West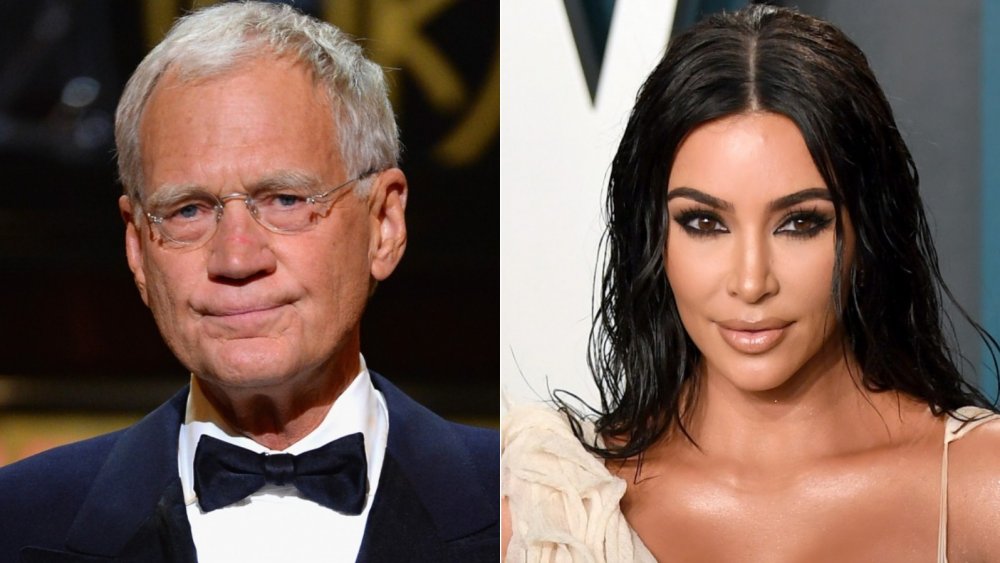 http://wp.looper.com/wp-content/uploads/embed/split-slw7pe-1603301446.jpg
After years in the spotlight, the Kardashians are used to being the butt of reality TV jokes, with the age old "she has no talent" comment frequently targeted at Kim Kardashian-West. Despite the Keeping Up with the Kardashians star's numerous business ventures — and almost billionaire status — the Skims creator still has to prove herself as more than just a socialite.
Back when he was the host of the Late Show, comedian David Letterman was one of many late night hosts who mocked the Kardashians for their Valley girl voices, rich-girl problems and exposure that tracks back to Kim's infamous sex tape. That being said, in October 2020, Kim appeared as a guest on the third season of Letterman's Netflix series, My Next Guest Needs No Introduction. It seemed she had finally proven herself to the television host.
"I can remember when she would be booked on the show, it was like, I don't know anything about her, and I've never seen her show," Letterman said in an interview with The New York Times in October 2020. "And then when we went to talk to Kanye, I thought, oh, I've misjudged this woman."
David Letterman changed his mind after a Kanye West interview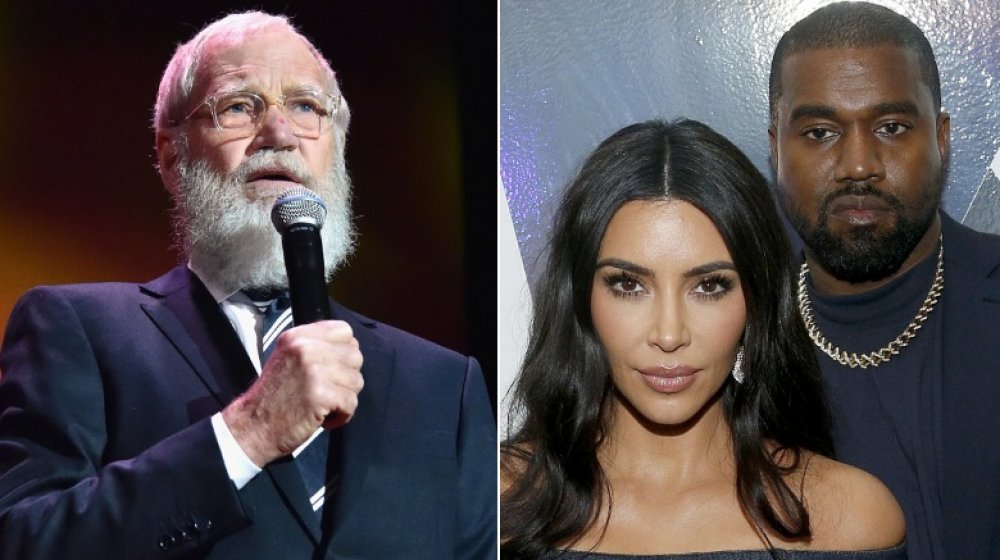 Mike Coppola/mjf2015, Lars Niki/Getty Images
David Letterman interviewed Kim Kardashian-West's famous husband, rapper Kanye West, for the second season of his Netflix series My Next Guest Needs No Introduction, and, of course, Kim was by his side. "After we met with Kanye West, I had a long talk with her at their home, and I started to think about how I had used her as a joke and regarded her as someone not to be taken seriously," Letterman admitted to The New York Times. "I found that that impression was not the end of the story."
The comedian revealed that he came the realization that the Kardashians' reality television dominance was impressive and that there was more to Kim than what's shared on television."She had a family. She has her prison reform program. I won't comment on the ease of being married to Kanye West," Letterman said. "And if she can keep a show like that on the air for all those years, that's an accomplishment. If you can stay in business on television that long, good for you."
Considering the fact that she was asked to be a guest on the third season of My Next Guest Needs No Introduction, it certainly seems like Kim's second impression on Letterman made him do a complete 180.