The Reason The Big Bang Theory Finale Meant So Much To Kunal Nayyar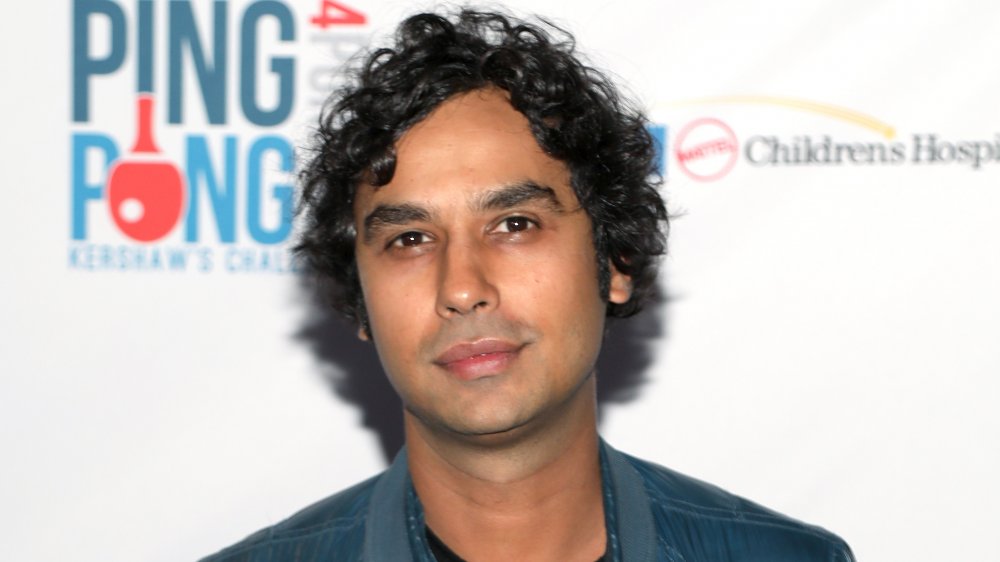 Jerritt Clark/Getty Images
After 12 phenomenally successful seasons, The Big Bang Theory, TV's longest-running multi-cam comedy, aired its back-to-back two-episode series finale in May 2019. Deadline reports that 18 million viewers tuned in to say goodbye to Sheldon Cooper, Leonard Hofstader, Penny [No Last Name], Bernadette Rostenkowski, Howard Wolowitz, Amy Farrah Fowler, and Raj Koothrappali. In the episode, fans witnessed the gang take one last trip to support married couple Sheldon (Jim Parsons) and Amy (Mayim Bialik) after they win the Nobel Prize in physics.
One of the most beloved characters on the show is Raj, played by Kunal Nayyar. Throughout the series, Raj has trouble with women and dating — so much so in the first six seasons that Nayyar's character finds himself unable to speak to women (outside of his family) unless he's been drinking. It isn't until Season 6, Episode 24, "The Bon Voyage Reaction," that Raj is suddenly able to hold a conversation with Penny without alcohol, per ScreenRant. Despite his newfound voice around women, Raj continues to have romantic troubles with members of the opposite sex throughout the final six seasons. 
In The Big Bang Theory's finale, however, Raj gets a little bit of good luck. According to Yahoo! Entertainment, Sarah Michelle Gellar (playing herself) cameos as Raj's date to Sheldon and Amy's Nobel Prize acceptance. This final twist occurs after the two characters meet on a plane on the way to Stockholm. But keep on reading to find out what The Big Bang Theory finale meant to Kunal Nayyar.
The Big Bang Theory's finale taping was (technically) a birthday gift for Kunal Nayyar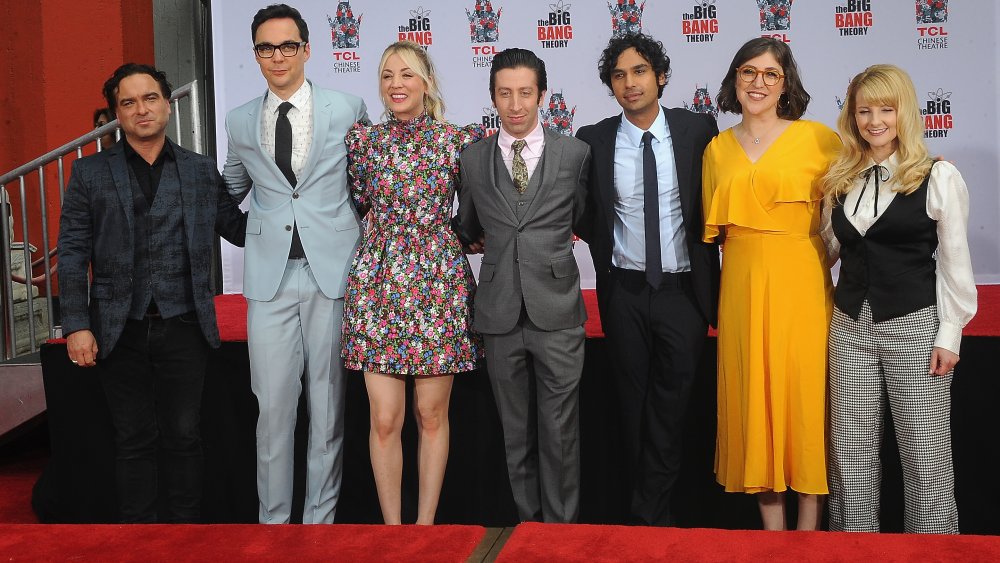 Albert L. Ortega/Getty Images
If fans had it their way, The Big Bang Theory would have continued. It was Jim Parsons who was the catalyst for Season 12 becoming the show's last. "It was the first time in my life of doing this show that it occurred to me that I might want to not do another contract after [Season] 12 was up," Parsons told Entertainment Weekly. "I don't know if it's because I'm an Aries or just because maybe I'm in touch with myself. Whatever it is, once I had that thought, I was like, 'Well, that's your answer.'"
In April 2020, Kunal Nayyar shared a touching Instagram message about why the show's finale meant so much to him: the last taping fell on his birthday exactly a year prior. Playing off of the sentiment that things change as we get older, Nayyar wrote in part alongside a photo of the cast in a group hug, "As I reflect on this year, it has been one of change. But not all change is bad, for the greatest experience to come out of all the uncertainty and the turmoil has been — the realization that nothing is promised; and that has given me a sense of deep profound inner peace. Because at the end of the day, all is precious, all is precious, all is precious." 
In closing, Nayyar asked his followers to reach out to someone they haven't spoken to for a long time and tell them they love them.
Kunal Nayyar says Raj is up to mischief post-The Big Bang Theory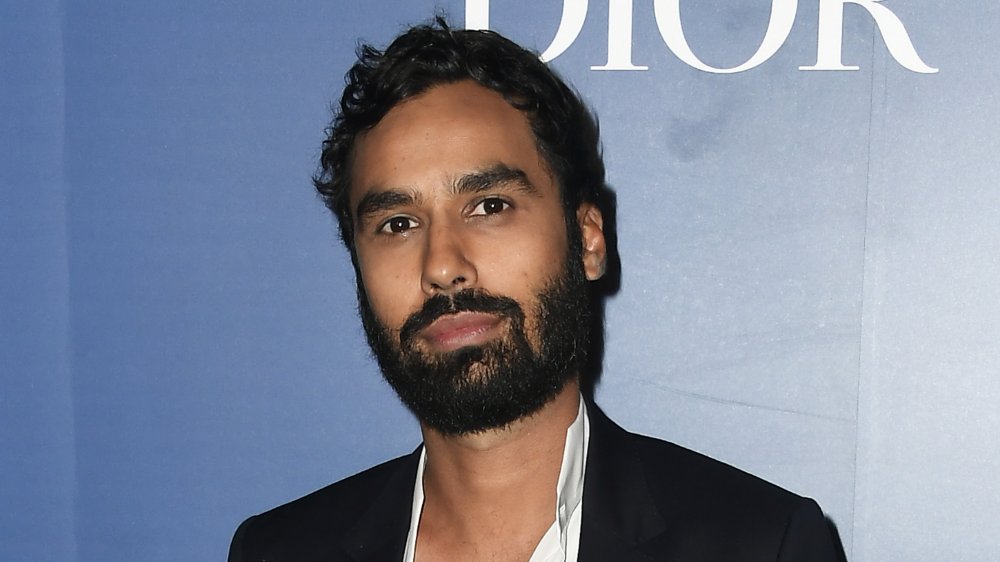 Frazer Harrison/Getty Images
Raj doesn't end up getting his happily ever after in The Big Bang Theory series finale. But while that may have left some fans unhappy, Kunal Nayyar revealed that he liked how his character's storyline wrapped up on the show.
"I find it quite poignant that the one character that believes in true love so much was the who didn't, in the end, find it. It's beautiful!" he later told Metro (via Express). As for what Raj would be up to today, Nayyar surmised, "We have this Hindi word called Masti — he's up to some mischief. So wherever he is, he's doing some Masti!"
Of the finale, Nayyar went on to say, "I think that it was a beautiful way to end. It was a beautiful time, and it was just the way it was supposed to be." That said, he did reveal in the same Metro interview, per Express, "I probably don't miss playing the character that much anymore. You know what I mean? I did so much of it and got it out of my system ... but I really miss being in front of the audience." 
Judging by his performance as a twisted murderer in the Netflix hit Criminal, he's now relishing taking on new diverse roles. While Kunal Nayyar has moved on from The Big Bang Theory, there's no doubt that fans of the show are still missing the lovable Raj.