The Meaning Behind Solange's Angel Wing Tattoos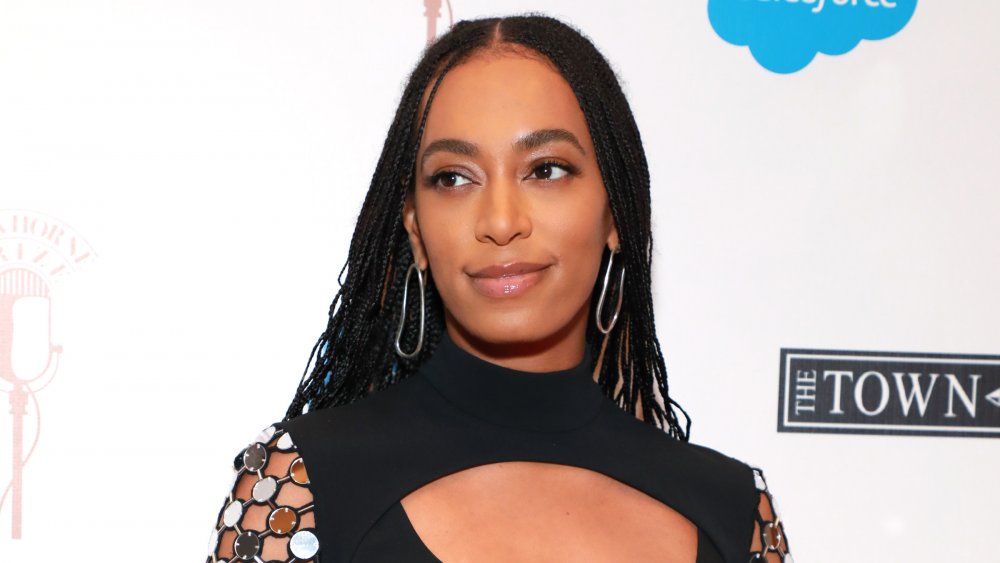 Jason Mendez/Getty Images
As we grow older, we sometimes forget to look back at our earlier days. Fortunately for Solange Knowles, she takes a moment every now and then to reflect on her life journey. In 2017, just before her 31st birthday, the singer penned an emotional letter to her teenage self for Teen Vogue. In the letter, she reflected on the "long way" of her life and how it became the "journey you learn to love."
One aspect of Solange's growth to understanding herself was learning how to deal with her critics. She wrote, "When you go out into the world feeling confident in who you are and what you reflect, young folks will call you names and grown folks will call you names. It's okay. One day you will name yourself, and that name will belong to you. It will not be the ones they ordained: 'crazy, ugly, attention-seeking, weirdo.'"
While the letter delves into Solange's "Nas-aficionado-brown-lip-liner-and-Vaseline" and "Rasta-vegan-thrifter-who-is-determined-to-marry-Brandon-Boyd" phases, the most touching part of her piece was recounting "hardest year of [her] life," which inspired two of her tattoos.
Solange's angel wing tattoos are inspired by two special people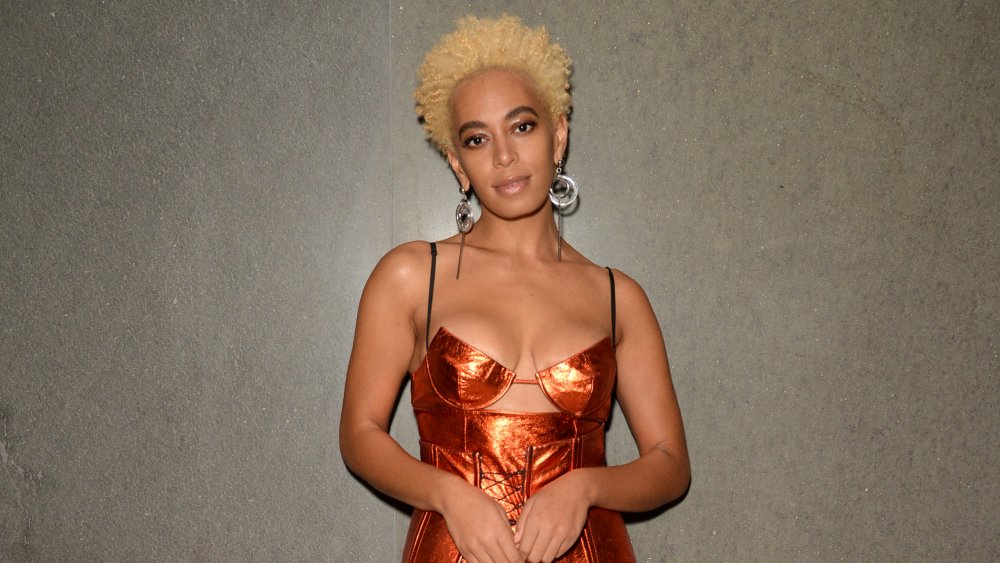 Andrew Toth/Getty Images
Solange reflected on this difficult time, during which she dealt with the death of friend Marsai Song, and the birth of her son, Daniel Julez. "It will grow you up almost immediately," Solange recalled for Teen Vogue. "You will lose your best friend whom you love so much to gun violence in a single moment, and give birth to a new one within a year."
Song was killed in 2004 in a drive-by shooting after being hit by a stray bullet, according to Ebony. Later that year, Solange and ex-husband Daniel Smith welcomed their son. In 2008, she told The Guardian that her matching angel wing tattoos represent the circle of life, explaining, "They mean that when one life goes, one life comes. One of my friends passed away — and the next thing I knew, I was pregnant. So I was just having lots of thoughts about reincarnation."
Despite the hardships she faced, Solange assured herself that she has a "long life" ahead of her that will be "fruitful and with much purpose." She closed out the letter by saying, "There will be times you are so sad you can't lift your head. And there will be times you are so happy that the sensation of life knocks you down. but most importantly, there will be you. A whole, whole lot of it. And you will feel good about who she is and who she is still becoming."