The Truth Behind Jennifer Nettles' Special Honor At The CMT Awards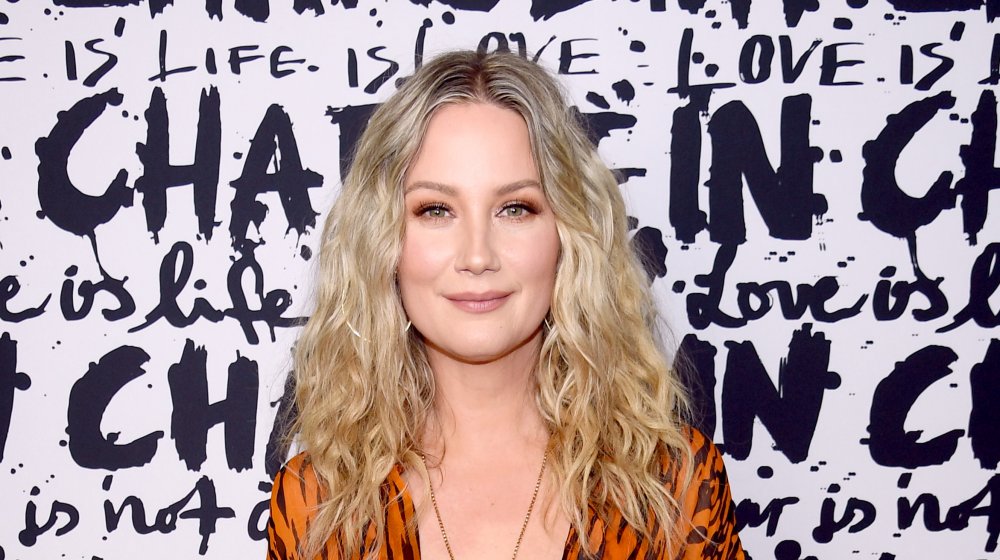 Dimitrios Kambouris/Getty Images
Country music's Jennifer Nettles made history at the 2020 CMT Music Awards when she received a very special honor: the Equal Play Award, which happened to be the very first of its kind. 
Along with the award, the Sugarland singer was honored with a three-minute tribute that, as Variety noted, included Sheryl Crow, Maren Morris, Ashley McBryde, Mickey Guyton, Cam, Kelsea Ballerini, Tanya Tucker, and Gabby Barrett. This group of musicians gave their own personal accounts of Nettles working tirelessly to ensure equal play time for female artists.
In a pre-released statement, Nettles regarding the special honor she was set to receive. "As a proud part of the beautiful legacy of women in country music, I am honored to be the first recipient. I look forward to celebrating the contributions of women, and all marginalized communities, within the country music format, and I am motivated in encouraging the non-artists, executives and investors in the industry, to do the same. There is much work still to be done."
But what is the real story behind the new award? Keep reading to find out!
Jennifer Nettles' statement piece made a statement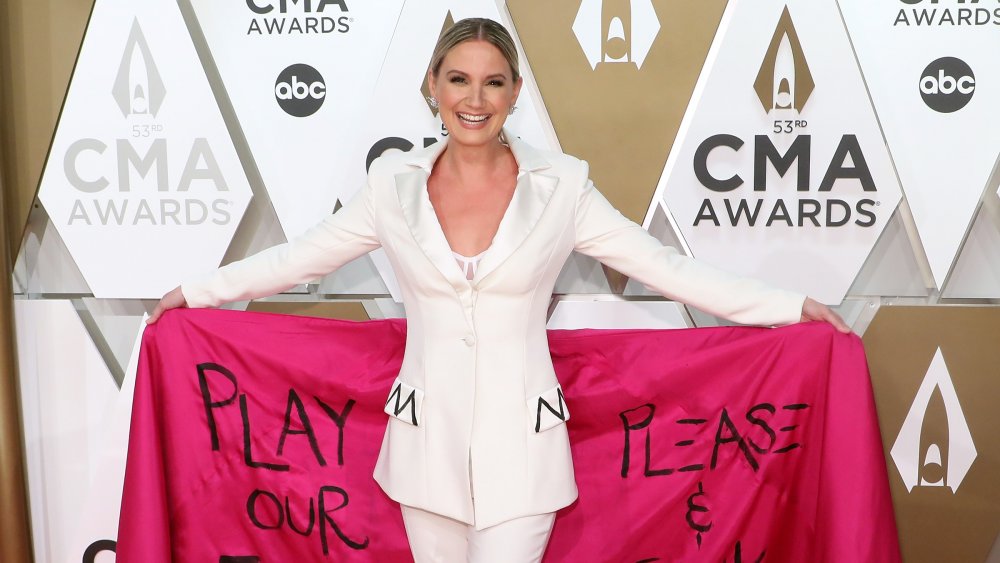 Taylor Hill/Getty Images
Jennifer Nettles made headlines when she arrived at the 2019 CMA Awards donning a pantsuit and cape designed by Christian Siriano. And while it was a beautiful outfit, the message scrawled across the cloak stole the show. "Play our f*@#in records," read one side. And the other? "Please and thank you." SHOTS FIRED. POLITE SHOTS FIRED.
Fortunately, it appears that the powers that be took serious note of Nettles not to subtle request. In 2019, CMT launched the Equal Play initiative in hopes of promoting equality throughout the country music industry. Their first step: committing no less than 50% of programming to female artist's songs. WOOHOO.
When asked about Nettles, CMT's senior VP of music strategy Leslie Fram said she "is that rare artist who speaks her truth, calling out injustice wherever she sees it." Fram went on to say Nettles' "commitment to equal female representation across the board in the music industry" is what the Equal Play initiative is all about. And so, she is "the perfect recipient of the inaugural 'CMT Equal Play Award."
Congrats to Nettles on the much-deserved award! Keep fighting the good fight!