Here's Why You Don't Hear From B.o.B. Anymore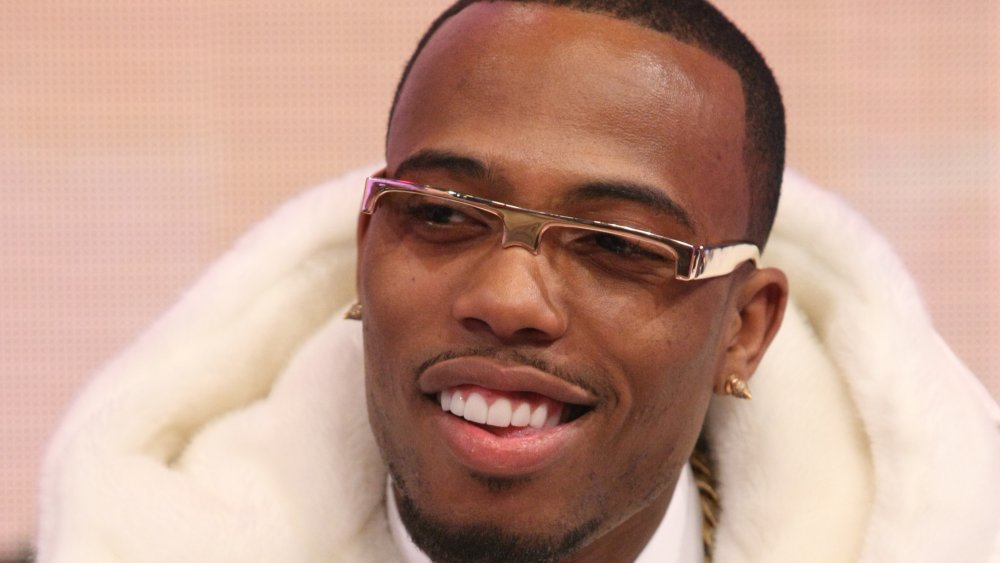 Bennett Raglin/bet/Getty Images
Back in the late 2000s, most rappers had "Nothin' On" B.o.B.! Born Bobby Ray Simmons Jr., the Atlanta-based rapper was only 17 and living with his mother when he got signed to his first major label, per Billboard. While he started putting out mixtapes soon after, his 2010 album, B.o.B. Presents: The Adventures of Bobby Ray, was the one that changed everything.
Seamlessly blending rap, pop, and rock influences over candy-coated hooks (much like his Atlanta-based predecessors OutKast), the LP had three Billboard Top 10 hits, including the massive "Airplanes (feat. Hayley Williams)" and "Magic (feat. River Cuomo)." "It was a landmark album for its time," one Atlantic Records executive told Billboard. It's true — B.o.B soared over the charts.
To the rapper's credit, he was clearly also adept at choosing singers for his songs. Of course, Bruno Mars crooned over "Nothin' on You", but that's not all. He featured an early Janelle Monáe, and on his follow-up album, Taylor Swift as well. B.o.B was even nominated for five Grammy Awards in 2010, including, impressively, Record of The Year. In other words, he went from living at mom's house to a household name!
Sadly, just a few years after that, B.o.B had all but disappeared from the spotlight. He stopped putting out hits, and soon, things went from bad, to worse, to just plain weird. So, what happened to the once-promising rapper? His case is definitely a strange one! Here's why you don't hear from B.o.B anymore.
B.o.B became a flat-earth conspiracy theorist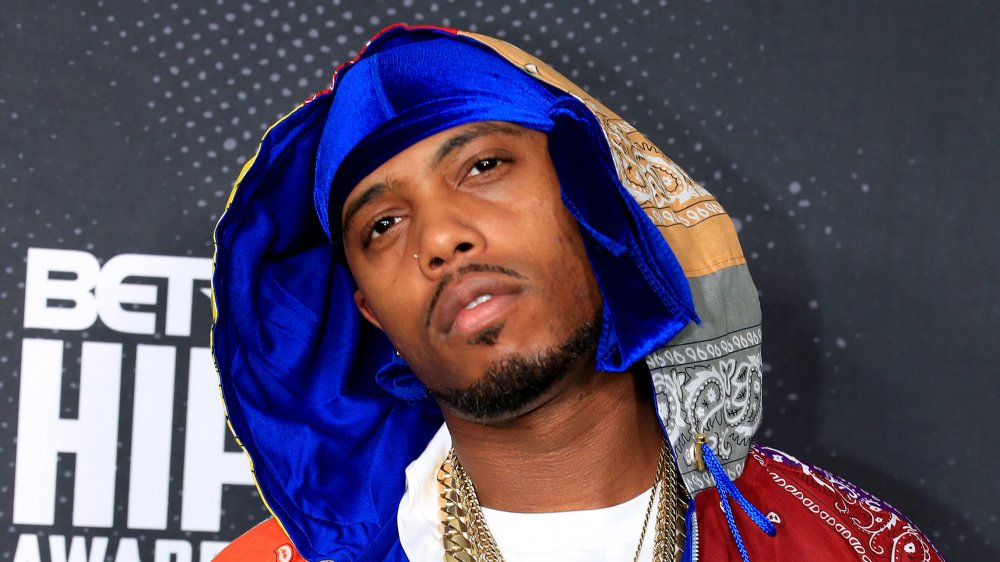 Carmen Mandato/Getty Images
So, why did B.o.B seemingly fall off the face of the earth? Well, funny we should mention "earth." Though the star couldn't recreate the success of his smash album (with his label breaking from him around 2013, per XXL), he truly cemented his has-been status when he took to Twitter in January 2016... insisting the earth is flat.
Yup, according to CNN, the rapper infamously blasted off a series of tweets on the flat-earther conspiracy theory that the world is indeed not round, but flat. "No matter how high in elevation you are... the horizon is always eye level ... sorry cadets... I didn't wanna believe it either," he wrote, per the outlet, along with photographs. Oh, boy!
Soon after, astrophysicist Neil deGrasse Tyson couldn't help but dunk on the beleaguered musician. "Duude — to be clear: Being five centuries regressed in your reasoning doesn't mean we all can't still like your music," the expert tweeted. B.o.B doubled down, writing a diss track, entitled "Flatline," which featured a recording of Tyson discussing the earth. It certainly didn't help matters, though you have to give the rapper points for penning a diss track at a scientist. Since then, Bill Nye has laughed him off, too.
More recently, B.o.B. reflected to Billboard that he regrets when the "questioning evolved to assertiveness." "It definitely gets exhausting with people," he said in May 2020, adding it's essentially meant "people sending you philosophy essays." Well, what goes around...