How Mila Kunis And Ashton Kutcher's Parenting Styles Are Vastly Different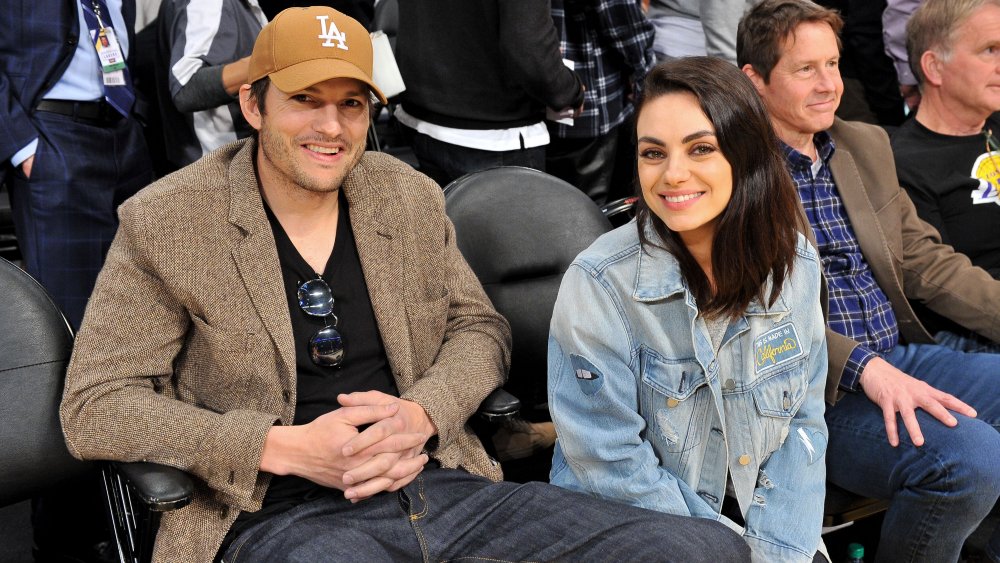 Allen Berezovsky/Getty Images
When they're not producing and starring in films, Ashton Kutcher and Mila Kunis live a low-profile life parenting their two children, 6-year-old Wyatt Isabelle and soon-to-be 4-year-old Dimitri Portwood. But the That '70s Show co-stars recently opened up about their different parenting styles and how their strengths and weaknesses play a role in it all. 
During a May 2020 appearance on Live With Kelly and Ryan, the two actors praised each other's parenting style while speaking on their homeschooling experience amid quarantine. "I am not a good teacher. But my husband is fantastic at it," Kunis said of her husband, as noted by People. "I think that's something I've learned about you: You're really good at explaining things."
Kutcher followed up his wife's compliment with one of his own as he jokingly admitted to being "a focus-on-one-thing-at-a-time kind of person," who "can only have one drawer open at a time." Meanwhile, his Bad Moms star wife is a great multitasker, who can "have 12 drawers open at the same time and somehow manage the whole thing."
Ashton Kutcher and Mila Kunis' kids love their family tales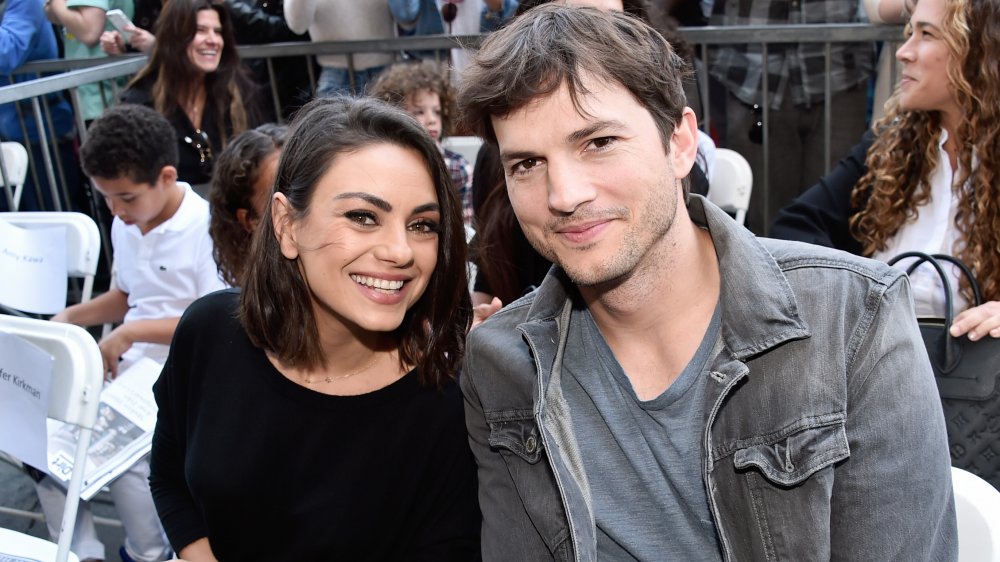 Alberto E. Rodriguez/Getty Images
During a March 2020 interview on Brit Morin's iHeartRadio podcast Teach Me Something New, Mila Kunis shared how her children enjoy listening to tales about her parents' lives. Before becoming a child star, Kunis' family left Ukraine SSR in 1991 for a life in the United States. Now, as an adult, Kunis explained how Ashton Kutcher does an amazing job and retelling her family stories for their kids' amusement.  
"[Wyatt] now knows everything about us," Kunis said on the podcast, according to People. "I mean, literally, she's like, 'Tell me a story from your life?' and you're like, 'All right, let me think about a story. But then after a while, you run out of stories. So [Ashton] has to go and start creating stories from real life. Because you literally run out of stories." 
When it comes to these sitcom alums, Kunis and Kutcher pride themselves in having Full House-inspired learning lessons. "We're like Full House, okay?" she jokingly declared. "We always have to have like a learning curve in there."