The Untold Truth Of Borat Star Maria Bakalova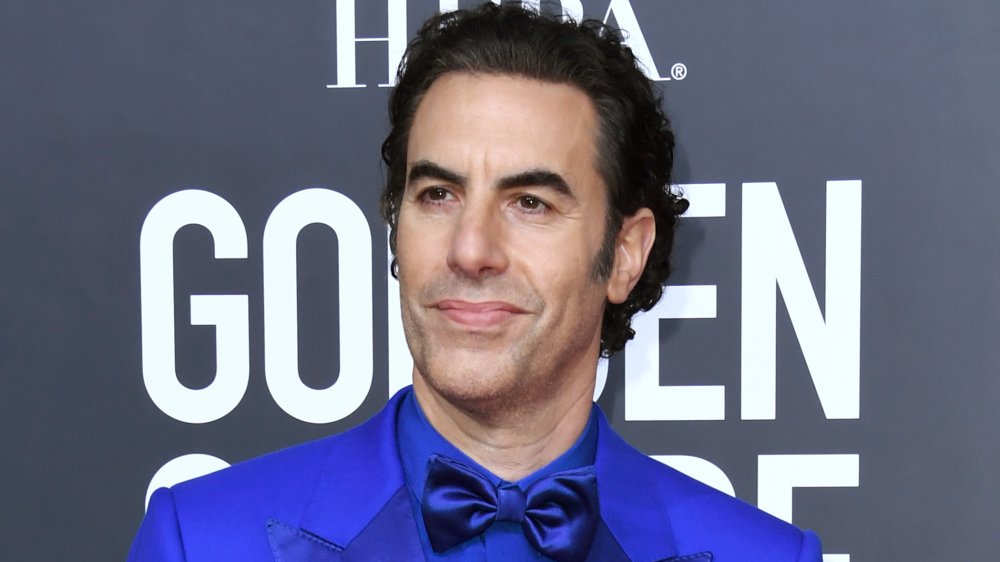 Jon Kopaloff/Getty Images
Borat star Maria Bakalova has everyone wondering who she really is, and (more importantly) if she's actually the same age as the character she plays in the new mockumentary. Bakalova was cast to play the young teenage daughter of the outrageous personality, Borat, in Sacha Baron Cohen's sequel Borat Subsequent Moviefilm. 
The film comes out on Oct. 23, 2020, but before the movie was even released, outlets started buzzing about Bakalova and a scene she shares with the former mayor of New York City, Rudy Giuliani. Heavy reports that Bakalova is "involved in a controversial scene with Rudy Giuliani," adding that the "two are alone in a hotel room and he puts his hand down his pants." To top it all off, Bakalova's character is said to be only 15 years old. So, for those who want to know more about this new Borat star (especially if Bakalova is the same age as her character), we've got you covered. 
Here's everything we know about Maria Bakalova so far
Fans of Borat can take a deep breath and exhale because Maria Bakalova's character, Sandra Jessica Parker Sagdiyev, is purely fictional and the actress is actually 24 years old. Based on her IMDb profile, Bakalova was born in Burgas, Bulgaria in 1996 and got into acting at the National School of Arts in Burgas. She then went on to study at the National Academy for Theatre and Film Arts in Sofia. However, Vanity Fair claims that even though she has appeared in a few Bulgarian films, including 2018's Transgression and 2020's Last Call, "she's been virtually unknown to American audiences." 
Thus, the fact that Bakalova and Borat 2 are already making headlines before the movie is even released might indicate that this could be the Bulgarian actress' big break. For those who want to watch Sacha Baron Cohen's head-turning Borat Subsequent Moviefilm, it will be available on Friday, Oct. 23, 2020, via Amazon Prime.