Trump Reveals His 60 Minutes Interview With Lesley Stahl Early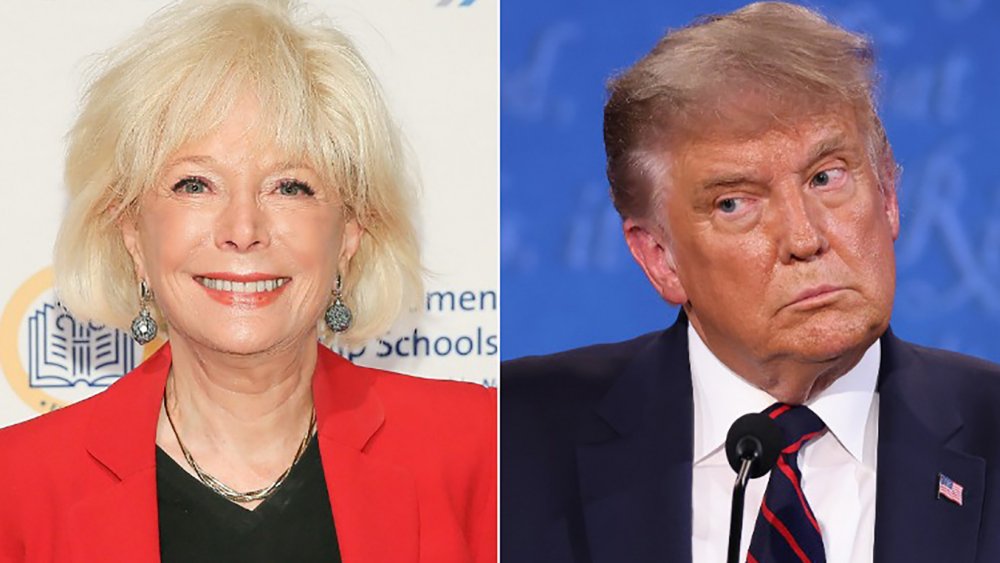 Jemal Countess/Getty Images/Win McNamee/Getty Images
President Donald Trump shared his 60 Minutes interview with veteran journalist Lesley Stahl three days before its scheduled air date, posting a 37-minute video of the conversation to Facebook on Oct. 22, 2020. Even for a leader who appears to enjoy battling the press, posting an unedited TV interview is highly uncommon.
So how did this situation unfold? Trump reportedly walked out of a 60 Minutes interview on Oct. 20, 2020, just 45 minutes into his solo interview with Stahl, CNN reported. "Trump walked out of the interview because he was frustrated with Stahl's line of questioning," a source told the outlet. Trump and Vice President Mike Pence also were scheduled for a joint interview with Stahl for 60 Minutes Election Edition, but due to Trump's reported storming off, it didn't happen. The president tweeted his displeasure with Stahl after the interview, which resulted in threats to leak the video. 
On the morning of Oct. 22, 2020, the Commander In Chief tweeted, "I will soon be giving a first in television history full, unedited preview of the vicious attempted 'takeout' interview of me by Lesley Stahl of @60Minutes. Watch her constant interruptions & anger. Compare my full, flowing and 'magnificently brilliant' answers to their Q's."
Read on to find out more about President Trump's latest media drama. 
CBS hits back at President Donald Trump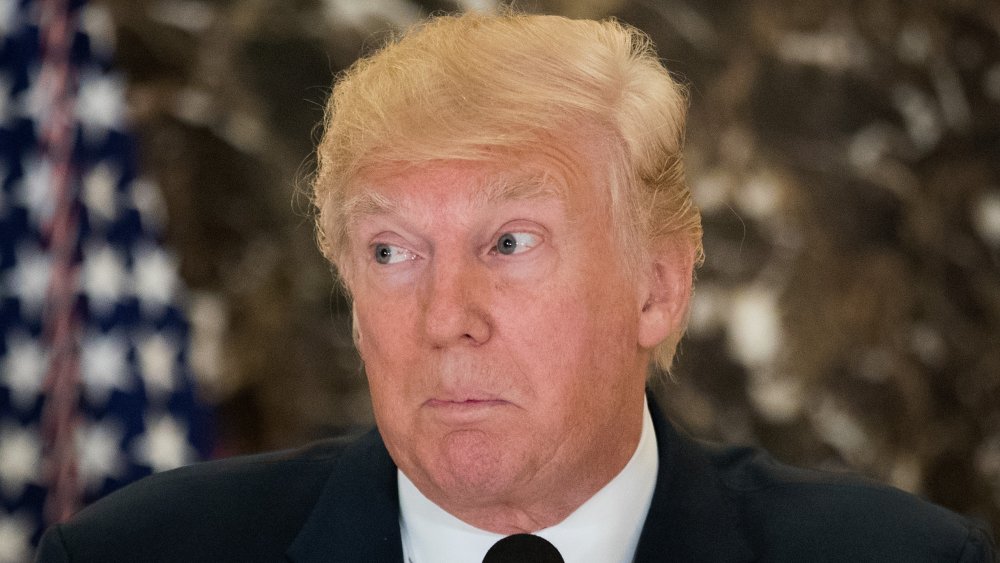 Drew Angerer/Getty Images
CBS hit back hard after Donald Trump posted the unedited TV 60 Minutes interview to Facebook. The network made a statement within hours of the social media post, saying, "President Trump on Thursday violated an agreement with CBS News." CBS added, "The White House's unprecedented decision to disregard their agreement with CBS News and release their footage will not deter 60 Minutes from providing its full, fair, and contextual reporting which presidents have participated in for decades."
CBS also stood up for Stahl's credentials. "Few journalists have the presidential interview experience Lesley Stahl has delivered over her decades as one of the premier correspondents in America, and we look forward to audiences seeing her third interview with President Trump and subsequent interview with Vice President Pence this weekend," the network stated. Speaking of the third interview, Stahl and Trump had tense exchanges throughout, with Trump accusing the journalist of bias multiple times. "You're trying to discredit us [the press]," Stahl replied to the insinuation, per USA TODAY. Trump snapped, "You're discrediting yourself, Lesley." "No, you are," the journalist said.
The special election episode — which airs Oct. 25, 2020 — will also contain interviews with Democratic nominee Joe Biden and California Sen. Kamala Harris.