Trump Is Angry About The Next Debate Moderator. This Is Why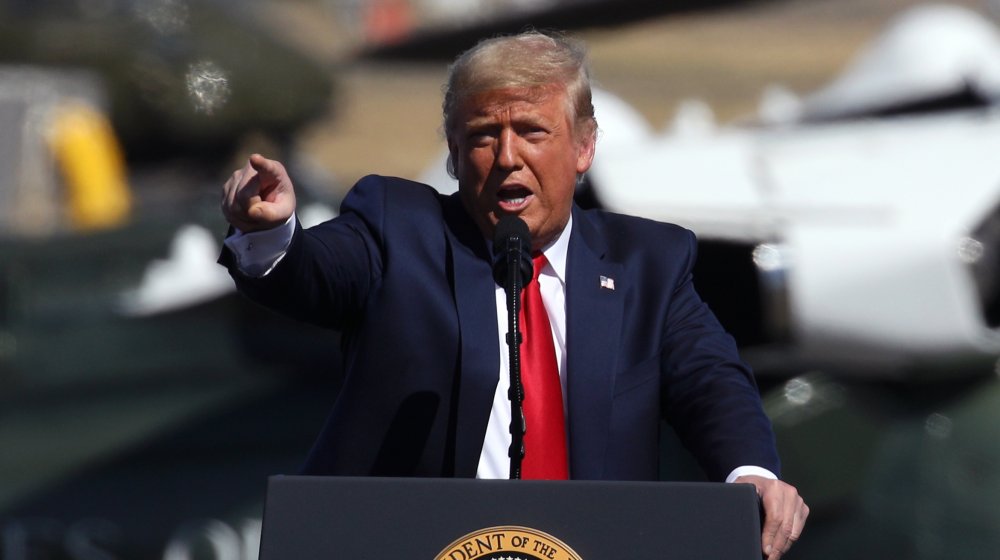 Caitlin O'hara/Getty Images
The final square-off between President Donald Trump and his opponent, former Vice President Joe Biden, is set for Oct. 22, 2020. This debate will be moderated by NBC News' White House correspondent Kristen Welker. However, not everyone is thrilled about the decision. Specifically, President Trump has launched a personal attack on the Commission on Presidential Debates' chosen moderator, alleging Welker is biased toward the Democratic party, Politico reported.
This comes after the president also deemed the new change to the debating format "very unfair." According to CNN, the commission has decided that during the final debate the candidates' microphones will be muted while they are not speaking to avoid interruptions — a decision that apparently irked the president.
Though hopefully less chaotic than the first debate, the third (or technically, the second) and final debate is shaping up to be another wild ride. Welker will definitely have her hands full moderating the event, especially with Trump already attacking her ability to moderate unbiasedly.
Read on to see why President Trump is upset that Welker will be moderating the debate.
President Trump thinks debate moderator Kristen Welker is 'extraordinarily unfair'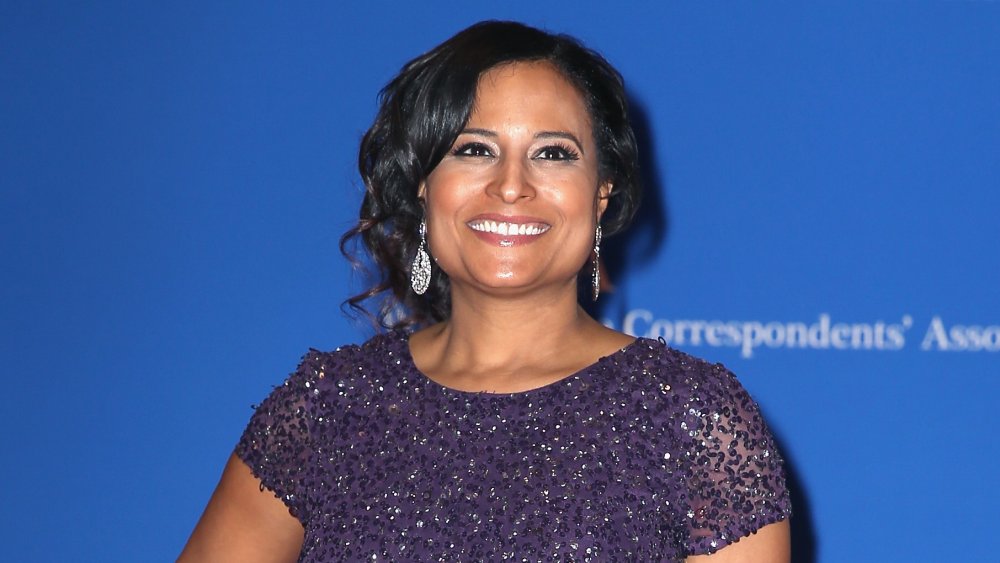 Tasos Katopodis/Getty Images
On Oct. 17, 2020, the president's son, Donald Trump Jr., shared an article by the New York Post that claimed Kristen Welker has "deep democratic ties" and comes from "an established Democratic family — who have poured cash into party coffers, and to Trump opponents, for years." Don Jr.'s tweet read, "Yikes! Here we go again," accompanied with an eye-roll emoji.
President Trump then retweeted his son's message and added, "She's always been terrible & unfair, just like most of the Fake News reporters, but I'll still play the game, The people know! How's Steve Scully doing?" He went after Welker again during a rally in Janesville, Wis., sarcastically referring to "totally unbiased anchors," saying, "I've known her for a long time, she's extraordinarily unfair but that's all right."
Meanwhile, an NBC spokesperson told Politico that Welker has not had any party affiliation since registering to vote in Washington, D.C. in 2012 and pointed to comments made earlier this month by Trump campaign advisor Jason Miller calling the White House correspondent "very fair" and "a very good choice" as debate moderator.
Donald Trump has critiqued the previous debate moderators, too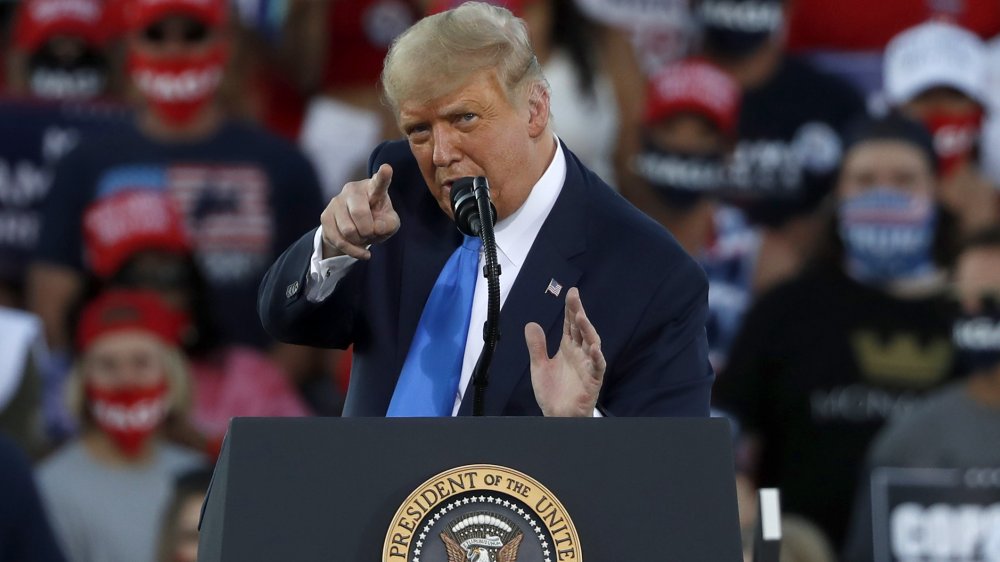 Stephen Lam/Getty Images
In President Donald Trump's tweet about Kristen Welker, he also mentioned Steve Scully. So, what does Scully have to do with this? Scully, a C-SPAN political editor, was set to moderate the second debate prior to its cancellation, the New York Post reported. However, Scully was suspended by C-SPAN and scrapped as the moderator after making false claims that his Twitter was hacked following an interaction with Trump's former aide, per NBC News.
"I was right again! Steve Scully just admitted he was lying about his Twitter being hacked," Trump tweeted on Oct. 15, 2020. "The Debate was Rigged! He was suspended from @cspan indefinitely. The Trump Campaign was not treated fairly by the 'Commission'. Did I show good instincts in being the first to know?" In other words, Trump doesn't seem to trust the commission.
In addition to his attacks on Welker and Scully, Trump publicly questioned Today Show host Savannah Guthrie's moderation of an NBC town hall that he participated in, Politico reported. Trump also jabbed at Fox News journalist Chris Wallace for his moderation of the first debate and claimed that Wallace sided with Joe Biden during it, as per Politico. 
The president's attack on Welker is just the latest in a string of critiques of the debate moderators. The final 90-minute debate will be held at 9 p.m ET on Oct. 22, 2020 at Belmont University in Nashville, Tenn.