Donald Trump's Town Hall Sparked A Battle Within NBC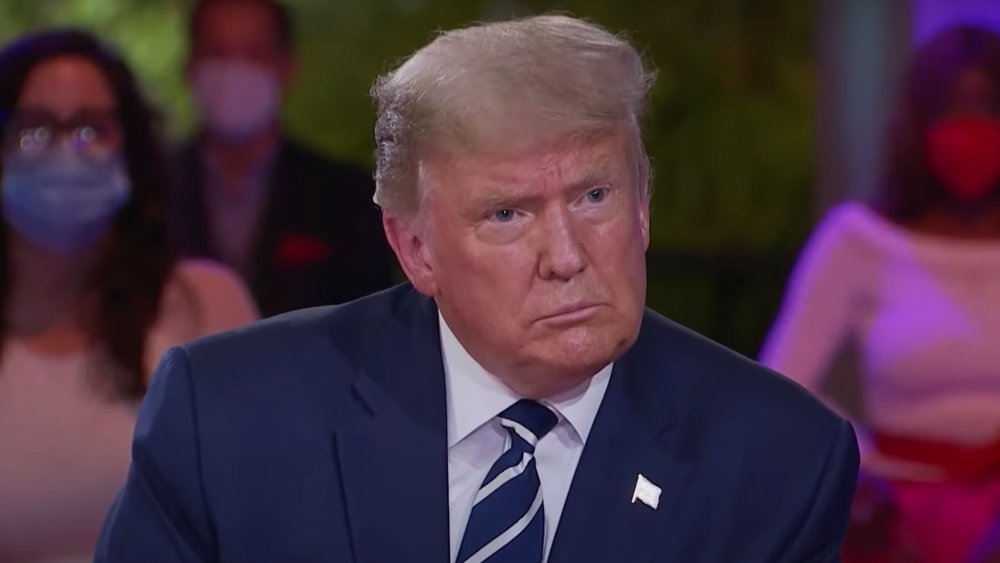 NBC's biggest stars demanded the network change plans to air President Donald Trump's town hall. Law & Order: SUV actors Mariska Hargitay and Christopher Meloni, and This Is Us stars Sterling K. Brown, Mandy Moore, and Milo Ventimiglia were among over 100 celebrities to sign on to a public letter of protest over the televised town hall on Oct. 15, 2020, according to Vanity Fair. The protest letter was addressed to the heads of NBCUniversal, including Comcast CEO Brian Roberts, NBCUniversal chairman Jeff Shell, and NBCUniversal News Group chairman Cesar Conde.
NBC's decision to host a live Trump event at the same time ABC hosted a town hall with Trump's presidential rival, former Vice President Joe Biden, has been widely criticized as a clear attempt by Trump to draw focus away from Biden. After the president refused to do a virtual debate, the Biden campaign almost immediately scheduled a town hall with ABC as a replacement event. NBC's event with Trump was only announced the day prior.
The internet, of course, reacted exactly how you'd expect — with a mixture of condemnation and praise. Newsweek reported that there were even calls to fire NBC's political director Chuck Todd over the NBC event; the host of Meet the Press trended on Twitter with #FireChuckTodd ahead of the town hall. 
NBC's biggest stars didn't go quite so far, but they were united in their ire. 
Even NBC's biggest stars couldn't stop Trump's town hall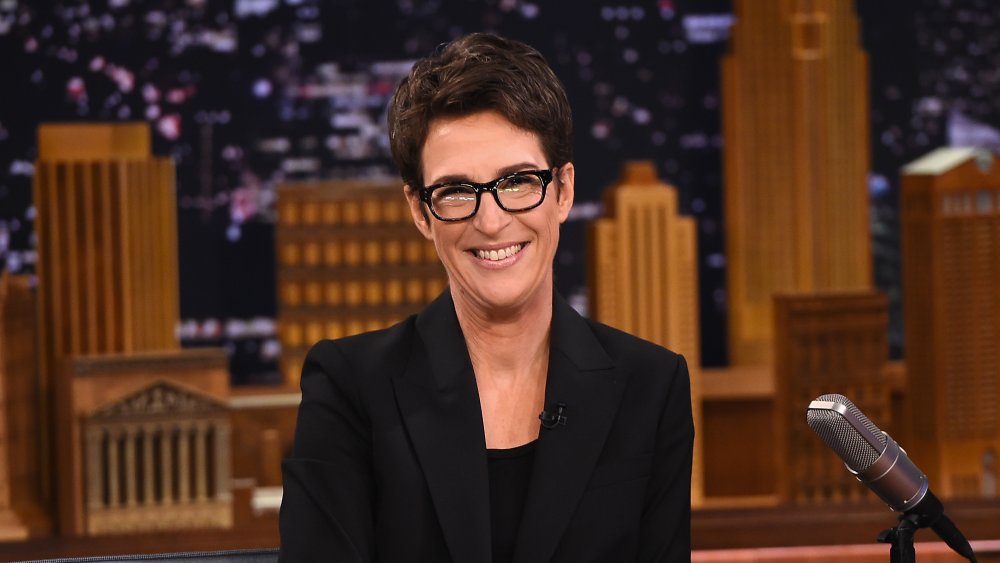 Theo Wargo/Getty Images
According to Variety, MSNBC star Rachel Maddow criticized her parent network for airing the president's event simultaneously with Joe Biden's town hall. Maddow also made her feelings known during an interview with VP candidate Kamala Harris. During an Oct. 14, 2020 interview on The Rachel Maddow Show, the MSNBC anchor asked Kamala Harris if she was "as mad as everybody else" about NBC's town hall with Donald Trump. Harris responded with a laugh, "I'm not touching that." But the stars of NBC, alongside many colleagues outside of the network, weren't so diplomatic. 
Via USA Today, the protest letter signed some of the Peacock's brightest claims the network gave in to Donald Trump; "You are enabling the president's bad behavior while undercutting the Presidential Debate Commission and doing a disservice to the American public. This is not a partisan issue. This is about the political health of our democracy." The letter also included this specific request: "We are simply asking that NBC air the President's town hall either before or after Vice President Biden's so that American voters can have the opportunity to watch both."
That didn't happen. "Our decision is motivated only by fairness, not business considerations," NBCUniversal News Group chairman Cesar Conde said in his justification for the simultaneous broadcast.
One person who did seem pleased? Donald Trump, who tweeted a dig at his opponent early the next day using a derogatory nickname and claiming the former vice president had "a very bad showing last night."