The Reason Trump Is Refusing To Participate In The 2nd Debate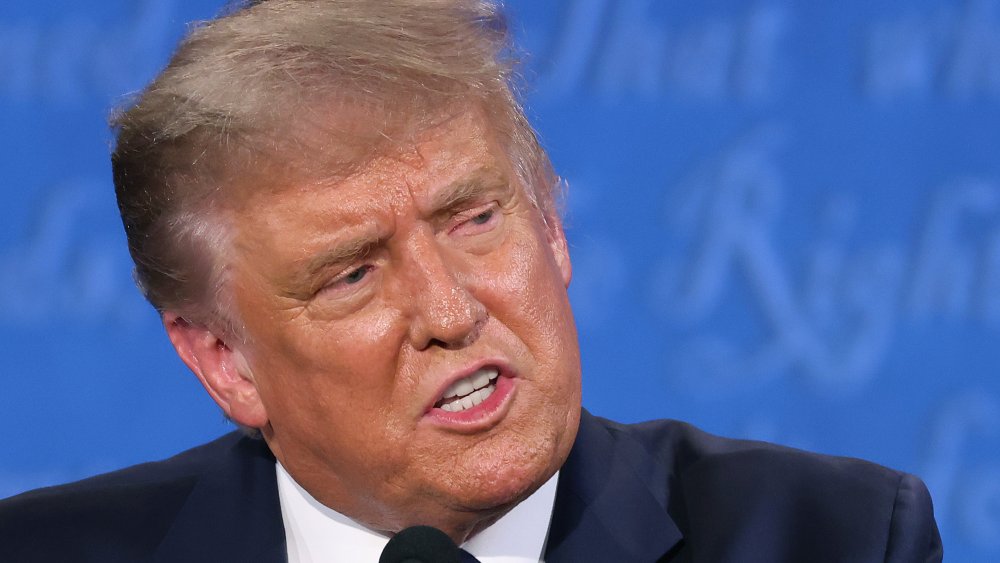 Win Mcnamee/Getty Images
Everyone will recall that the first 2020 presidential debate between incumbent President Donald J. Trump and former vice president Joe Biden kicked off with nasty comments, childish crosstalk, and a moderator trying his best to gain control of the conversation. The unprecedented behavior of the gentlemen vying for the top office in our country led Americans to wonder whether the upcoming debates were even necessary, as the first wasn't exactly productive.
Trump's COVID-19 diagnosis, however, in combination with the coronavirus outbreak at the White House, left even more questions as to whether or not it was even safe for the next debate to take place. With the president's health in question, the Commission on Presidential Debates decided unanimously that the next presidential debate would be held virtually, which Trump wasn't happy about.
In a statement about the upcoming Oct. 15 event, the commission noted that "the second presidential debate will take the form of a town meeting, in which the candidates would participate from separate remote locations." Debate moderator, Steve Scully, would perform his duties from the original location of Miami, Fla., according to CNN. But, in an interview with Fox Business, the president decided, "I am not going to do a virtual debate. I am not going to waste my time on a virtual debate."
President Donald Trump plans to hold a rally instead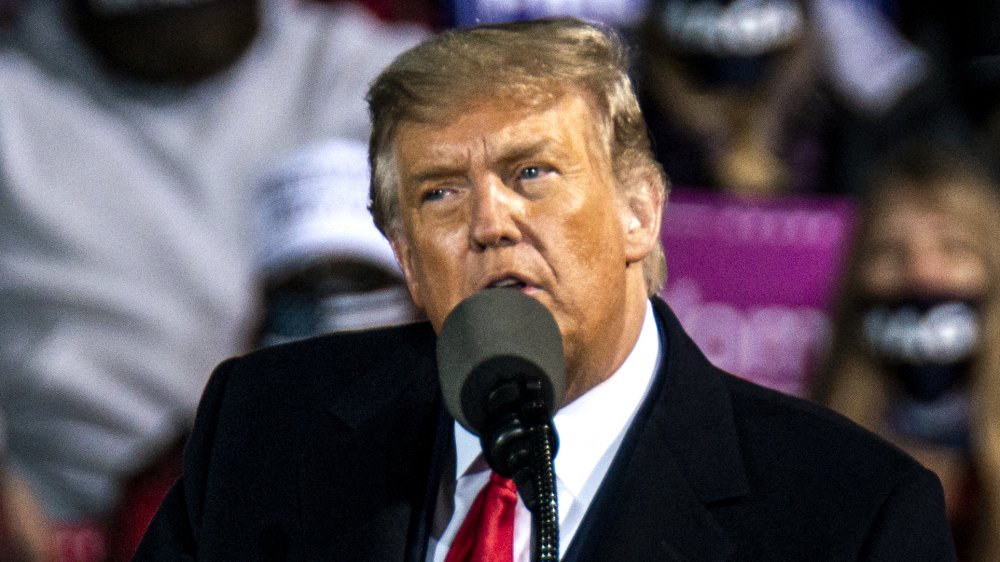 Stephen Maturen/Getty Images
While voters might simply think holding the second 2020 presidential debate virtually marks a sign of the times, it actually would not be the first presidential debate in U.S. history use this tactic. According to CNN, a 1960 debate between then-presidential candidates Richard Nixon and John F. Kennedy was held in various locations. "There is no law requiring any presidential candidate to debate," head of the debate commission Frank Fahrenkopf told CNN. "In fact, in 1980, Jimmy Carter, president of the United States, refused to participate in the first debate, but he did participate in the second debate."
Trump's concerned that, in the virtual debate setting, the moderator might be able to "cut you off whenever they want," a sentiment that comes after complaints of the president talking over his opponent, Vice President Joe Biden. Trum's campaign manager Bill Stepien released a statement accusing the commission of aiding the Democratic presidential hopeful, writing, "the safety of all involved can easily be achieved without canceling a chance for voters to see both candidates go head to head. We'll pass on this sad excuse to bail out Joe Biden and do a rally instead" (via ABC News).
Joe Biden doesn't know 'what the president is going to do'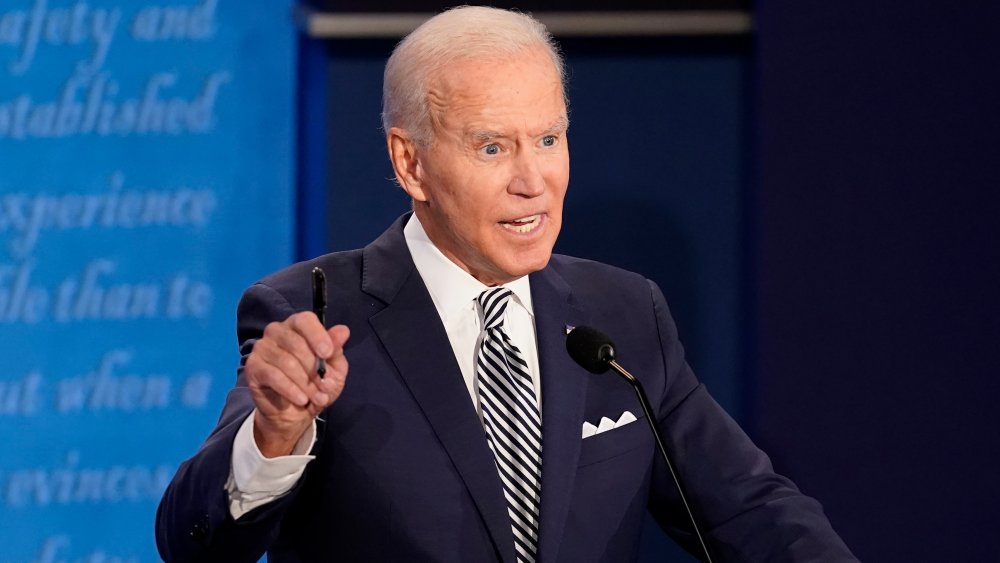 Pool/Getty Images
Democratic presidential hopeful former vice president Joe Biden agreed to the virtual town hall-style event, with no plan for what to do in the event that President Trump, in fact, does not show up for a second presidential debate. "Vice President Biden looks forward to speaking directly to the American people and comparing his plan for bringing the country together and building back better with Donald Trump's failed leadership on the coronavirus that has thrown the strong economy he inherited into the worst downturn since the Great Depression," the Biden campaign wrote, according to ABC News.
As reporters questioned the former vice president on President Trump's refusal, the presidential hopeful responded with, "we don't know what the president is going to do— he changes his mind every second. For me to comment on that now would be irresponsible. I think that— I'm going to follow the commission's recommendation. If he goes off and he's going to have a rally, I—I don't know what I'll do." While it's no surprise that the debate might not happen, as Trump's COVID-19 diagnosis already cast doubts on the event, Biden's correct — no one knows what Trump will (or won't) do next.