The Sad Truth Behind Madison Beer's Life Support Album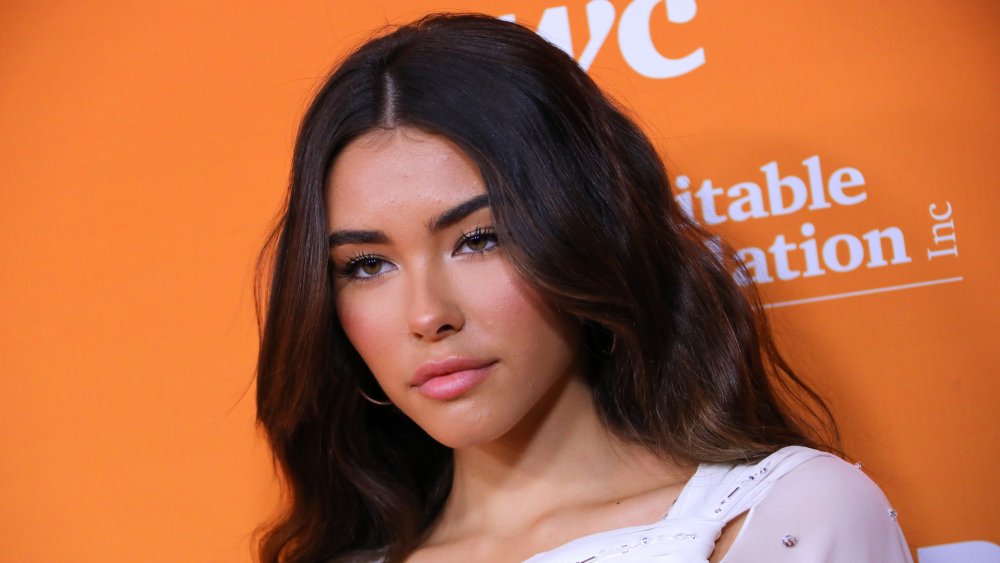 Jc Olivera/Getty Images
The sad truth behind Madison Beer's Life Support is that the album helped keep her alive. Beer talked about her state of mind while making the album in an August 2020 NME interview, explaining, "I was in a really, really dark f**king place. I wanted to genuinely die. My team around me was super supportive... I genuinely believe that the time that I was creating my album and the time that I was genuinely suicidal and not wanting to live anymore were intertwined for a reason, because that was my life support." Explaining the title, she added, "That's why I called this album Life Support — because it kept me alive."
During the NME interview, the singer also disclosed the reason for her bleak state of mind, "I was going through genuinely a really, really tough time when we were creating this album. I had just been diagnosed with borderline personality disorder, and I was in and out of a lot of dark mental states."
According to the National Institute of Mental Health, "Borderline personality disorder is an illness marked by an ongoing pattern of varying moods, self-image, and behavior. These symptoms often result in impulsive actions and problems in relationships." It can also lead to "intense episodes of anger, depression, and anxiety that can last from a few hours to days," per the organization's site.
Talking about her Life Support album isn't the only time Beer opened up about her struggles. Keep reading to see what else she's shared.
Madison Beer celebrated an important one-year anniversary
The brave and talented singer discussed her pain while making the Life Support album, but Madison Beer made another private struggle public in 2020. In late August 2020, Beer revealed that she was one year "clean of self-harm," as the singer disclosed her battles with self-harming in an Instagram Story (via People).
The National Alliance on Mental Illness, or NAMI, offers insight into why people self-harm. According to NAMI, self-harm is a "behavior that indicates a need for better-coping skills" and it "occurs most often during teen and young adult years." The organization also explains that for those who may struggle with this, "Talking to a doctor or a trusted friend or family member is the first step towards understanding your behavior and finding relief."
Beer's voice is so rich, it's easy to forget that she just turned 21 in March 2020. And that she's been in the public eye since she was 13 years old. The singer became a household name almost overnight after Justin Bieber shared a YouTube video of Beer singing Etta James' "At Last." Navigating adulthood is difficult for most people in 2020, so it's great to see Beer finding her true north.
If you or someone you know is having suicidal thoughts, please call the National Suicide Prevention Lifeline at 1-800-273-TALK (8255) or text HOME to the Crisis Text Line at 741741.