Why Madison Beer Called It Quits With Brooklyn Beckham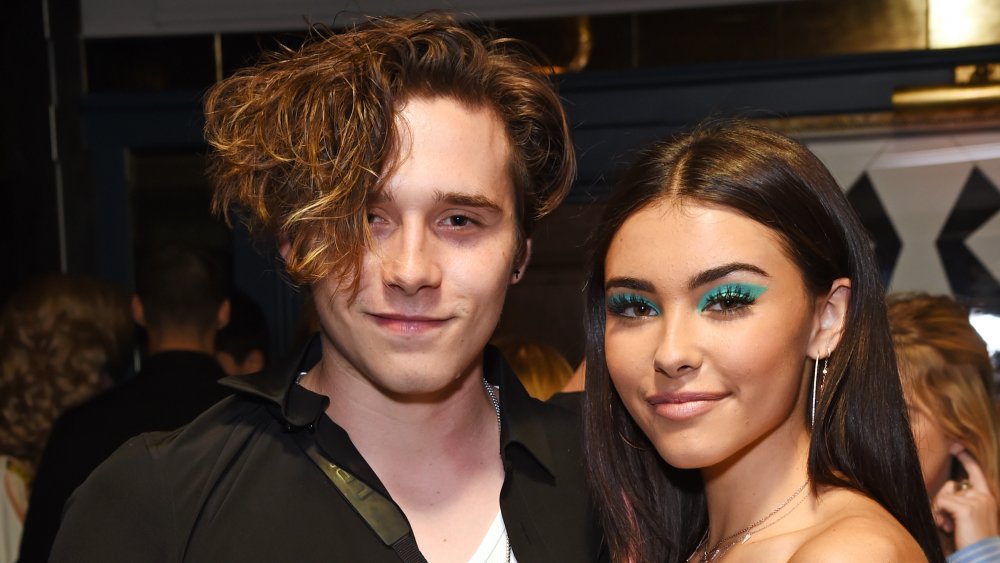 David M. Benett/Getty Images
Years before Brooklyn Beckham got engaged to Nicola Peltz in July 2020, he had several high-profile relationships in the spotlight — a pretty impressive feat, considering the oldest son of David and Victoria Beckham is only 21. Perhaps most notably, the photographer dated Chloë Grace Moretz on and off for years. But did you know he was also linked with Madison Beer for a hot minute?
It's true: The "Selfish" singer and Beckham, both 18 at the time, were reported to have been dating "for a few months" in a July 2017 article from Page Six. The couple was spotted in and around Los Angeles, attending concerts, going shopping, and dining out. According to Harper's Bazaar, Beer and Beckham were first photographed together in June 2017 while at a dinner event in London.
Just a few months later, however, their relationship was over as quickly as it began. What went wrong?
Madison Beer broke up with Brooklyn Beckham for a very relatable reason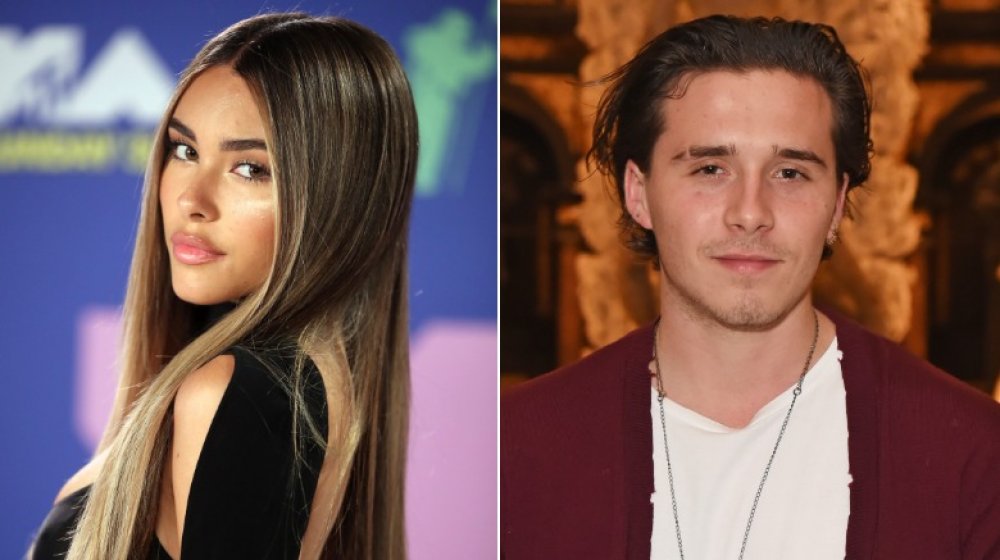 Rich Fury/mtv Vmas 2020, David M. Benett/Getty Images
If it seemed as if Brooklyn Beckham and Madison Beer's 2017 romance was a summer fling, that's because it kind of was. While the two first got together at some point in the spring, things were over by that August. And according to People, it was the Instagram influencer's decision to end things with her boyfriend.
In fact, Beer's reason for calling it quits with Beckham is relatable AF, especially for anyone who has ever faced the looming event of bae moving to a different state. In their case, Beckham moved across the country to go to college in New York, while Beer, who, ironically, is originally from Long Island, stayed in L.A. "I can't do long distance," the singer told the magazine in August 2017.
This was something she had hinted at in a July 2017 interview, when Beer refused to say that she and Beckham were officially dating, but instead "crushing on each other" and "having fun." "We're seriously best friends. We hang out every day with our whole group of friends in L.A. together," she revealed on AOL's Build Series. "But he's moving to New York in two weeks — it's not really realistic."
While their relationship didn't work out, it seems like it was all for the best! Beckham is now happily engaged, and Beer is set to release her long-awaited debut album in 2020.