The Untold Truth Of Brooklyn Beckham's Fiancee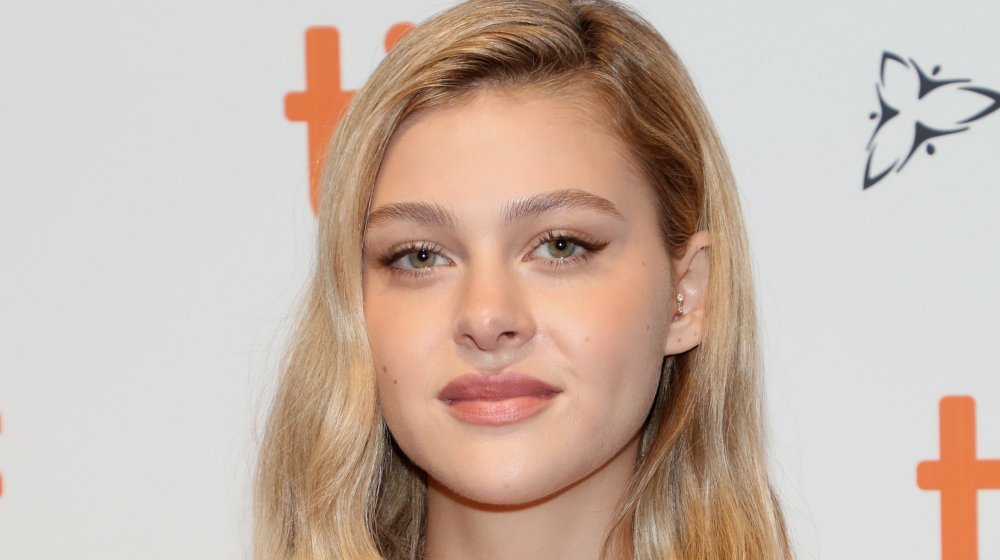 Jemal Countess/Getty Images
On July 11, 2020, Brooklyn Beckham announced on Instagram that he got engaged to girlfriend Nicola Peltz. While Brooklyn is from an incredibly well-known family that we're pretty sure everyone has heard of — dad is former pro soccer player David Beckham and mom is fashion designer and Spice Girl Victoria Beckham — his new fiancée might not be quite as recognizable. The actress, however, comes from a pretty famous family of her own.
Nicola was born in 1995 to businessman Nelson Peltz and model Claudia Heffner Peltz, according to Page Six. But the elder Peltz is not just any ordinary businessman. According to Forbes, he's worth $1.7 billion, as of July 2020. Yes, that's billion. Nelson founded the investment firm Trian Fund Management and sits on the boards of Procter & Gamble, Sysco, and Madison Square Garden. Nelson is the father of 10 children in total, including actor Will Peltz and former hockey player Brad Peltz; both of whom he had with Claudia. There are varying reports about how many of Nelson's kids are from previous relationships (Page Six says seven; The Sun says two), but most of the other children stay out of the spotlight anyway.
Nicola has made a career as an actress, getting her first big break in the film The Last Airbender in 2010, where she played Katara, according to Elle. She then went on to star in Bates Motel alongside Freddie Highmore, as well as 2014's Transformers: Age of Extinction.
Before Brooklyn Beckham, Nicola Peltz dated Anwar Hadid
Brooklyn Beckham and Nicola Peltz actually met a few years ago, but didn't start dating until mid-2019, according to The Sun. Prior to dating Nicola, Brooklyn dated Chloë Grace Moretz off and on for a few years. He had a few flings between Moretz and Nicola, but is seemingly now ready to settle down. Nicola, on the other hand, dated model Anwar Hadid — younger brother to Gigi and Bella Hadid — before Brooklyn. Nicola and Anwar dated for about a year and a half before it fizzled out in 2018 — and Anwar was spotted making out with Kendall Jenner in June 2018, per TMZ.
But that's the past and Anwar is dating singer Dua Lipa now, and Nicola and Brooklyn are happy to be spending every waking moment together, as evidenced by their Instagrams. When Nicola isn't getting creative with makeup alongside Brooklyn, she sometimes models, just like her mom, and stars in music videos for artists like Zayn Malik and Miley Cyrus. Nicola is also a proud aunt who looks very comfortable holding babies and is settling into the Beckham family nicely — Brooklyn's sister, Harper, took the engagement photo the couple shared on Instagram and mom Victoria made the dress Nicola was wearing, according to E! News.