The Real Reason Victoria Beckham Stopped Singing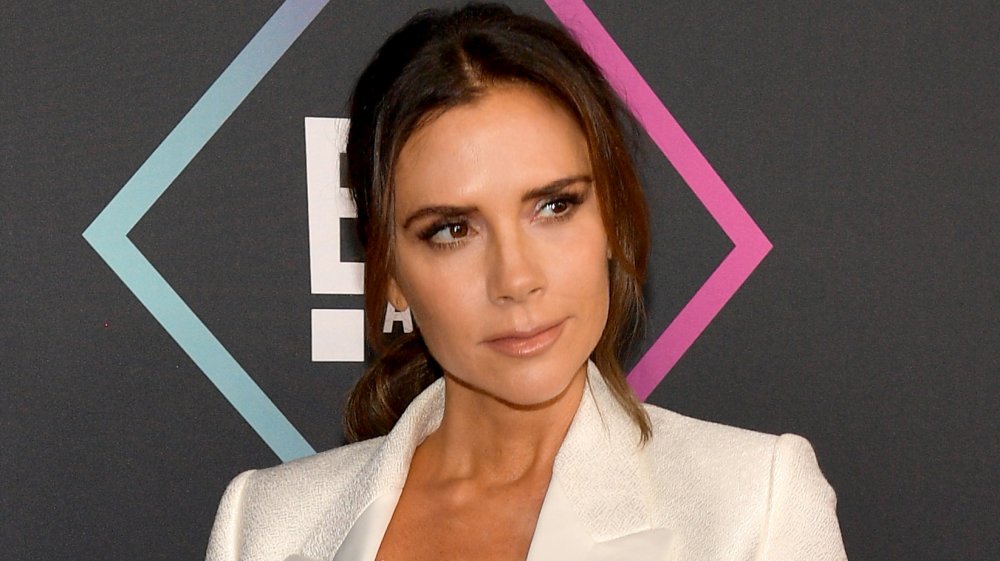 Matt Winkelmeyer/Getty Images
Victoria Beckham became a pop culture icon as a member of the Spice Girls. Even though there's always been a demand for Spice Girls content — both new and nostalgic — it's very clear that Posh Spice just isn't that into singing. Instead, her main focus is fashion. In an October 2018 interview with Vogue Australia, Beckham joked, "I knew as a woman what I wanted... what I really, really wanted." Aside from that amazing nod to the song "Wannabe," Beckham explained, "I always wanted to do fashion, so I was lucky that music was never my main passion. For the other girls it was."
With that said, the mother of four is not down for another Spice Girls reunion. She told the magazine, "Every day someone says: 'Are you going on tour? You're the one who's stopping it.' For me, there was always something else I wanted to do. Plan B, phase two."
She continued, "Even when I was in the group, on tour, I was always more interested in not just the costumes but the lighting and the set design. It was never just about getting on stage and dancing around."
Even so, she is very grateful to be part of the group and recognizes that the Spice Girls helped her achieve her ultimate goal: to be a force in the fashion industry. In her Vogue Australia interview, Beckham acknowledged this when she remarked, "Would I have the career I have now if I'd shown here first?" Probably not.
Victoria Beckham says Elton John is the reason she stopped singing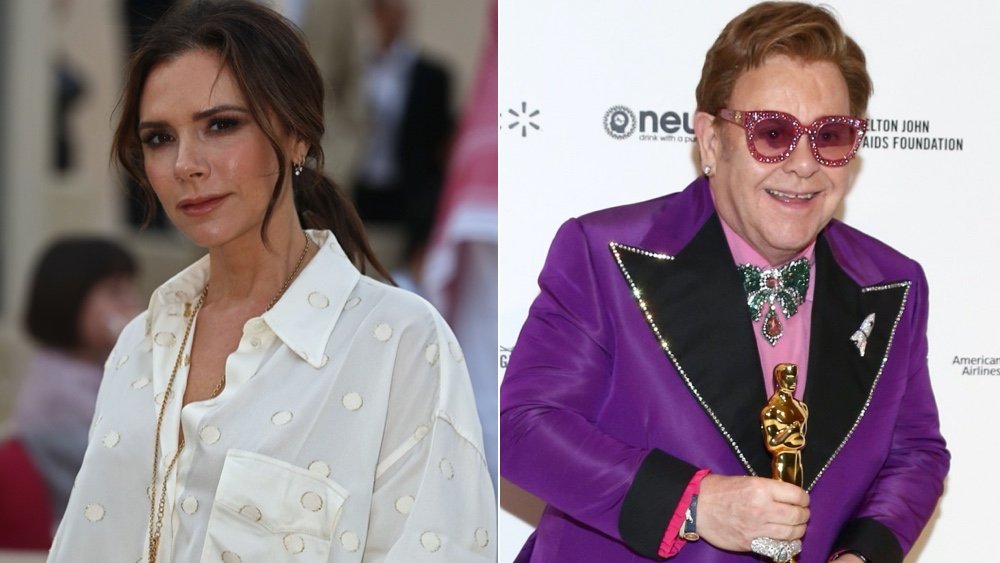 Karim Jaafar, Tommaso Boddi/Getty Images
In her October 2018 Vogue Australia interview, Victoria Beckham opened up about the revelation that led to her walking away from the Spice Girls for good. She shared, "I was with Elton John this weekend and I told him: 'You're the reason why I stopped the Spice Girls.'" Specifically, she explained how she felt in the audience at his Las Vegas performance, admitting, " I remember sitting there very near to the front and looking at him singing those songs he'd sung time after time, year after year, and his passion and his enjoyment was incredible, even after all that time."
She recalled, "And a few nights later, I was on stage at Madison Square Garden with the Spice Girls and I thought: 'It's almost like a waste that I'm given this opportunity. I appreciate the time I've had with the girls, but I don't have what Elton can have after all these years.'"
While the stage isn't Beckham's favorite place to be, she did admit to a bit of FOMO during a January 2019 interview with The Guardian. She confessed, "I'm sure when I'm there and they are on stage, there will be a part of me that feels a bit left out. Because even after all this, a part of me will always be a Spice Girl."
Victoria Beckham is 'petrified' of being on stage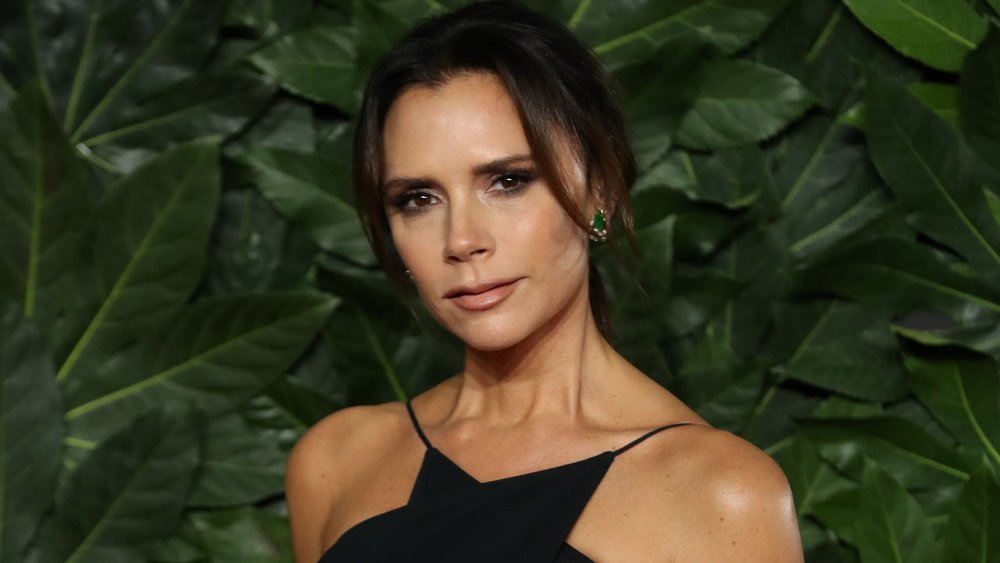 Daniel Leal-olivas/Getty Images
In November 2018, Victoria Beckham received the Fashion Icon Award at the People's Choice Awards. When she accepted, she remarked, "I hung up my microphone some time ago and I get scared when I get up on stage and see a mic," according to Cosmopolitan. In March 2019, Spice Girl Melanie Chisholm talked about Beckham on the Out to Lunch podcast. Chisholm shared (via Entertainment Tonight), "I'm sure, Victoria wouldn't mind me saying, the Olympics was hard for her. You know, she's moved on, her life has changed, and she just doesn't have that love of performing, and in fact, it completely petrifies her."
While Beckham didn't love the stage, she enjoys poking fun at herself. In May 2016, The Sun reported that Beckham said, "They used to turn [the microphone] off and just let the others sing. I got the last laugh — and now my mic is well and truly on, finally." In September 2018, Beckham joked to British Vogue, "It's just I've had really bad experiences with microphones. Most of the time they were either turned off or just turned down really low so you couldn't really hear me." 
However, she was apparently kidding. During a 2018 Claudia on Sunday interview, Beckham admitted, "Do you know, it's not true at all. I just joke about it. I mean maybe they did. I was oblivious if [the microphone was off]." 
It's clear that Beckham appreciated her time with the Spice Girls, but singing is not what she wants... what she really really wants.