The Real Reason Angelina Jolie And Billy Bob Thornton Split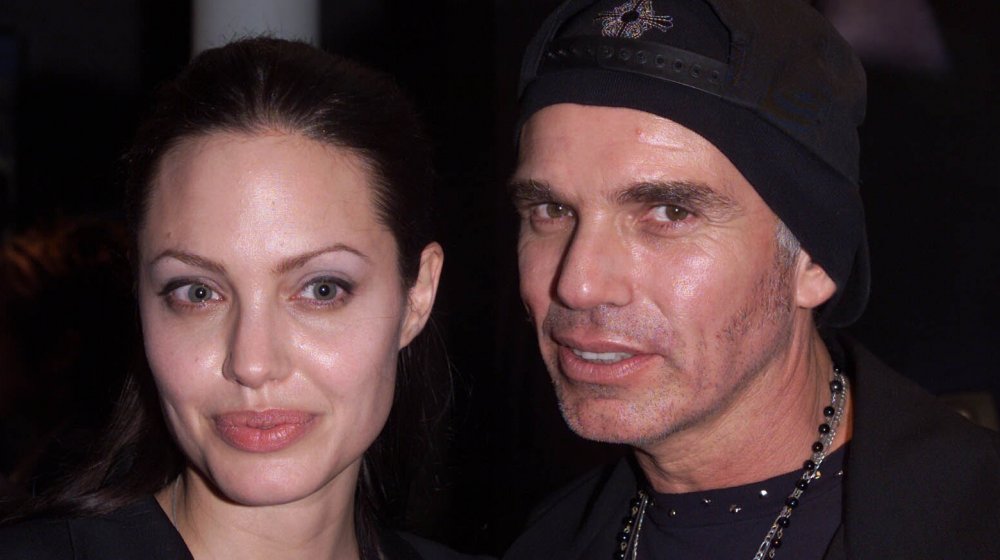 Dave Hogan/Getty Images
Billy Bob Thornton and Angelina Jolie were married from 2000 until their divorce was finalized in 2003, according to Vanity Fair. The pair met on the set of Pushing Tin and they got married in Las Vegas at the Little Church of the West Wedding Chapel. It was while they were married that Jolie adopted her son, Maddox, from an orphanage in Cambodia in 2002. However, just a few months after Maddox's adoption, Jolie and Thornton split. 
There were rumors that the cause of their separation was Thornton's infidelity while he was on tour with his band, the Billy Bob Thornton Band, according to Vanity Fair. Thornton denied the rumors, while Jolie said, at the time, that there could be some truth to them, per the outlet. Despite the rupture in their relationship, however, the pair remains close. Although it has been nearly two decades since the former spouses parted ways, Thornton told Us Weekly in 2019, "We're good friends. We've been friends for years and years and years."
"So we keep up with each other," he added. "She's not in town a lot, so we don't see each other much, but we talk." With such camaraderie after their divorce, what could have possibly caused their split in the first place? Both Thornton and Jolie offered possible answers.
Billy Bob Thornton said he never 'felt good enough' for Angelina Jolie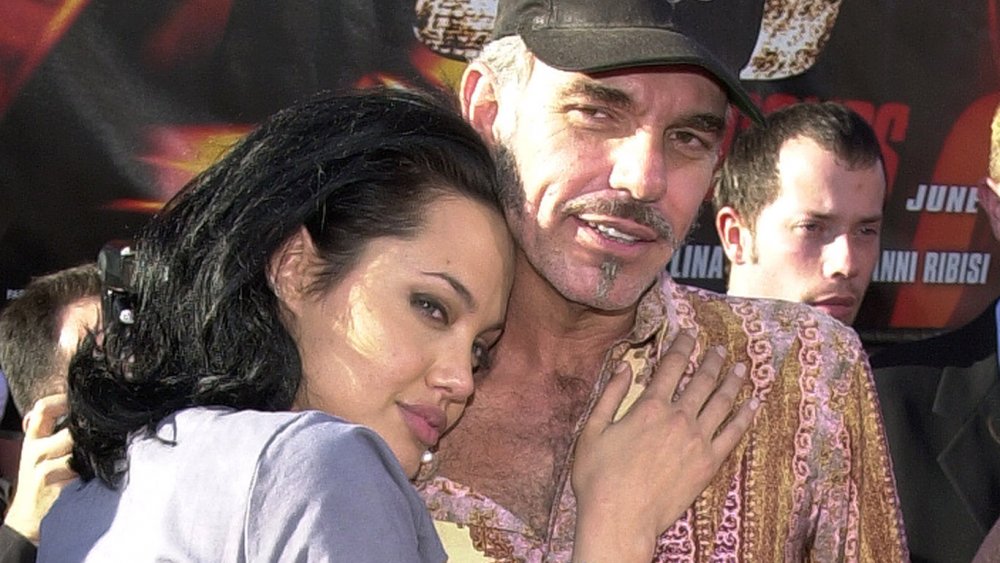 Chris Weeks/Getty Images
Angelina Jolie spoke about her split from former husband Billy Bob Thornton while talking with Vanity Fair in 2005. She explained that things changed after she adopted her son, Maddox. Jolie explained that Thornton wasn't "ready" for the adoption, adding, "but, uh, he sent me his love. It's kind of uh... tragic."
Thornton, for his part, had his own explanation for why their relationship didn't work out. He told GQ in 2016 that, while Jolie was working with the United Nations and meeting with adoption agencies, he preferred to stay home and watch baseball. "I never felt good enough for her," he noted. Because of the high-profile nature of their relationship, the two were also getting invited to A-list parties, but Thornton shied away from such engagements because he has always been "real uncomfortable around rich and important people."
While both Jolie and Thornton have remained friendly, they have also gone on to live their own lives. Thornton married Connie Angland in October 2014, according to Us Weekly, while Jolie married Brad Pitt in August 2014. (She filed for divorce just two years later in 2016.) For a couple who used to wear vials of each other's blood, it's cool that things have remained amicable... no bad blood there!