The One Line From Biden That Everyone Will Be Talking About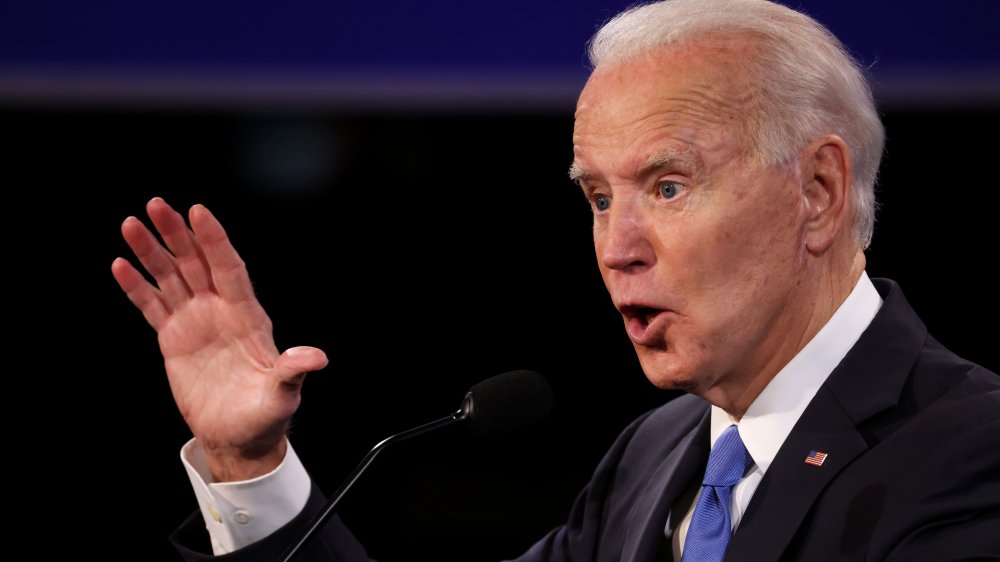 Justin Sullivan/Getty Images
The second and final presidential debate ahead of the 2020 presidential election was full of memorable moments and quotable quips. From President Donald Trump's claim that New York City was a "ghost town" to his bizarre self-comparison to Abraham Lincoln, Trump delivered his signature style that people have come to expect during his term. His comments dominated the night on Twitter, and while the second debate was tamer than the first — possibly thanks to the new rule of muting the candidates when it was the other's turn — it will still be one that will most certainly be remembered even when the election is in the rear-view mirror.
For all of Trump's attention-grabbing antics, however, former Vice President Joe Biden still managed to get in his fair share of attacks and jabs. Biden got in memorable lines during discussions about the coronavirus pandemic and racial justice, but another line from the segment about climate change has everyone talking.
Joe Biden's memorable line was history in the making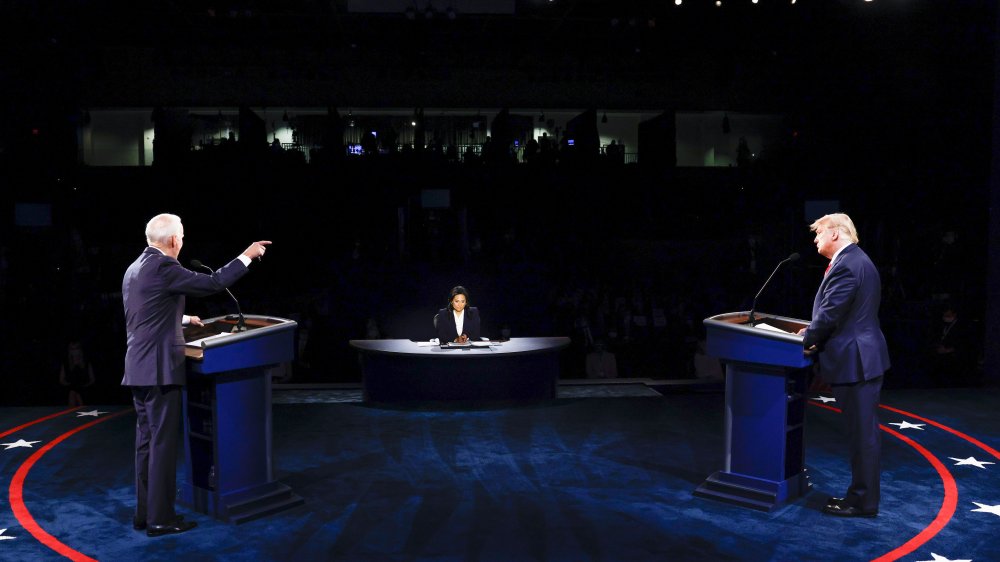 Pool/Getty Images
Towards the end of the second and final presidential debate in late October 2020, the subject turned toward climate change and former Vice President Joe Biden made a significant claim. "I would transition from the oil industry, yes," he said (via the New York Post). President Trump immediately guffawed, saying, "That's a big statement."
Biden said he supported the move away from the oil industry due to pollution, arguing, "It has to be replaced by renewable energy over time, over time," with Trump claiming that Biden intended to "destroy the oil industry." "Will you remember that, Texas? Will you remember that Pennsylvania? Oklahoma? Ohio?" the president interjected.
The 2020 election season has seen more discussion around climate change than any before it. At both the final presidential debate and the only vice presidential debate, fracking came up as a topic, with both Biden and California Sen. Kamala Harris claiming that they would not ban fracking as an administration. Interestingly enough, the final debate was the first time in history that climate change had ever been a pre-assigned topic at a presidential debate, according to the Sunrise Movement. It's a safe bet that it won't be the last.