The Melania Debate Move That Has Everyone Talking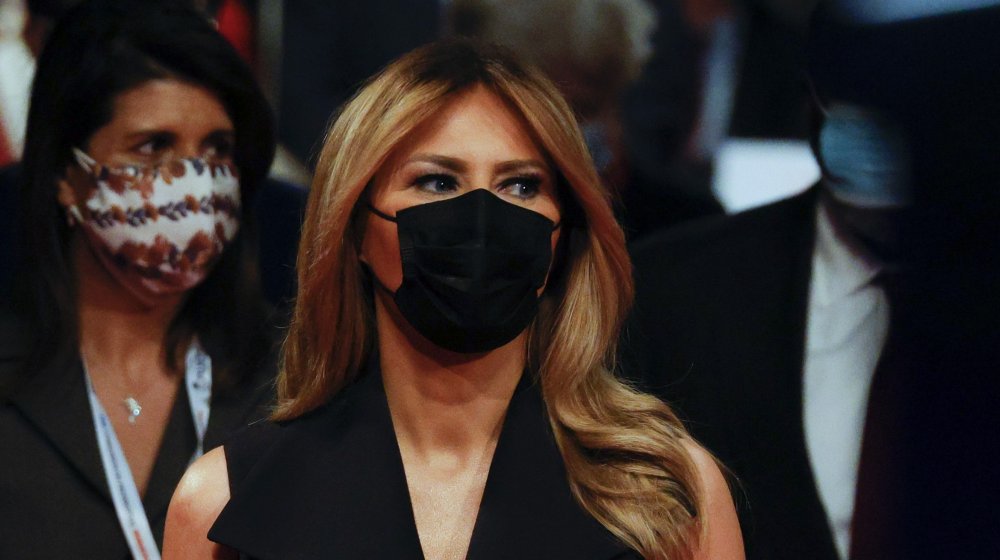 Pool/Getty Images
Only minutes after the final 2020 presidential debate between Republican incumbent President Donald Trump and Democratic challenger Joe Biden wrapped, a subtle yet noticeable interaction between Trump and First Lady Melania Trump became yet another incident to file into the "cringe-worthy moments" category.
As The Independent reported on Oct. 23, 2020, the morning after the debate, viewers witnessed what appeared to be Melania "sharply" pulling her hand away from Trump after she and former Vice President Biden's wife, Jill Biden, respectively walked onto the stage to congratulate their husbands after the conclusion of the 90-minute televised broadcast. The purported hand-swat could be seen as both the president and the first lady walked out of the purview of the studio cameras. 
According to The Independent, FLOTUS' seemingly staunch refusal to hold Trump's hand was almost immediately picked up on — and picked apart by — the denizens of the internet. One Twitter user, describing the interaction as a "spat," then called Trump's reaction to the swat "a little angry push, elementary school style," and concluded that "[it] wasn't very nice." Another commented, "I know we hate a 'Melania HATES him' narrative BUT I MEAN."
This isn't the first time Melania Trump hasn't wanted to hold her husband's hand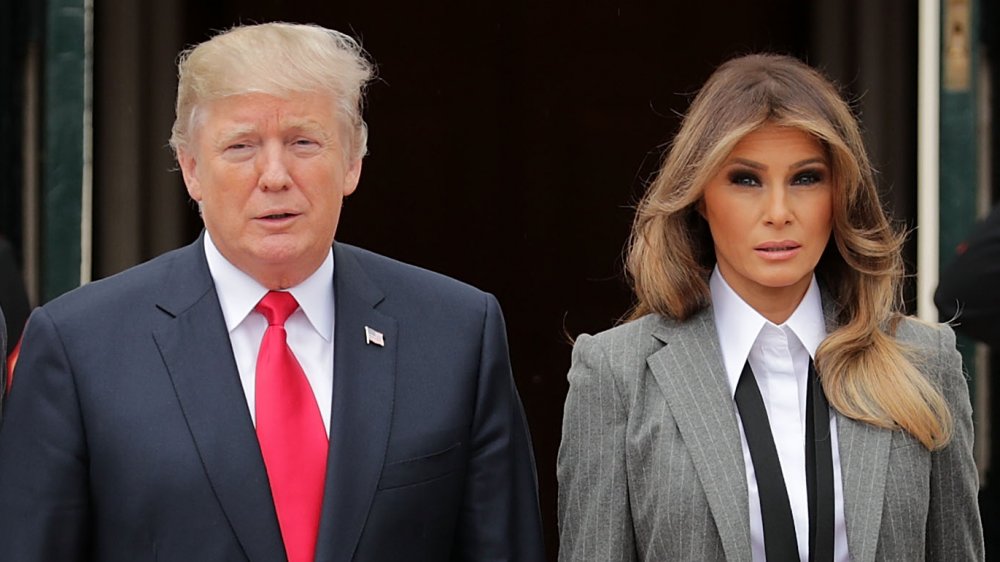 Chip Somodevilla/Getty Images
If she did indeed deflect from taking Donald Trump's hand, this isn't the first time Melania Trump has employed the deft art of the hand swat. Shortly after winning the 2016 presidential election, Melania famously made the same move less than a year after her husband's inauguration. During a trip to Israel in May 2017 to meet with Prime Minister Benjamin Netanyahu, Melania smacked away Trump's hand as the two were escorted down a red carpet by Netanyahu and his wife, Sarah Netanyahu. (What made the event even more awkward was that the Netanyahus were holding hands at the time, their comparable affection creating even more of a visual dissonance.)
While Melania's 2017 hand-holding deflection was one of the first to occur during Trump's first term, it was hardly the last. So many similar incidents have been caught on camera in the four years since Trump ascended the presidency in 2016 that its warranted a myriad compilation videos on YouTube.
Will we witness anymore awkward hand-holding incidents in the future? That remains to be seen, but we'll be sure to keep our eyes peeled.