How Eva Mendes Really Feels About Going Back To Acting
Phillip Faraone/Getty Images
Eva Mendes is possibly prepping for a big return to acting. The actor has been out of the spotlight for about six years, an absence she talked about during an October 2020 interview with Nova 96.9's Fitzy & Wippa. "I was lucky enough to work my bum off for 20 years," said the Hitch star. "I never wanted babies before until I fell in love with Ryan [Gosling], and it kind of worked out to where I was 40 and having my first baby."
She added, "I think I was 42 for the second one, so it worked out in that way that I had a career and then I change my focus to my family."
Eva Mendes and actor Ryan Gosling share two daughters, Esmeralda Amada and Amada Lee. The couple welcomed their eldest in 2014 and Amada just two years later. In the interview with Fitzy & Wippa, Mendes said she's been "thinking of definitely going back" to her career, leaving fans excited about the possible rebirth of the Ghost Rider's career. But, how does Mendes really feel about the return?
Eva Mendes is considering Disney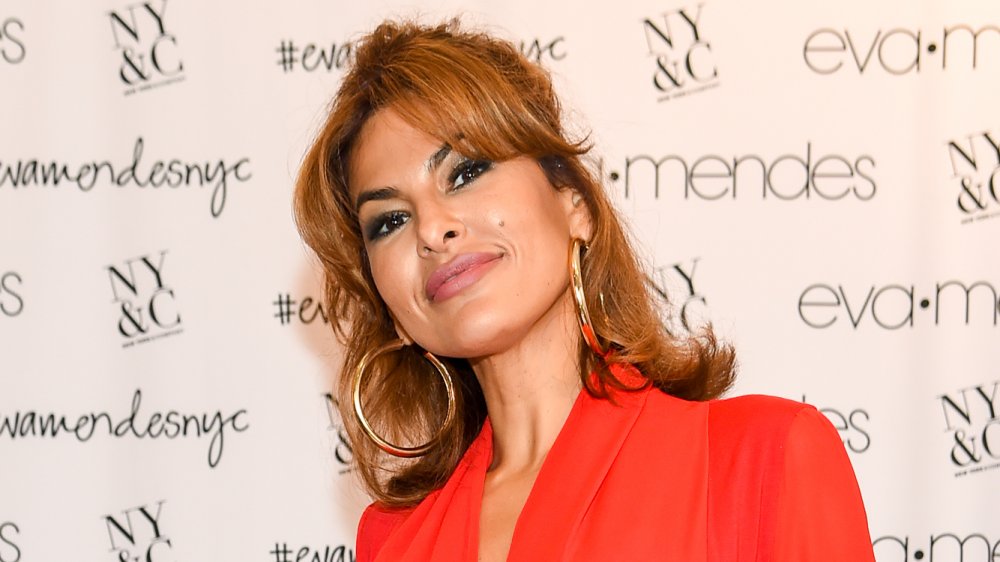 Rick Diamond/Getty Images
In an Oct. 17, 2020, interview with Sydney Morning Herald, actor Eva Mendes seemed open to the idea of returning to the big screen after taking time off of her career to raise her two daughters. "I feel like, as far as my ambition, it didn't go away, it just shifted onto the children," admitted the Florida native. "I applaud and look up to those women who can do it all, but I'm not one of them, and, thankfully, I have a choice not to work and I realize how fortunate I am that it's even a choice. I've been so happy to be able to incubate with my babies, but now they are four and six, I'm starting to feel like my ambition is coming back."
During an Australian press tour, Mendes spoke to >Nova 96.9's Fitzy & Wippa and confirmed she is ready to return now that her daughters are getting older. "I feel like it's time," she revealed. "The list is getting shorter and shorter of stuff that I'd do. I don't want to do anything violent. I don't want to do something risqué. I think the only thing that's left is Disney!"
Mendes' was last seen on the big screen in 2014's Lost River, directed by her boo, Ryan Gosling. So could a Disney princess role be in her future? Fans will have to wait and see.