Eva Mendes Makes First Public Appearance In Months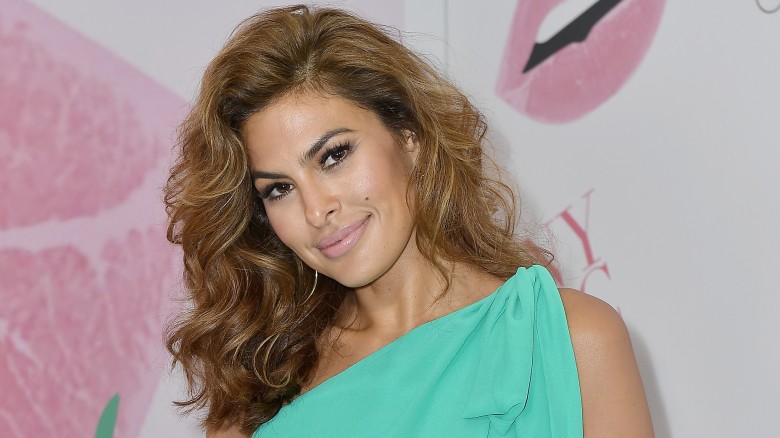 Eva Mendes has stepped back into the spotlight–at least momentarily.
The Hitch (2005) actress graced America with her presence at the opening of a New York & Company store in Miami on March 16, 2017. According to E! News, Mendes is a designer for the company and has even modeled in several of its seasonal campaigns. At the event, the star wore a gorgeous teal one-shoulder gown with a colorful striped belt.
"It is such a thrill to open more stores, especially in the Miami area," the 43-year-old said in a statement obtained by Us Weekly. "I was born in Miami, so this city has always been dear to me."
The last time we saw Mendes was in Sept. 2016 in New York for her Eva Mendes X New York & Company fashion show. Mendes who shares two children with partner Ryan Gosling, has kept a low profile since giving birth to their daughter Amada in April 2016. While many fans had hoped she'd make an appearance at the 2017 Oscars with Gosling, who'd been nominated for Best Actor, but alas, the La La Land (2016) actor brought his sister Mandi instead.
In early March 2017, Mendes revealed to Shape magazine that she'd much rather spend time at home with her family than at any awards show. "What people don't know about me is that I love being home," she stated. "Instead of hitting the red carpet, I'd rather be with our girls."
Guess we'll just have to get used to catching occasional glances at the star. With no big acting gigs lined up at the moment, we'll likely only see her at future New York & Company events.