The Jude Law Cheating Scandal Explained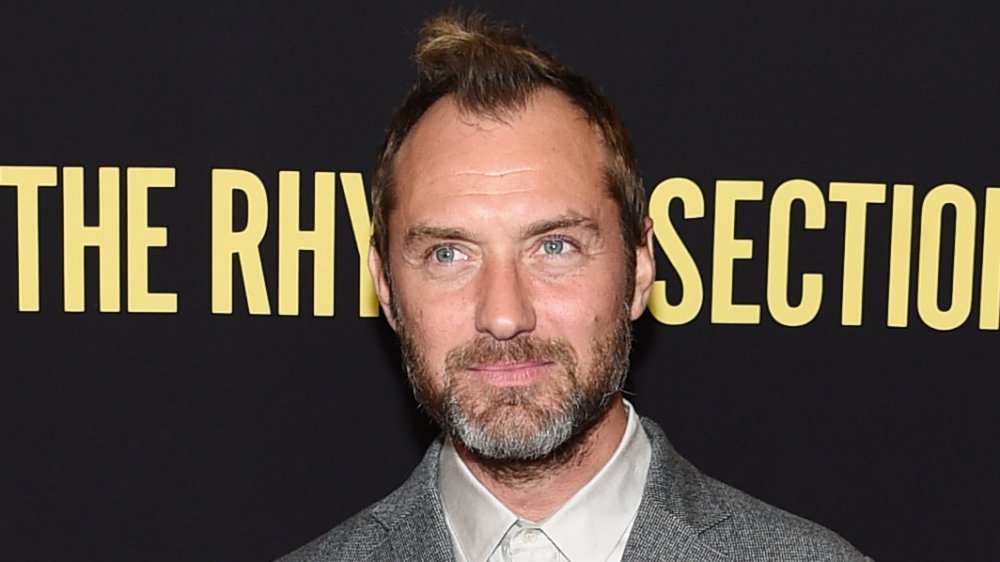 Jamie Mccarthy/Getty Images
He's played the heartthrob in several movies, but some may say that actor Jude Law is more of a heartbreaker.
The Fantastic Beasts star is now happily married to behavioral psychologist Phillipa Coan, and as he told The Telegraph, he feels "very lucky to be involved with someone [he's] madly in love with." But before Coan, Law's previous marriage was the one that made headlines. The Sherlock Holmes star and his then wife, actress Sadie Frost, were widely rumored to be swingers, supposedly swapping partners with Supergrass drummer Danny Goffey and his then-girlfriend, now-wife Pearl Lowe. While that may not qualify as cheating to some, News of the World (via UPI) reports that those rumored relationships did contribute to the end of their marriage.
Things only got more scandalous from there for the star of The Young Pope. Before his divorce was finalized, he was linked to Alfie co-star Sienna Miller, which sparked more rumors — this time about an alleged affair with Miller. Miller tried to debunk those claims, telling the Evening Standard in 2003, "it was nothing of the sort." Miller and Law did eventually get together, and that led to one of more infamous cheating scandals in Hollywood history.
Buckle up as we delve into the details.
Jude Law cheated on Sienna Miller with the nanny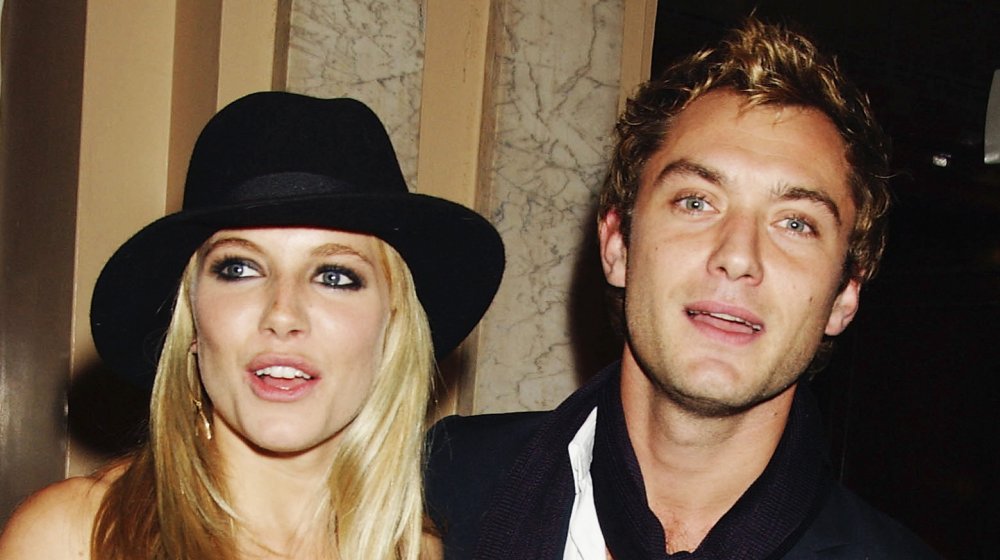 Dave M. Benett/Getty Images
Jude Law and Sienna Miller got engaged over the Christmas holiday in 2004, and while the beautiful couple seemed like a match made it heaven, it wasn't long before scandal overshadowed the romance. In February 2006, Daisy Wright, the nanny for Law and Sadie Frost's children, revealed to the Sunday Mirror that her and Law were having an affair. Wright did not hold back in that interview, sharing intimate details about how the two were "in the bedroom, ripping off each other's clothes" and Law was "a great lover and knows how to satisfy a woman."
In a surprise move, Law came clean about the affair and released a public apology to Miller in which he said, in part (via People), "I am deeply ashamed and upset that I've hurt Sienna and the people most close to us." He added that "there is no defense for my actions which I sincerely regret."
The Factory Girl actress broke off the relationship following the cheating scandal, but the two briefly rekindled their romance not long after. They called it quits for good in February 2011, according to Us Weekly.
Jude Law and Sienna Miller have moved on since the cheating scandal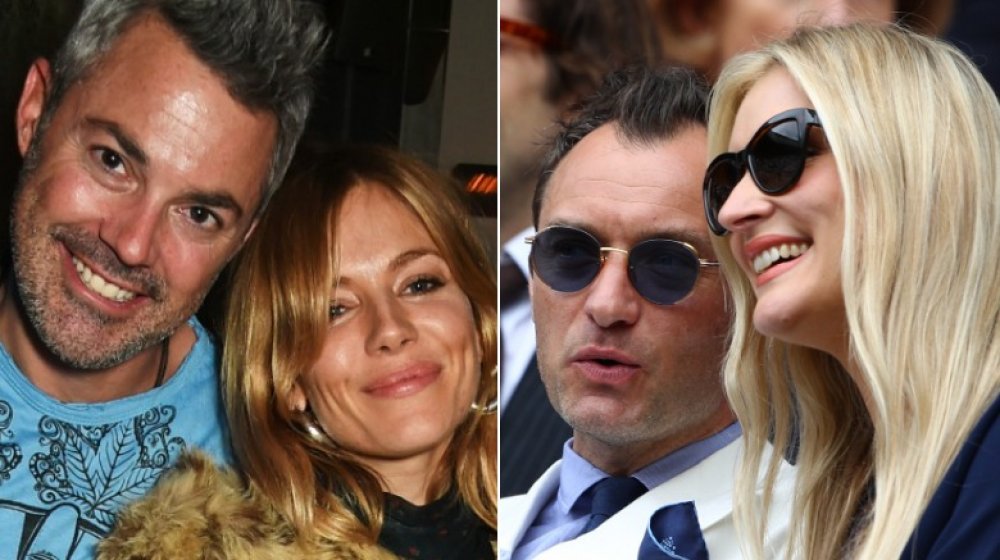 David M. Benett, Clive Brunskill/Getty Images
Looking back at that time in her life, Sienna Miller seems to regret being known as a tabloid fixture because of Jude Law's affair, instead of as an actress. She told Elle UK in 2019, "I fell in love with someone very famous and that became the story -– it was bad timing. I had an amazing time, but it would have been nice if that hadn't happened before I was known for something else."
Page Six reports that Miller is currently single, after ending her engagement to Lucas Zwirner in August 2020. She shares a daughter with another ex, actor Tom Sturridge.
Law has three children with ex-wife Sadie Frost, a daughter with model Samantha Burke, another daughter with singer Catherine Harding, and he has extended his family once again, telling The Tonight Show with Jimmy Fallon in September 2020 that he has welcomed a baby with current wife Phillipa Coan.
Despite his messy trail of tabloid headlines, Law has continued to enjoy success in showbiz and all parties seem to have put the past behind them.