Why Katy Perry And Kristen Stewart's Relationship Is Done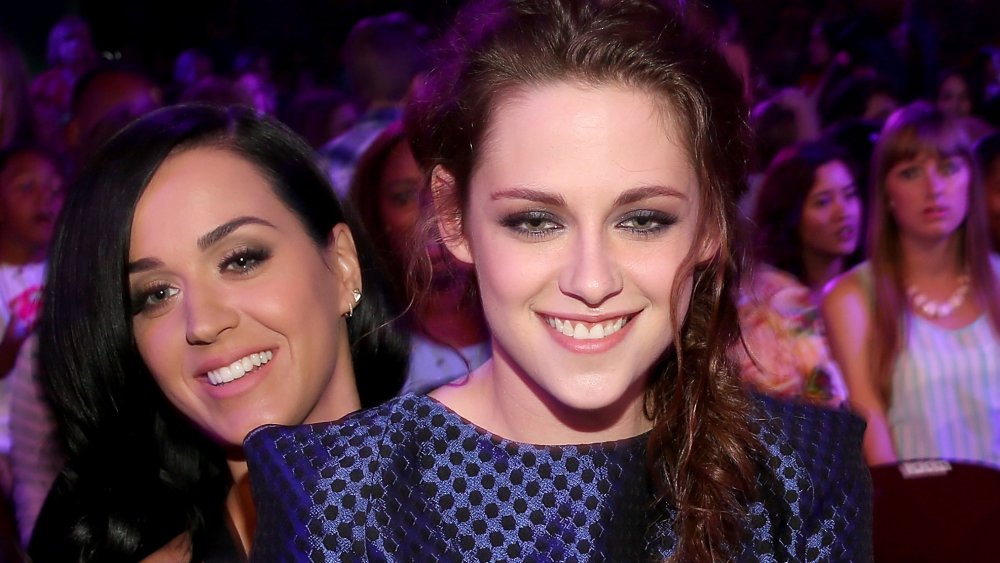 Christopher Polk/kca2013/Getty Images
It's surprising that two powerful women would end their friendship over a guy, but that's what reportedly happened between singer Katy Perry and actress Kristen Stewart. It makes a little more sense when you consider that the guy was handsome and talented actor Robert Pattinson.
Stewart and Pattinson were once one of Hollywood's hottest couples after meeting on the set of Twilight in 2008. "Twi-hards" went crazy over their seemingly low-key (meaning it took forever to confirm) relationship for years, only to be devastated in 2012, when Us Weekly published photos of Stewart cheating on Pattinson with her married Snow White and the Huntsman director, Rupert Sanders.
So where does Perry fall into this? Well, the American Idol judge was friends with the couple and it seems like she had to choose a side when Stewart and Pattinson broke up for good, following a brief reconciliation in May of 2013. And it looks like she inevitably chose the The Batman star. 
Katy Perry comforted Robert Pattinson after he and Kristen Stewart broke up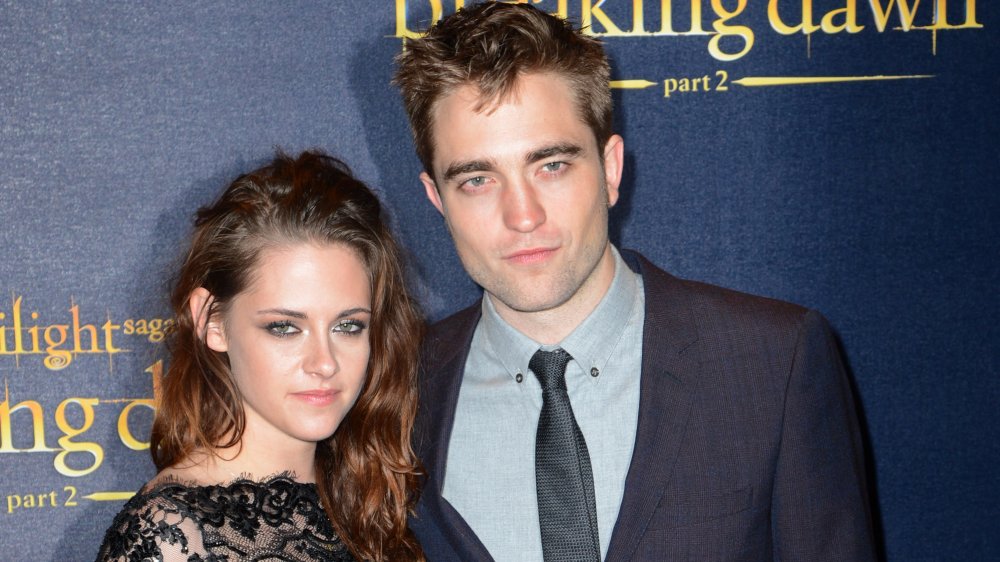 Dave J Hogan/Getty Images
According to W Magazine, Katy Perry and Robert Pattinson met through a mutual friend, actress Shannon Woodward, at a party in 2009, when the "Firework" singer was dating Russell Brand and Pattinson was with Kristen Stewart. While their respective relationships didn't last, Perry and Pattinson remained friends, leaning on each during their difficult breakups. This would of course involve the two hanging out in public. But Extra reported that when the two were spotted together at a Björk concert and then crashing a wedding rehearsal in Montecito, California, rumors began to fly that the two were more than just friends.
Not wanting a few headlines to ruin her friendship with Stewart, Perry told Elle UK in 2013 (via HuffPost), "I sent her a text message saying: 'I know you've seen all this stuff but you know I would never disrespect you. I'm not that person. I'm just trying to be a friend to him but it is unfortunate that I do have a set of t*ts."
Kristen Stewart felt betrayed by Katy Perry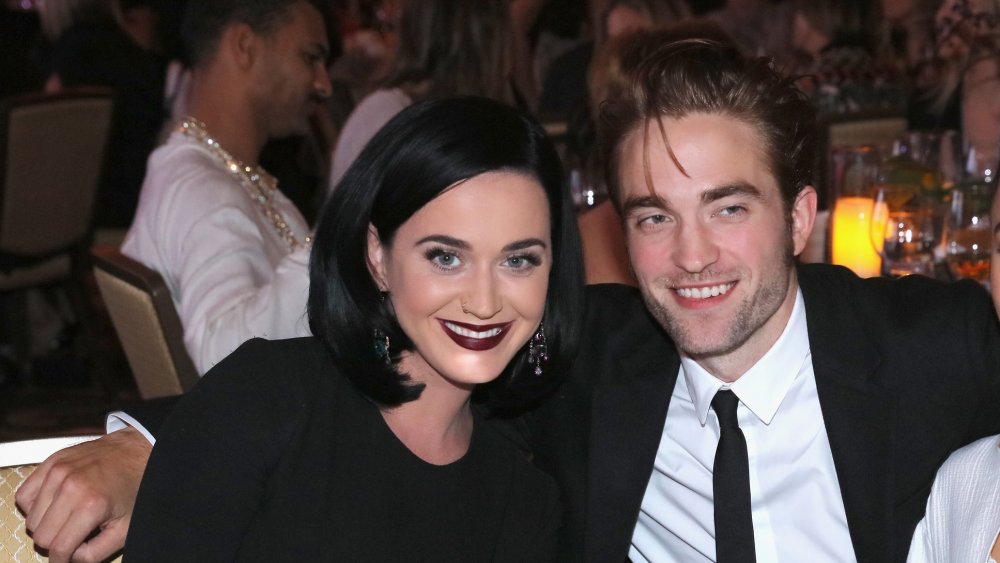 Mark Davis/Getty Images
Despite Katy Perry's efforts to clear things up with Kristen Stewart, the Daily Mail reports that the Charlie's Angels star felt "betrayed" by Perry hanging out with her ex and was "incredibly down." This reportedly led to Stewart cutting off communication with the "Roar" singer despite their once close friendship.
As for Robert Pattinson and Perry, they remain friends to this day. Following his 2017 split with singer FKA Twigs, the Daily Mail reports that the Tenet star once again leaned on his pop princess pal. An insider reportedly said, "'Katy has always been a good friend to Rob over the years and has been there for him emotionally. They have many common interests and also both know how to have fun and party."
While rumors of a love triangle may have ended Stewart and Perry's friendship, they both found their happy endings outside of Pattinson. Perry is now a new mom to baby girl Daisy with her fiancé, actor Orlando Bloom. Stewart is also in a serious relationship, with screenwriter Dylan Meyer. Even Pattinson too has found love again, with model Suki Waterhouse.
With everyone moving on, maybe the two talented ladies can one day work it out.