Here's How Katy Perry Will Approach Motherhood, According To Aura Reader Mystic Michaela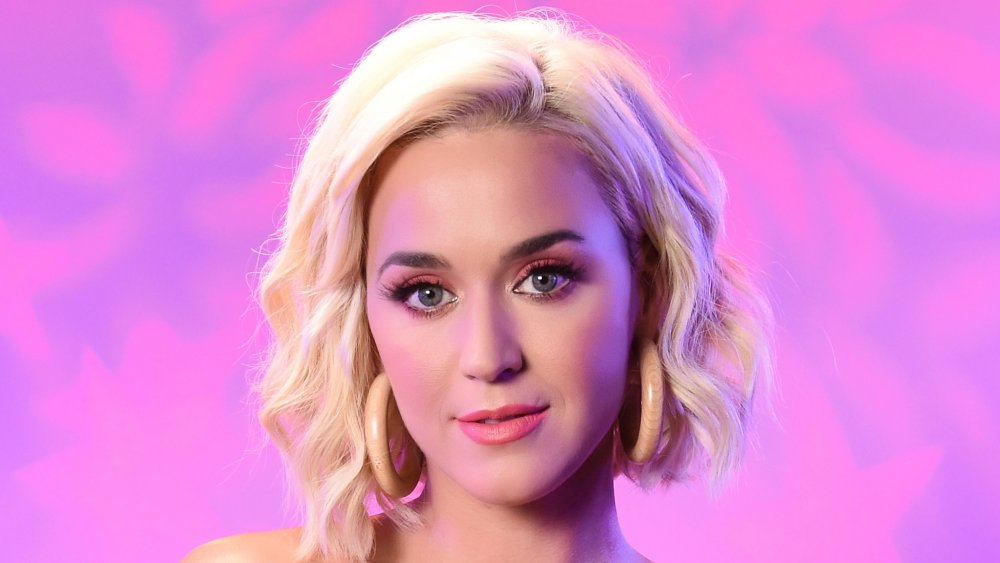 Michael Kovac/Getty Images
Katy Perry has gone through plenty of changes over the years. Along with continuously evolving while becoming one of the most famous pop stars in the world, she's also adapted her aesthetics, grown out of certain behavior, and experienced both the highs and lows of personal relationships. However, in 2020, the singer will embrace one of the biggest changes in her life when she becomes a mom.
While Perry has opened up about how excited she is to welcome a little one into the world, celebrity aura reader, psychic medium, and spirit guide Megan Michaela Firester, who goes by Mystic Michaela, gave Nicki Swift some exclusive insight into what Perry's aura tells us about how the star will likely approach motherhood. 
So, what's an aura, and what does an aura reading tell us? According to Cosmopolitan, an aura is "an electromagnetic field that surrounds a person's body and is associated with their energy — and while it can actually be *seen* by certain people, it can be *felt* by everyone." Everybody's aura is different (like a fingerprint!), with different colors and layers present. Each color is associated with a specific meaning. When someone reads your aura, it's "basically the OG version of a vibe check."
Read on to find out what Perry's aura tells us about how she'll approach becoming a mother.
Motherhood will change Katy Perry in a 'very real' way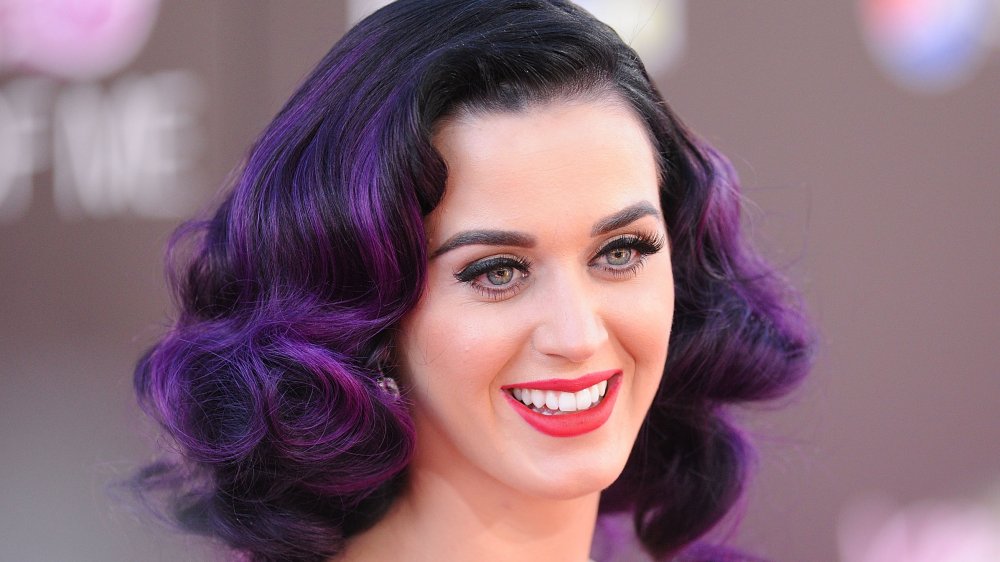 Jason Merritt/term/Getty Images
Celebrity aura reader, psychic medium, and spirit guide Mystic Michaela explained to Nicki Swift that Katy Perry "has a bright purple aura" that "glows." While that sounds snazzy and perfect for the colorful star, what does it say about her? "As an artist, she tries new things, throws herself into her music, and continuously reinvents herself," according to Mystic Michaela. Those who have purple auras "are usually natural centers of attention, less fearful of being the one everyone is talking about, and [have] creative free-spirited energies." That definitely describes the "Double Rainbow" singer.
Beyond that, Perry "has a strong idea of who she is on stage and in the industry she has become so well known within." However, those with a purple aura "can get very stressed out when they feel like they don't know who they are." And while "Katy is looking forward to this new chapter, it's going to affect her music and how she creates in a very real and authentic way," Mystic Michaela noted. The expert added that "we will see this evolution of Katy happen in front and center stage, the place Katy is most comfortable being!"
Although Perry's purple aura definitely resonates with what we readily recognize in her vibrant vibe, her aura also includes another color that could signal an issue for the star as she steps into a new role as a parent.
Orlando Bloom may be able to help Katy Perry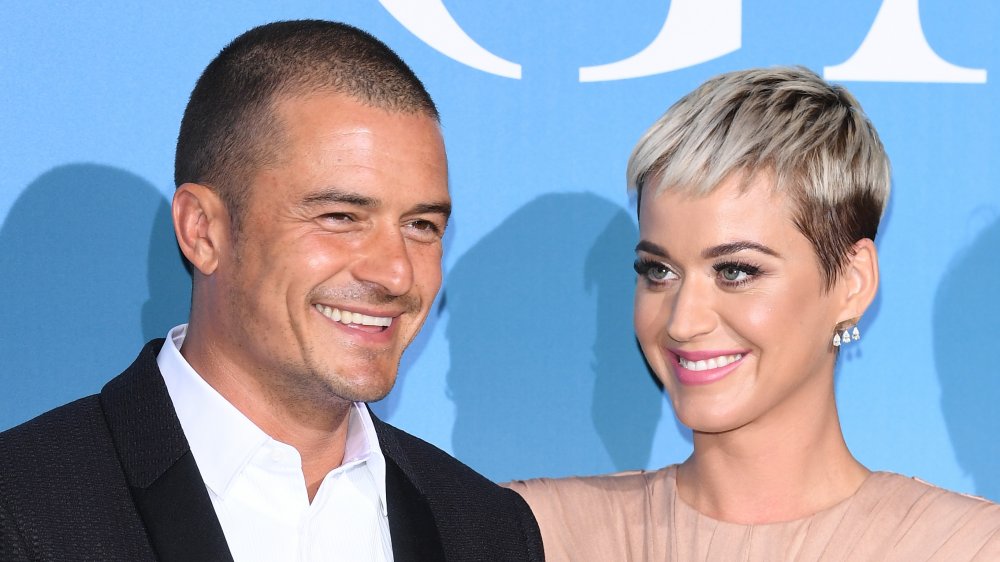 Daniele Venturelli/Getty Images
Katy Perry is "going to have a lot of fun" being a mom, celebrity aura reader Mystic Michaela told Nicki Swift. However, that doesn't mean that becoming a parent will be all sunshine and roses. She may also have to "[deal] with the unexpected difficulties of emotional overwhelm after having her little girl." That's because "underneath [Perry's] bright purple aura is a lot of deeper blue," meaning she's "very empathic, can absorb others' feelings, thoughts and opinions, and can get overwhelmed with it all." She may also feel like she has "to do and fix everything" herself, and if she doesn't, "can feel very unsuccessful."
"I feel like Katy is someone who deals with this but has gotten used to pushing it aside in favor of her purple. ... Katy can struggle with emotions at times, and can feel awkward when it comes to making choices that are going to affect others," Mystic Michaels says. "She is sensitive, and I get that it's going to be highlighted with all the new baby feelings to come! ... Her purple is so used to leading the way, but the blue in her aura... feels like it's growing and becoming an energy she won't be able to push away."
Fortunately, her fiancé, Orlando Bloom, "has a strong purple and blue aura, too," which means that "he will be very supportive [of] her since he can relate to a lot of what she goes through."