Inside Katy Perry's Struggle With Mental Health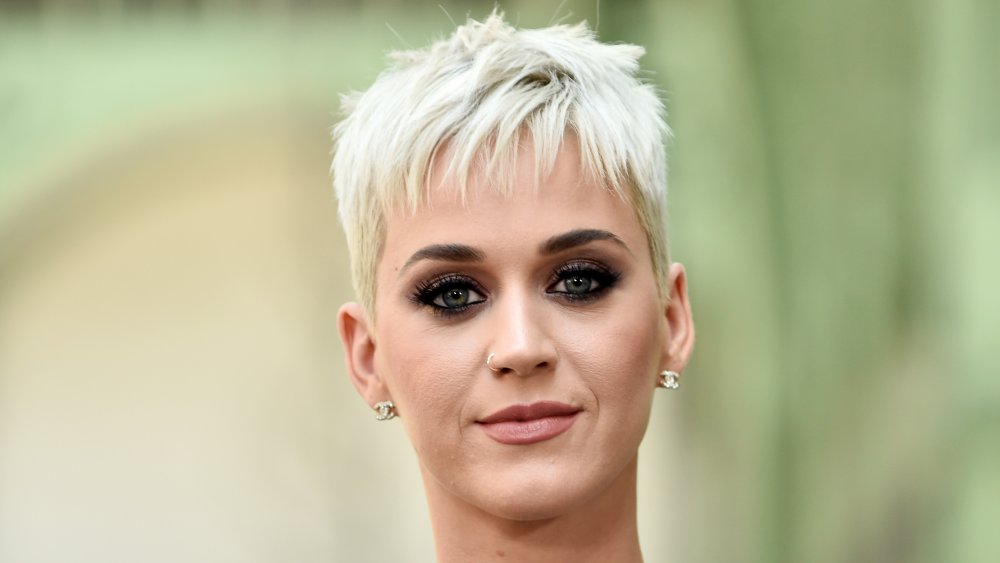 Pascal Le Segretain/Getty Images
Singer Katy Perry's life has been full of ups in recent years — not only did she get engaged to her on-again, off-again boyfriend, Orlando Bloom, in 2019, but she also announced her pregnancy in March 2020. 
Despite these highs, life hasn't always been easy for the "Daisies" crooner, as she revealed during a June 2020 interview with SiriusXM's CBC Radio One. Perry's emotional struggle came to a head in 2017, when she had broken up with Bloom and was facing disappointing album sales for Witness. "I lost my smile," she explained to the show's host, Tom Power. "I don't know if my smile was ever fully, like, authentically mine but I was riding on the high of a smile for a long time. Which was the validation, love, and admiration from the outside world, and then that shifted."
She continued, "My career was on this trajectory when it was going up, up, and up, and then I had the smallest shift — it wasn't that huge maybe from an outside perspective — but for me it was seismic." Coupled with the split from Bloom, Perry said she "crashed." 
Perry admitted to having suicidal thoughts, sharing, "Gratitude is probably the thing that saved my life because if I did not find that I would have wallowed in my own sadness and probably just jumped."
The singer's candid interview isn't the first time she has spoken out about mental health — in fact, she has addressed this issue many times before.
How Katy Perry copes with anxiety and depression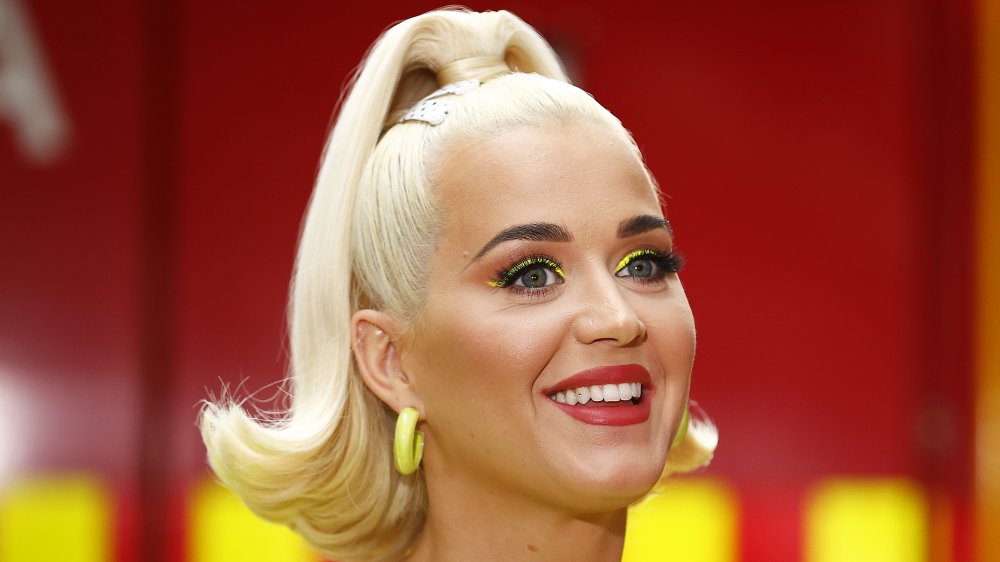 Daniel Pockett/Getty Images
Speaking to Vogue India in January 2020, Katy Perry touched on that dark period from 2017 to 2018, telling the outlet, "I became depressed and I did not want to get out of bed. In the past, I had been able to overcome it, but this time something happened that made me fall down too many flights of stairs. I had to really go on a mental health journey."
When times get tough, Perry turns to transcendental meditation. "It clears my head completely," she told Prevention. "And it ignites something in my brain. I get some of my best creative ideas when I'm TM'ing." She added, "For me, TM has been anxiety-reducing, depression-reducing, great for jet lag, hangovers, mood swings. Anytime I'm in a funky mood, I'm like, 'give me 20 minutes.'"
It also helps to have an incredible partner by her side, aka Orlando Bloom. As she explained to Vogue India, Bloom loves the real her above all else. "I have a partner who is also all about finding a balance — Orlando, who is on a spiritual journey of his own," she explained. "He's an anchor who holds me down, and he's very real. He's not the number one fan of Katy Perry, but he's the number one fan of Katheryn Hudson." 
For those who don't know, Perry's real name is Katheryn Hudson.
Why Katy Perry cut her hair short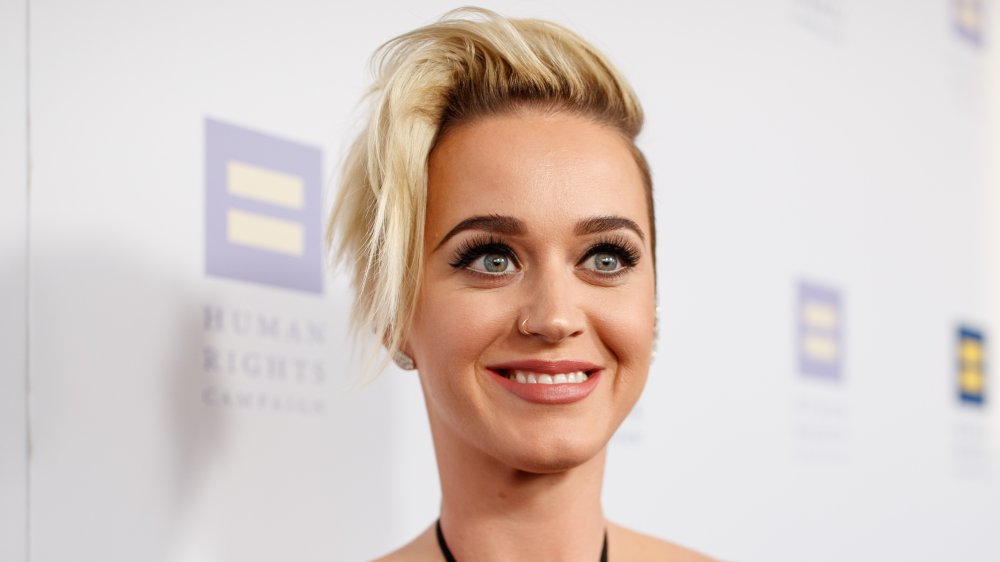 Christopher Polk/Getty Images
Katy Perry surprised fans when in 2017, she cut off her hair and got a stylish pixie cut. The singer later explained why she opted for the style change, revealing how it connected to her mental health journey. 
"I'm really strong as Katy Perry and then sometimes I'm not as strong as Katheryn Hudson," she told licensed marriage and family therapist, Dr. Siri Singh, for Viceland, per Women's Health. "People like talk about my hair, right? They don't like it or they wish that it was longer. I so badly want to be Katheryn Hudson that I don't even want to look like Katy Perry anymore sometimes. That is a little bit of why I cut my hair, because I really want to be my authentic self."
Of course, we think Perry looks great either way. And we commend her for normalizing the experience of mental illness.
If you or someone you know is struggling with mental health, please contact the Crisis Text Line by texting HOME to 741741, or call the National Alliance on Mental Illness Helpline at 1-800-950-NAMI (6264). 
If you or someone you know is having suicidal thoughts, please call the National Suicide Prevention Lifeline at 1-800-273-TALK (8255) or text HOME to the Crisis Text Line at 741741.