Here's How Lizzo Got Started Playing The Flute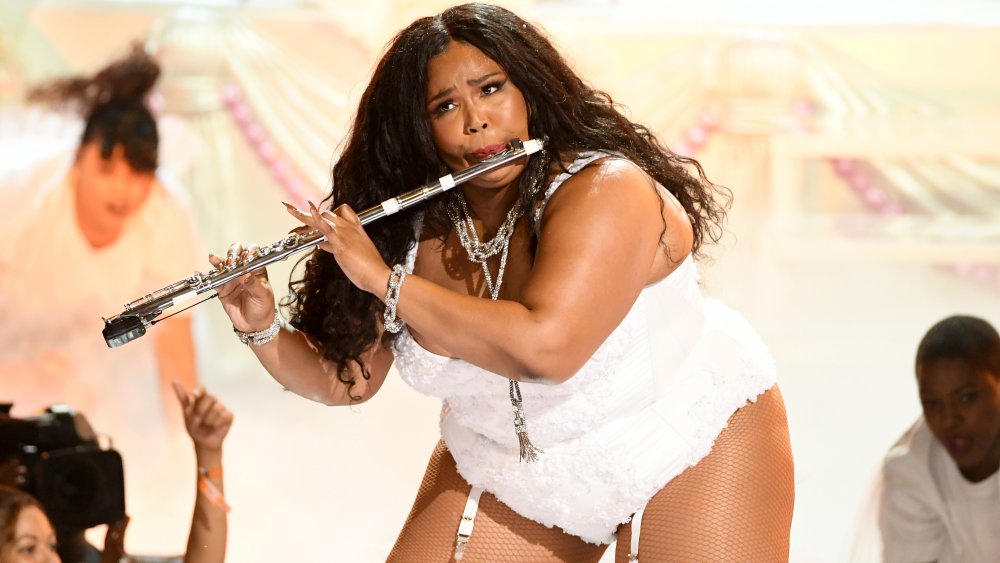 Kevin Winter/Getty Images
Singer Lizzo is a proud flute player who often shows off her instrumental skills on social media and during live performances. In addition to her infamous flute breakdown at the June 2019 BET Awards that notably had Rihanna standing on her feet clapping to beat, Lizzo even went viral in August 2019 when Megan Thee Stallion shared a video of her twerking while Lizzo played her flute. 
The "Truth Hurts" singer continues to find new ways to highlight her love for playing the flute. In April 2020, she teamed up with fellow singer Sza for an online meditation session to help their followers balance their chakras. "Music is a tool to get to that high vibration, it's heart opening," Lizzo captioned the Instagram video of her playing the flute and singing while Sza worked away on a gong.
Lizzo and her fluting ability are well worth the praise they constantly receive. So it only made sense for David Letterman to ask the Grammy award-winner about her history playing the classical instrument. Appearing on season two of his Netflix show My Next Guest Needs No Introduction, Lizzo talked about how she picked up the musical tool when she was still in grade school. 
Lizzo joined the the Young Blood Intermediate School Band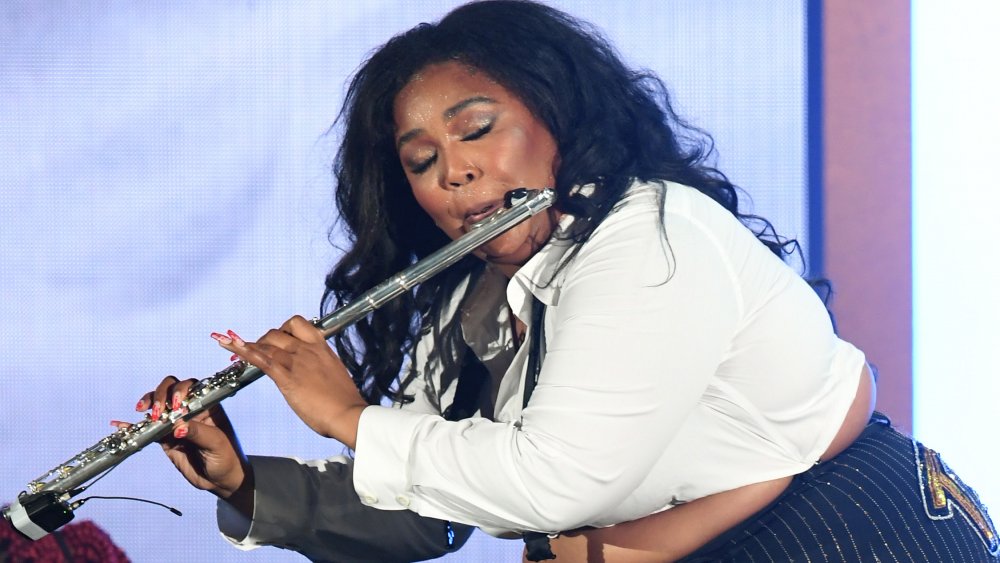 Kevin Winter/Getty Images
After highlighting some social media footage of Lizzo showing off her flute skills during an episode of his Netflix show My Next Guest Needs No Introduction, David Letterman asked the singer about her introduction to classical music because "that's why I'm here," he joked. Lizzo boastfully recalled her time with the Young Blood Intermediate School Band, aka "a bunch of 5th and 6th graders turning the concerts out in the gym." She shared how her band director Mr. James Brownen would transpose and arrange pop songs from off the radio for the young musicians to play and dance to during rehearsals.
The "Juice" singer explained how, at one time in her life, her flute, which she calls Sasha Flute, was her most expensive possession. "I guarded the flute with my life," Lizzo told Letterman. She went on to formally introduce the former late-night talk show host to Sasha, a Muramatsu flute, made in Tokorozawa, Japan. She shared how her late father got her the rare flute as a gift when she was in high school.
The classically trained flutist also revealed that her initial dream was to have a musical career as part of a symphony orchestra. However, she dropped out of college during her sophomore year after her father passed away. Fortunately, it all worked out in the end and now she can add David Letterman to her growing list of celebrity fluting experiences.