Lizzo's Billboards Acceptance Speech Is Causing A Stir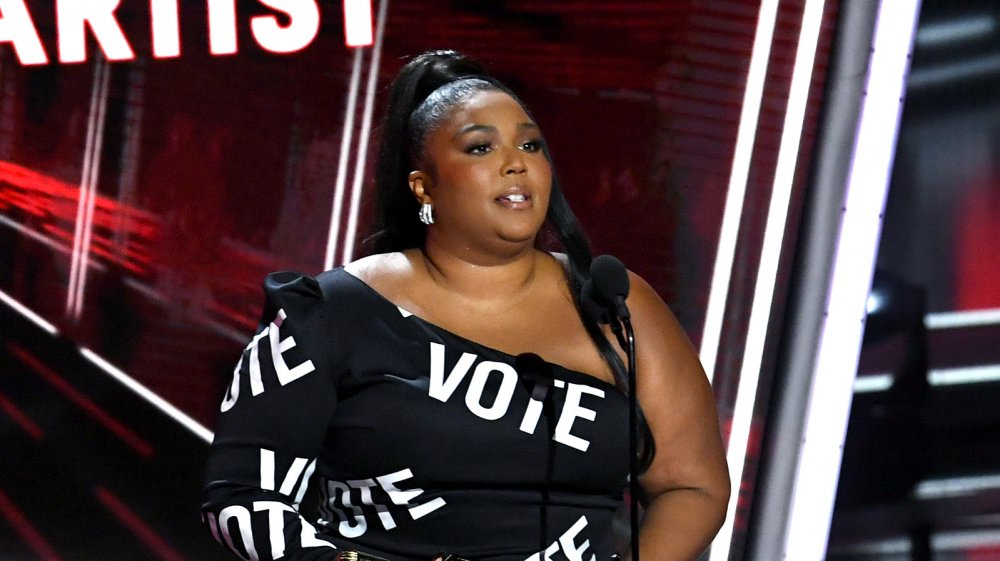 Kevin Winter/bbma2020/Getty Images
Singer Lizzo has never been one for subtlety, and her acceptance speech at the 2020 Billboard Music Awards on Oct. 14 was no exception. When she won the award for Top Song Sales Artist, the "Good As Hell" singer used her platform to talk about voter suppression and her support for Black women.
In addition to the powerful speech she gave, Lizzo wore a dress to the awards ceremony that left little speculation about the message she wanted fans to take away. Her black dress featured the word "vote" repeated in white letters. Of course, she's not the only celebrity encouraging fans to vote. Amid complaints that the award show wasn't exactly captivating (it's hard to make an awards ceremony exciting when there's not a live audience to react to speeches and performances), Lizzo's fiery speech was just what viewers needed.
But before fans chalk the speech up to another instance where celebrities talk about social issues without getting into the specifics while sharing empty platitudes, note that Lizzo did none of that, highlighting voter suppression and the importance of being true to yourself. So without further ado, here's what Lizzo said in her Billboard Music Awards speech and what fans are saying about the epic moment.
Lizzo's BBMas speech referenced voter suppression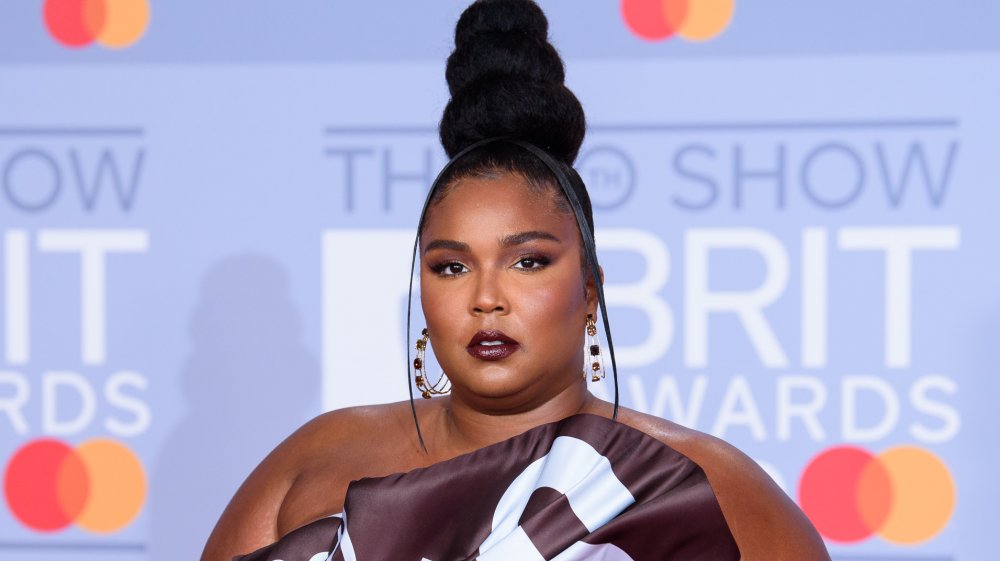 Joe Maher/Getty Images
Lizzo didn't hesitate in getting right to her point in her BBMas speech for Top Song Sales Artist. "I've been thinking a lot about suppression and the voices that refused to be suppressed," the star said. "And I wonder, would I be standing here right now if it weren't for the big Black women who refused to have their voices be suppressed?"
The three-time Grammy Award winner went on to encourage fans and viewers to be themselves and to use their power, whatever that means for them.
"I just want to say right now, if you're at home watching this and you are thinking about changing yourself to feel worthy, this is your sign to remain true to who you are," Lizzo stated. "Let me tell you all something: When people try to suppress something, it's normally because that thing holds power. They're afraid of your power. There's power in who you are. There's power in your voice. So whether it's through music, protests, or your right to vote, use your power, use your voice, and refuse to be suppressed."
It's natural to feel overwhelmed in a time when there's a global pandemic and America's future is uncertain, but there are still small things people can do, like voting and protesting racial injustice. And fans are loving Lizzo's message.
Twitter users praised Lizzo's speech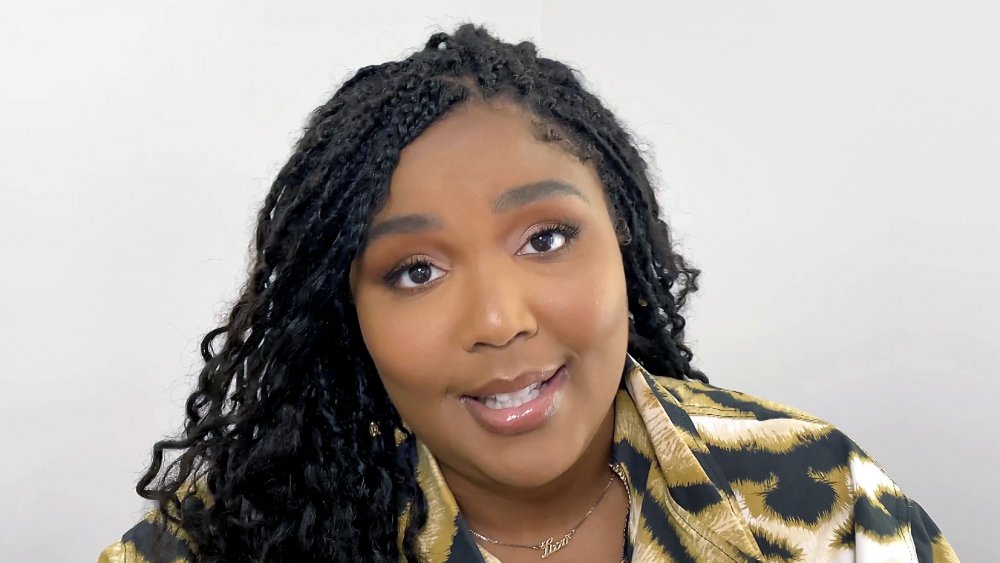 Bet2020/Getty Images
The positive reactions to Lizzo's BBMAs speech flooded Twitter, with one fan tweeting, "Fearlessly and consistently speaking truth to power!" Another person wrote, "The Billboard Awards are usually not exciting, but @lizzo made a great speech."
Other fans credited Lizzo for inspiring them and providing hope amid so much uncertainty. "Lizzo's speech was absolutely inspiring and beautiful," a commenter tweeted. "She truly is an amazing human being." Even The View alum Sherri Shephard retweeted a quote from the musician's speech.
This isn't the first time Lizzo has talked about voter suppression, a very real and concerning issue in many states. Earlier this year, the singer teamed up with California Sen. Kamala Harris to talk about the issue on National Black Voter Day. But ahead of the general election on Nov. 3, 2020, it's more important than ever. No matter who you are, your voice matters, at the ballot box and beyond.