Why These Celebs Went Naked For The Election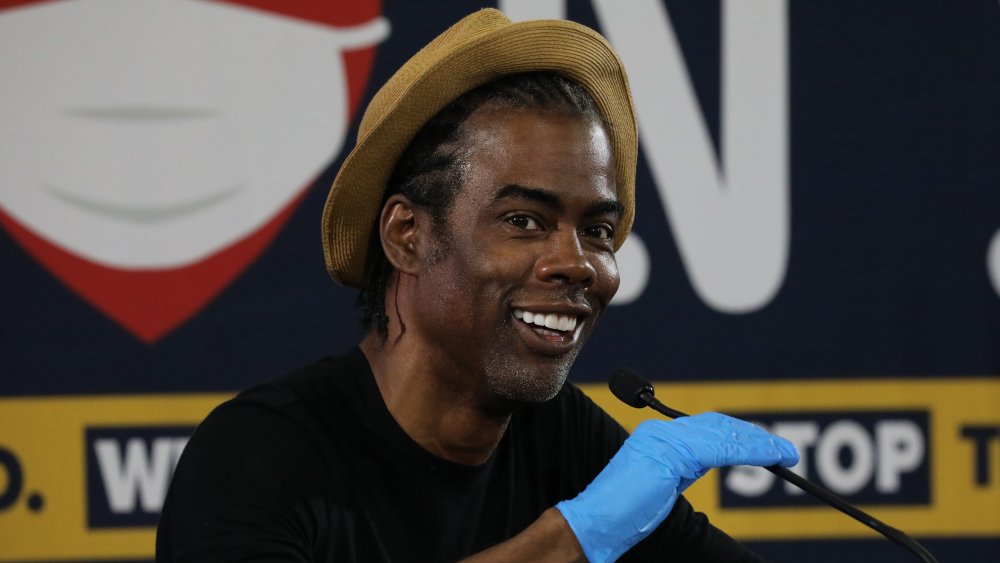 Spencer Platt/Getty Images
Hollywood's favorite celebs are ramping up their pleas for fans to register to vote in the 2020 presidential election. Actors, singers, and reality stars are using their platforms to encourage everyone to cast a ballot. What exactly does that mean? Well, some famous figures revert to award acceptance speeches to spread a message regarding the importance of voting, like Mark Ruffalo's appeal to voters during the 2020 Emmys asking them to consider "compassion and kindness" as they cast their ballots. Others like Kylie Jenner choose to strip down to an itsy-bitsy bikini to encourage her millions of followers to register to vote.
Now, with the coronavirus causing health concerns for large gatherings, more and more Americans are opting to vote by mail, and a group of popular stars have taken the strip-tease method to heart by going fully naked in an informative campaign that's focused on mail-in voting. Comedians like Chris Rock, Amy Schumer, Sarah Silverman, Tiffany Haddish, and Chelsea Handler joined a handful of other celebs to go completely nude to share what a "naked ballot" is and how to avoid it.
Mark Ruffalo, Naomi Campbell, and Chris Rock stripped down to send a message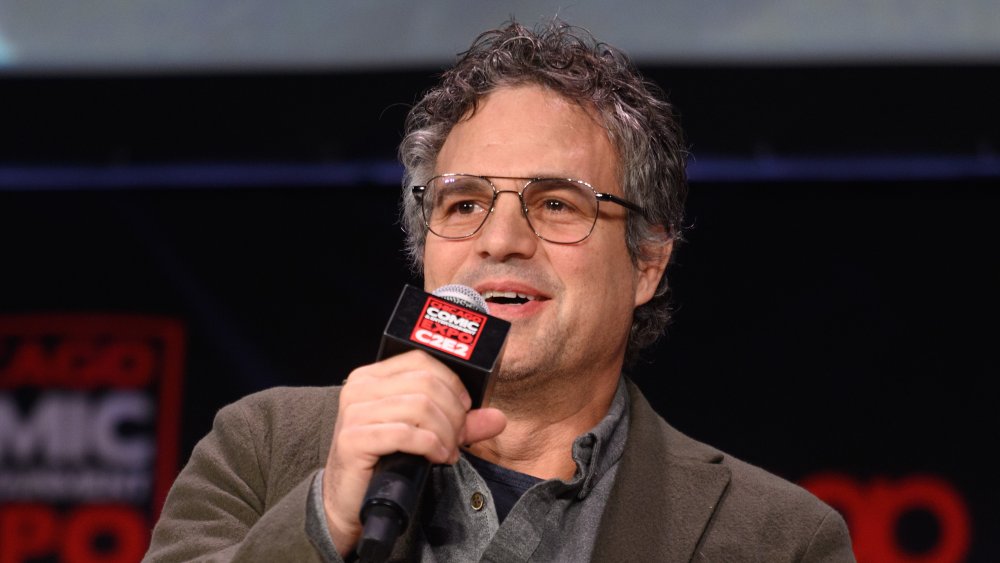 Daniel Boczarski/Getty Images
The campaign which also featured Naomi Campbell, Josh Gad, Sacha Baron Cohen as Borat, Ryan Bathe, and Mark Ruffalo, was organized by RepresentUs, which People describes as a "nonprofit organization dedicated to transparency in politics and voting rights." The video of the celebs opens with comedian Chris Rock simply saying "I'm naked." Ruffalo adds, "I know what you're thinking. You're thinking, 'Ruffalo, put your clothes on." Josh Gad admitted that he knows that the message they're delivering is "literally the least sexy thing a completely naked person say," but it's still important to listen to what they have to say about a naked ballot, which is one that isn't submitted correctly and can be thrown out.
CEO and co-founder of RepresentUS Josh Silver told The Hill that the campaign "is not a partisan issue; it affects all people planning to vote by mail." He added, "We're grateful to this committed and talented group for making an eye-catching video so that everyone understands what they need to do to ensure their vote is counted."
Tiffany Haddish was seemingly the most excited about getting naked to cast a vote, with the comedian already in her car ready to go turn in her mail-in ballot.