Amy Schumer's Son Looks Just Like The Comedian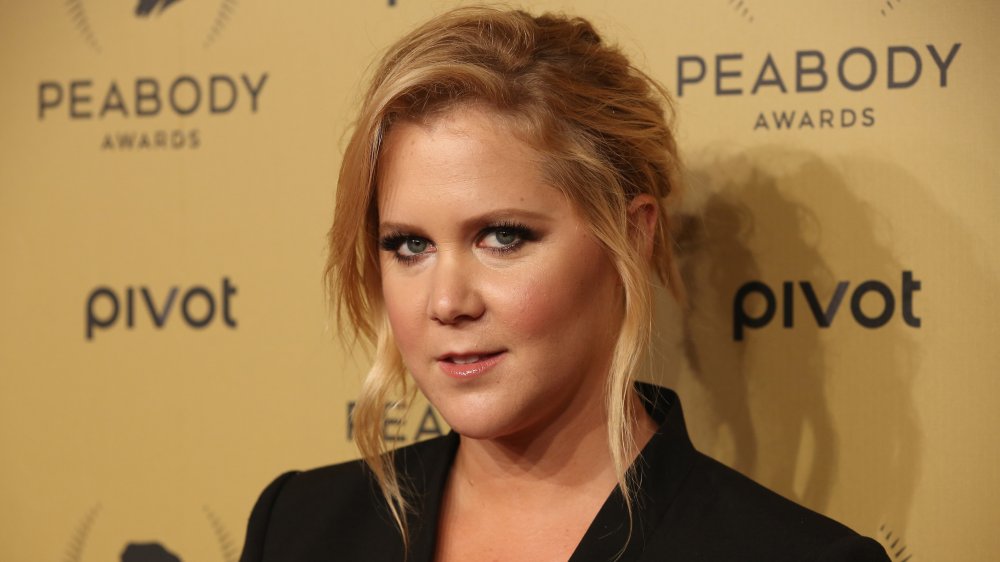 Jemal Countess/Getty Images
Amy Schumer is a successful comedian who's starred in movies like 2015's Trainwreck with Bill Hader, 2017's Snatched with Goldie Hawn, and 2018's I Feel Pretty with both Michelle Williams and Emily Ratajkowski. She's also a wealthy lady and a married woman, not to mention a proud mom to her son, Gene.
"He's clapping [and] he can walk around. Yesterday, he was collecting pine cones and I'll say it, he was hoarding them. He was hoarding pine cones," Schumer joked in May 2020 to Today Show co-host Savannah Guthrie about her adorable baby boy, who was born in 2019. She also revealed how Gene has been getting along with the family's toy poodle, Tatiana, saying, "They've become really good friends, so they wrestle over stuffed animals and stuff."
While all of that is certainly sweet, there's something else that fans have noticed about Gene thanks to the star's social media posts: How much the little one looks like his mom.
Amy Schumer's adorable baby boy is her twin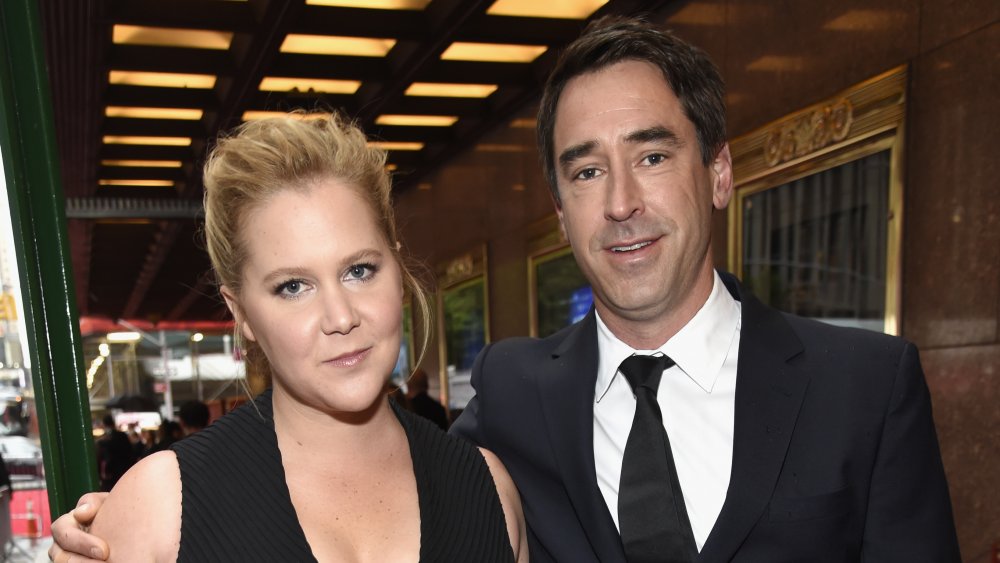 Kevin Mazur/Getty Images
Although Amy Schumer's son may have picked up a few traits from his dad, chef Chris Fischer (he definitely has the chef-like style down, as evidenced by this adorable Instagram photo), there's no denying that Gene is his mom's mini-me. Comparing the mother-son duo's faces in pictures, it's evident that the two have the same fair hair, round cheeks, and button nose. A perfect example of their similarities? Look no further than this June 2020 photo the star shared of herself and Gene, in which the actor teaches her son "how to react at [New York Knicks] games." As they both look up and cheer with their mouths open, it's hard to ignore the sweet similarities between the two.
We're certainly not the only ones who have noticed the resemblance. "Omg, you guys are twins," one Instagram user wrote in a comment on the star's post. Another fan agreed, adding, "He looks JUST like you! SO cute!"
The is same sentiment has popped up in other posts as well, whether the mother and son are chilling in their sunnies or making a video together. Although someone else noticed that Gene shares a resemblance with another famous figure, writing, "He looks like Prince George." He certainly does in this pic! Do you agree?