The Truth About Arnold Schwarzenegger's Health Issues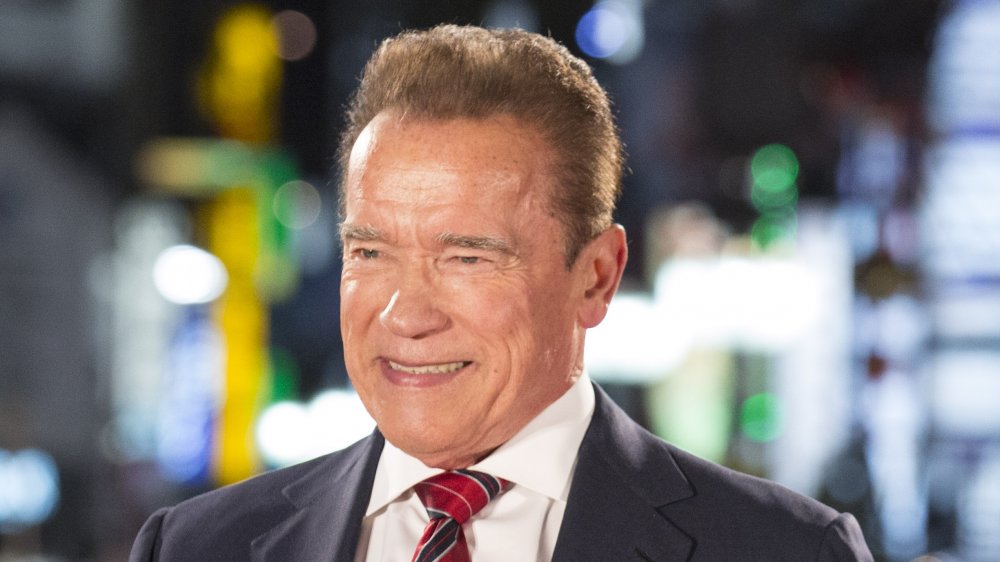 Yuichi Yamazaki/Getty Images
Arnold Schwarzenegger is back — no pun intended! The Terminator star revealed he is in recovery after undergoing heart surgery. It seems that Schwarzenegger is doing well, per his message to his Twitter followers. "Thanks to the team at the Cleveland Clinic, I have a new aortic valve to go along with my new pulmonary valve from my last surgery," Schwarzenegger tweeted. "I feel fantastic and have already been walking the streets of Cleveland enjoying your amazing statues. Thank you to every doc and nurse on my team!"
The former California governor also shared the news in an Instagram post. His followers showered him with love and speedy recovery prayers, including two of his children, Katherine and Patrick. While Katherine only left emojis under her father's photos, Patrick commented, "PLEASE DON'T GO WORKING OUT TODAY!" 
Although the news is great to hear, Schwarzenegger's health journey hasn't been the easiest. Read on to uncover the truth about Schwarzenegger's recurrent health problems.
Arnold Schwarzenegger has had 3 heart surgeries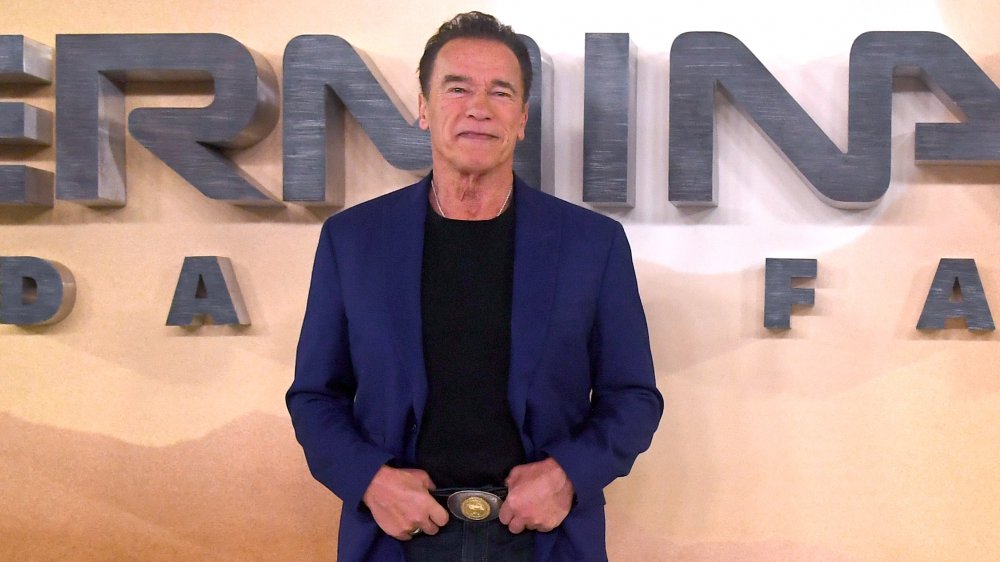 Dave J Hogan/Getty Images
Arnold Schwarzenegger's road to recovery from heart surgery wasn't his first time going under the knife. The Conan star's October 2020 operation was in fact his third heart surgery. As Nicki Swift previously reported, Schwarzenegger underwent an emergency open-heart surgery in 2018 to replace a previous pulmonic valve replacement.
The pulmonic valve replacement, however, is part of Schwarzenegger's long-term battle with heart complications. The retired professional bodybuilder was born with a heart defect called aortic stenosis, per HCA Healthcare. The defect causes the heart to pump harder than usual to circulate blood into the aortic valve. In 1997, Schwarzenegger underwent his first surgery to replace the valve in his heart with a donor valve. But this new valve failed almost 20 years later, resulting in his second heart surgery in 2018. His spokesperson also confirmed at the time that the pulmonic valve had outlived its life expectancy.
In 2018, Schwarzenegger took to social media to speak out on his surgery. "It's true: I'm back!" the then 70-year-old actor wrote. "I went to sleep expecting to wake up with a small incision and woke up with a big one — but guess what? I woke up, and that's something to be thankful for. Thank you to the doctors & nurses." At the time of writing, Schwarzenegger's family has yet to publicly comment on his surgery.