Why You Won't See Clint Eastwood On The Hollywood Walk Of Fame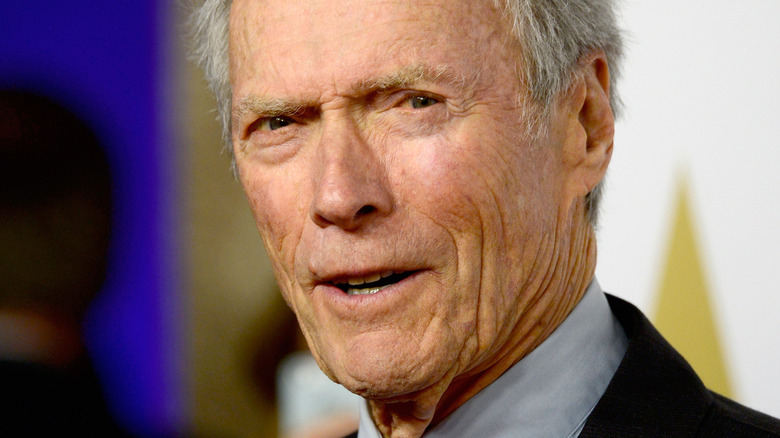 Frazer Harrison/Getty Images
When you hear the words "Los Angeles," there are a number of possible things that can come to mind: unabating smog, the light-studded Ferris wheel at Santa Monica Pier against a night sky, or even the looming "Hollywood" sign. Or maybe it's a pale pink terrazzo star outlined in brass, with the name of your favorite celebrity etched across the center. 
If it is, you're not alone — spanning the length of 18 blocks, the Hollywood Walk of Fame attracts nearly 10 million visitors a year, according to The New York Times. First conceived in 1953 by the Hollywood Chamber of Commerce's volunteer president E.M. Stuart, the mission of the walkable monument from its very inception was to "maintain the glory of a community whose name means glamour and excitement in the four corners of the world," per its official website. While the Hollywood Walk of Fame was officially established in 1960, its true unveiling occurred in 1961 and initially featured 1,558 stars named for being industry movers and shakers. (At the time of this writing, it now sports over 2,690 stars.)
Even though it seems like every entertainment pioneer or A-lister automatically gets their own star once they make it to the big leagues, the truth is that this is far from accurate. Case in point? Iconic actor and director Clint Eastwood. So, why doesn't the famous showbiz polymath have his own star-shaped piece of Hollywood immortality? Read on after the jump to find out.
Clint Eastwood simply isn't interested in a Hollywood star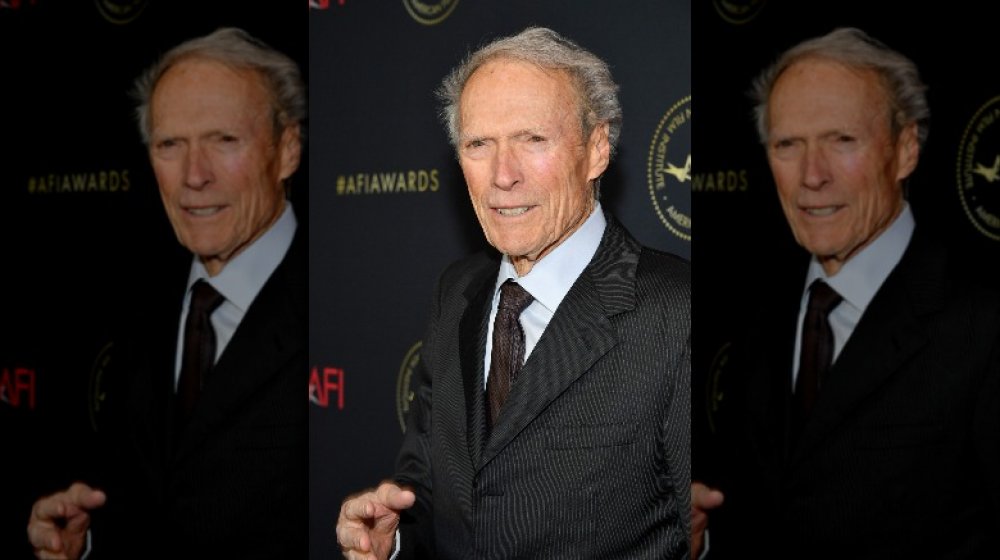 Amy Sussman/Getty Images
Why doesn't Clint Eastwood have his own star on the Hollywood Walk of Fame? You'd think one would certainly be warranted for a successful star of Eastwood's caliber. However, per the Daily Mail, the answer is simple: the controversial 90-year-old actor-director simply can't be bothered. According to Today, walking away from the Hollywood Walk of Fame is far more common than most of us imagine. Explaining why some celebrities opt out of getting a star on a piece of Los Angeles sidewalk, producer for the Hollywood Walk of Fame Ana Martinez stated that it's mostly due to a complicated application process, availability, and cost. 
Today reports that those who eventually receive stars on the Hollywood Walk of Fame must go through a vigorous nomination process, which the article explained was more complicated than being declared eligible and/or nominated for an Academy Award. Wow. Even though any fan can technically nominate a notable figure in television, radio, theatre, music, or motion pictures, even the first step in the process is pretty exhausting, and can't be done without confirmation from the nominee themselves, via their management team. In addition to this, the nominating party must pay $50,000 to install it, and then the star actually has to make time in their busy schedule to plan and attend the ceremony.
Martinez was quick to tell Today, however, that if former Western star Clint Eastwood ever changes his mind, "There's one spot left in front of the Chinese Theater if he wants it."