What We Know About Mike Pence's Staff That Have COVID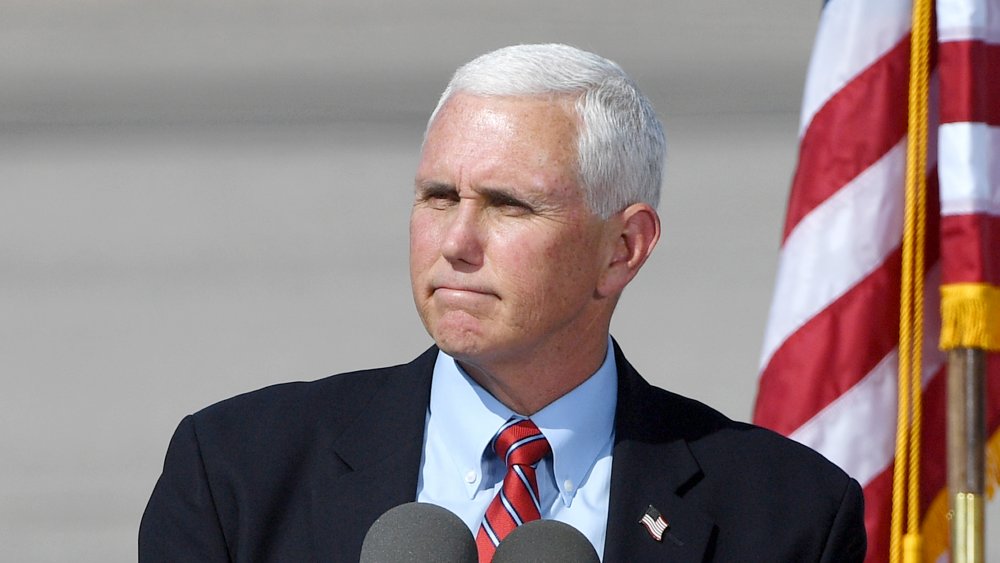 Ethan Miller/Getty Images
As many as five members of Vice President Mike Pence's inner circle have tested positive for COVID-19, according to the New York Times' report on Oct. 24, 2020. Marc Short, the vice president's chief of staff; an unnamed Pence advisor; and three additional members of the Pence team are on that list. The Times reported this new COVID-19 outbreak raises "new questions about the safety protocols at the White House, where masks are not routinely worn."
With five members of Pence's staff testing positive for the coronavirus, it appears there could be a second White House outbreak, only weeks after President Trump was hospitalized. A confession by the WH chief of staff, Mark Meadows, may indicate the reason for the continued virus outbreaks. During an Oct 25, 2020 interview with CNN, Meadows claimed that the United States is "not going to control" the coronavirus pandemic. Meadows admitted, "We are not going to control the pandemic. We are going to control the fact that we get vaccines, therapeutics, and other mitigation areas."
Meadows' statement has sparked some backlash, since 225,000 Americans have died from the virus. Andy Slavitt, one of the healthcare chiefs under President Obama, rebuked Meadows virus admission on Twitter almost immediately after the CNN interview. Slavitt tweeted, "@MarkMeadows said we are not going to control this virus but we are going 'to defeat it because we're Americans.' Mark, that's not a strategy; it's called a self-delusion."
Read on for more details about the COVID-19 crisis inside the presidential campaign.
Mike Pence will stay on the campaign trail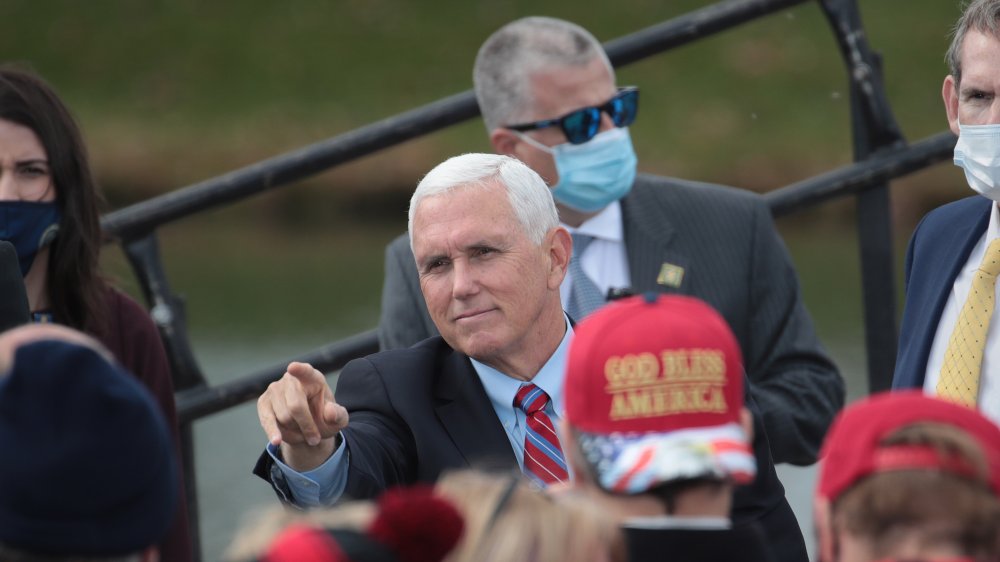 Scott Olson/Getty Images
Following news of the outbreak on Mike Pence's team, the Washington Post reported that sources said, "Pence tested negative and plans to continue his heavy schedule of campaign travel." The Associated Press further confirmed that Vice President Pence would keep up his campaign schedule, even though five staff members have tested positive for the coronavirus. The VP's office said that Pence is "a close contact of his chief of staff, Marc Short," but he will not quarantine (via AP).
According to Bloomberg, the vice president's office said Pence is considered "essential personnel." In an Oct. 25, 2020, CNN interview, the president's chief of staff, Mark Meadows, explained the reason VP Pence needed to stay on the campaign trail, saying, "Essential personnel, whether it's the Vice President of the United States or anyone else, has to continue on."
Pence's decision not to quarantine after his closet aide tested positive for the virus is directly in contrast to the Centers for Disease Control and Prevention website's guidelines. According to the CDC: "It can take up to 14 days after exposure to the virus for a person to develop COVID-19 symptoms. A negative result before the end of the 14-day quarantine period does not rule out possible infection." Vice President Pence is the head of the coronavirus task force.